>
My Seoul
>
Announcements
질문과답변 상세보기
[2nd Event Winners] i Tour Seoul+ App Download Event
Last Post :

2016.01.28
Poster name :

관리자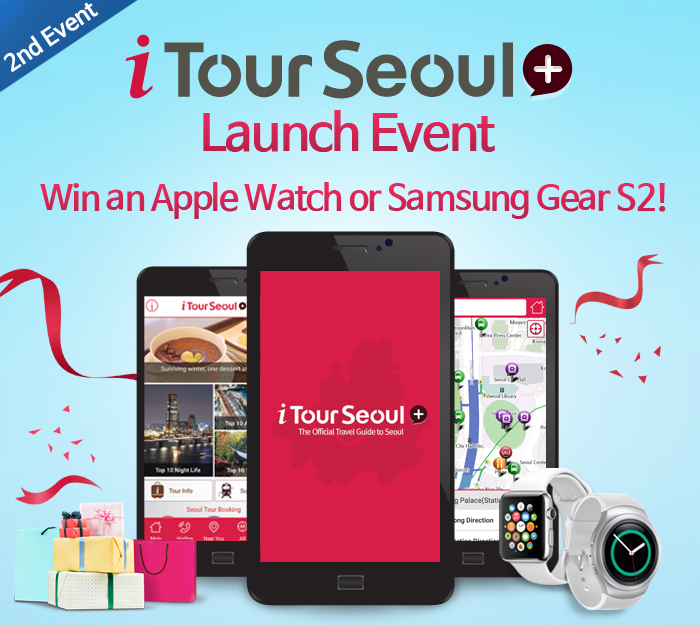 Congratulations!
You have been chosen as a winner of the 2nd iTourSeoul+ App event.
Yew Pe* J*an (Apple Watch Sport 38mm)
T*m Ch*ng (Samsung Gear S2)

In order to claim your prize, please send the information below to staff AT seoulwelcome.com by February 4, 23:59 (Korean Standard Time).
- Name
- ID/social media account you used to participate in the event
- Email Address
- Phone Number
- Address where you wish to receive the prize
- Postal Code
Please note:
- If you do not send the requested information within the time frame indicated above, then you may not be able to receive the prize.
-Your personal information will only be used for the purpose of sending you the prize. No other usage will be made and it will be deleted after the prize has been delivered to you.
- The prize cannot be exchanged for cash or another item. Your status as a winner cannot be transferred to another person.
-The color of the prize (Apple Watch or Samsung Gear S2) will be random.
- In the case that you send us the wrong information or there is an error, the prize cannot be delivered to you again.
- You are responsible for any taxes or bills that are incurred in the process of delivery.
- Please send all inquiries to staff AT seoulwelcome.com.