Menu
(Total :

53

results)
more
Article
(Total :

652

results)
last updated : 20160727
The Discover Seoul Pass is a special tourism pass that allows entry to 21 amazing attractions in Seoul! The pass is the best way for tourists to visit and explore Seoul's major tourist attractions. The Discover Seoul Pass is available in 24-hour and 48-hour cards.
The Essentials > Essential-Info-article
last updated : 20150925
At 6 p.m. on October 28, 1,000 citizens will gather at Seoul Plaza to vote for the Seoul Brand candidate they prefer after watching the videos created by the three finalists and listening to expert opinions. The Seoul Brand will be selected through a preliminary vote, expert evaluations, and an on-site vote. Anyone who loves Seoul is eligible to participate. Please apply at www.seoulbrand.go.kr between September 14 (Mon) and October 4, 2015 (Sun).
Highlights > Events & Festivals
last updated : 20170330
Seoul's spring flower festivals are one of many reasons to look forward to springtime in Seoul. Enjoy the city's bright greenery and visit Seoul's colorful flower festivals in April.
See & Do > Tours
more
Seoul Map
(Total :

755

results)
Attractions
(Total :

269

results)
last updated : 20180209
Seoul 50 Plus is a continuing education center geared towards people who are aged 50 and older. The southern campus sits at the foot of Gaeungsan Mountain in Seoul.
See & Do > Attractions
last updated : 20180102
9 reviews
The former Seoul City Hall has reopened its doors as the city's main public library. The building's outer walls, main hall, and central staircase have been restored back to it's original glory from when it was built in 1926.
See & Do > Attractions
last updated : 20180213
Seoul Innovation Park is a public park that was opened in 2015 by the Seoul Metropolitan Government.
See & Do > Attractions
more
Restaurants
(Total :

91

results)
last updated : 20180220
SMT SEOUL, located in Cheongdam-dong which is known as an upmarket dining area in South Korea, brings its internationally acclaimed modern Seoul cuisine.
See & Do > Restaurants
last updated : 20170609
Nicole Jung, Amber Liu and Jo Kwon do not venture into a grocery store to have their daily cereal fix. Instead, they head themselves to Midnight in Seoul, Korea's very first cereal café.
See & Do > Restaurants
last updated : 20151125
5 reviews
Seoul Samgyetang is a samgye-tang (chicken ginseng soup) restaurant with a 25 year tradition. To make their samgye-tang flavorful, young chickens are bo
See & Do > Restaurants
more
Shopping
(Total :

50

results)
last updated : 20140317
39 reviews
Seoul Yangnyeong Market is one of the most famous oriental medicine markets in Korea. The market slowly started to establish itself in the late 1960s when small medicinal herbs stores started opening one by one.
See & Do > Shopping
last updated : 20150109
41 reviews
Korea's largest flea market. Shop owners sell the second-hand goods which they gathered with efforts from everywhere.
See & Do > Shopping
last updated : 20151113
Lotte Mart is one of the leading discount store chains in Korea.
See & Do > Shopping
more
Media
(Total :

152

results)
more
Ticket
(Total :

50

results)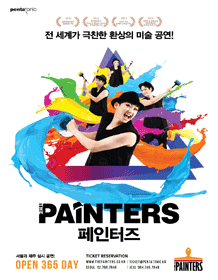 last updated : 20170421
Tickets & Offers > Tickets & Offers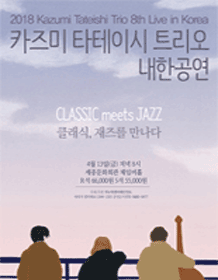 last updated : 20180210
Tickets & Offers > Tickets & Offers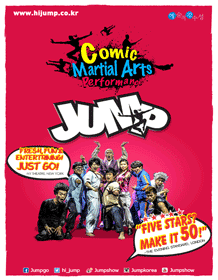 last updated : 20160314
Tickets & Offers > Tickets & Offers
more
Others
(Total :

96

results)
last updated : 20160624
Travel Info > Announcements
last updated : 20161201
Travel Info > Announcements
last updated : 20160303
Travel Info > Announcements
more