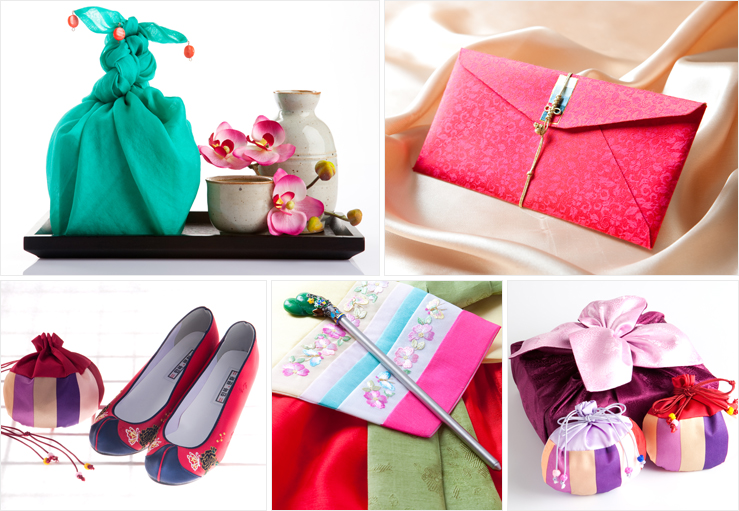 Traditional Craft Making
If you're like most people, you probably like to pick up a souvenir here and there to remind you of your trip. But have you ever considered making one yourself? For just a little more than the usual store price, you can make yourself a one of a kind personal souvenir. Learn how to make beautiful, intricate knots called maedeub(매듭), weave together traditional Korean embroidery called jasu(자수), or learn mokgong (목공), the process of carving traditional Korean woodcrafts. You can even learn how to paint hoehwa(회화; traditional Korean paintings), make hanji (한지; traditional Korean paper), or create dojagi(도자기; traditional Korean ceramic pots)! Just visit one of the many gongbangs (공방) available in Seoul and you too can learn how to make traditional Korean handicrafts! And don't worry if you're not artistically inclined, these gongbangs, or traditional Korean craftwork studios, are run by skilled artisans and cratsmen that will show you how it's done.
One of the Great things about Korean handicrafts is that they are completely natural, and utilize materials in their original form and colors. So not only will you be experiencing Korean handicrafts firsthand, you'll be doing it in an environmentally-friendly way! For the best experience, try visiting one of the many gongbangs located in Insadong, Bukchon and Samcheong-dong, some of these locations being listed below.
Namsangol Hanok Village
Hours : April to October: 09:00 - 21:00 November to March: 09:00 - 20:00
Tel : +82-2-2264-4412
Address : 28, Toegye-ro 34-gil, Jung-gu, Seoul
Seoul's History Comes to Life at Bukchon
Hours : 09:30 - 21:30
Address : 37, Gyedong-gil, Jongno-gu, Seoul
Tel : +82-2-2133-1371

Check out these links for more information:
Traditional Culture Experience Hall - Seoul Folk Flea Market
Traditional Handicrafts Experience
Namsangol Hanok Village
Seoul's History Comes to Life at Bukchon