Look up your desired location on the
Seoul Tourism Safety Indicator
0월 00일 10:00 기준
1차 백신접종의 어제/누적 수를 나타내는 표 입니다.
No. of Completed

1st

Vaccinations in Seoul

Yesterday

0

Total

0
2차 백신접종의 어제/누적 수를 나타내는 표 입니다.
No. of Completed

2nd

Vaccinations in Seoul

Yesterday

0

Total

0
All information is updated regularly at 10 AM based on the previous day's results.
No. of Total Confirmed Cases in Seoul0월 00일 10:00 기준
누적확진자의 확진자 수, 격리해제 수, 사망 수를 나타내는 표 입니다.

| Confirmed Cases | Released | Deaths |
| --- | --- | --- |
| 0 | 0 | 0 |
No. of Confirmed Cases within Last 7 Days in Seoul0월 00일 10:00 기준
실시간 확진자의 오늘 확진자 수, 어제 확진자 수를 나타내는 표 입니다.

| Today's Confirmed Cases | Yesterday's Confirmed Cases |
| --- | --- |
| 0 | 0 |
All information is updated regularly at 10 AM based on the previous day's results.
Current No. of Confirmed Cases in Seoul by District0월 00일 10:00 기준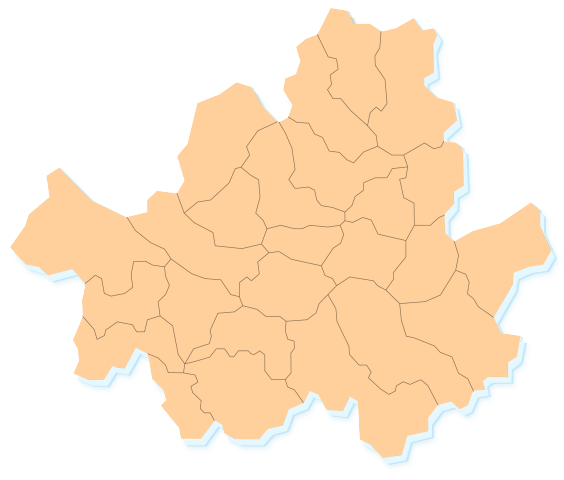 Etc
0
Safe Travel in Seoul
Entry Procedures
Prior to Boarding

An agreement regarding the mandatory quarantine upon arrival will be presented to be signed prior to landing in South Korea.
Travelers are required to take a COVID-19 test within 72 hours of departure and present documented negative test results prior to boarding their flight.
Upon Arrival in South Korea

Entry procedures into South Korea are as follows:

1. Temperature check

If symptomatic at the time of the temperature check, a COVID-19 diagnostic test will be required before leaving the airport.
If the test result is positive, travelers will be transferred to a hospital or treatment center instead of a quarantine facility.

2. Sign health care declaration

3. Install self-diagnosis application or provide a local phone number and address

The application allows travelers to record their health condition on a daily basis during their 14-day quarantine.
Quarantine Procedures

As of April 1, 2020, a 14-day quarantine is mandatory for all inbound travelers to South Korea. Those who have been vaccinated in other countries outside of South Korea are still required to complete the 14-day quarantine.
Pricing & Facilities

Travelers seeking a short-term stay in South Korea are required to quarantine at a government facility.
The cost of stay in these facilities totals approximately KRW 2.1 million, averaging KRW 150,000 per night. All travelers must bear the entirety of the expense.
Self-isolation at Home

Those who have immediate family or are spouses of long-term residents in South Korea may be permitted to quarantine at their family's home; however, they must submit documentation proving such familial relations (marriage or birth certificates, etc.) to be granted the above exception.
Facility Use Guidelines

All travelers who have completed entry procedures are provided transportation to be escorted to government quarantine facilities.
As a part of the check-in process for the facility, luggage will be disinfected, and travelers will have to pay quarantine fees up front before heading to isolation rooms.
All meals are provided during the entire period of quarantine.
All quarantined travelers must use the designated self-diagnosis app to report their health condition and symptoms on a daily basis.
Those that are unable to download or use the application are required to report their health condition and symptoms to designated caseworkers.
COVID-19 Testing & Treatment

Travelers testing positive for COVID-19 during their sojourn period will have access to treatment depending on when the positive result is submitted, the government may, or may not, pay for treatment.

Before arrival or during quarantine

Travelers being tested positive for COVID-19 before arrival or during their quarantine period must bear the entirety of the treatment costs.


It is highly encouraged to purchase international health insurance as treatment costs can be expensive.

After 14-day quarantine

The South Korean government will pay for COVID-19 treatment costs if a positive test is submitted after fulfilling the mandatory quarantine period.
Social Distancing
Mask Mandates

Masks are required both indoors and outdoors.
Masks are required at all times except during the consumption of food and/or drink at public facilities.
Masks are required during the use of subways, taxis, ships, and other forms of public transportation, as well as during the visitation of hospitals, gyms, and other public facilities.
Failure to comply with the above stated conditions regarding the mask mandate will result in a fine of KRW 100,000.
QR Code

QR code scanning for the purpose of tracing contact points to prevent further spread of COVID-19 is required at restaurants, clubs, cafés, and other commercial facilities.


QR codes are available via Naver, Kakaotalk Messenger, and KI-PASS (Ministry of Health and Welfare)

A mobile phone number based in South Korea is required in order to obtain a QR code. For those that do not have a mobile phone number based in South Korea or experience difficulties in the use of a QR code, each business facility provides a printed list on paper to record your information. All QR code-based and other recorded information are solely used for the purpose of providing timely notification in the event of someone being tested positive for COVID-19 at a business location that had previously visited. As such, all contact information must be valid so as to receive notifications.
Indoor & Outdoor Activities

Refrain from social gatherings for the sake of you and your family's health.
Refrain from consuming food and drink while using public facilities & transportation.
Keep in mind that limitations may be placed on the number of people permitted at social gatherings and the operation hours of commercial facilities in accordance with the enforced level of safety measures.

Refer to the updated social distancing guidelines as of July 2021 and be sure to exercise caution and consideration of others during your travels.
Key Rules for Personal Safety

[Rule 1] Wear a mask & maintain social distancing
[Rule 2] Get tested if symptomatic, remain at home & abstain from contact with others
[Rule 3] Wash hands for thirty (30) seconds
[Rule 4] Ventilate indoor areas at least three times a day & regularly sterilize surfaces
[Rule 5] Maintain social distancing & be considerate of others
실내 / 야외 활동의 기준(일일 확진자수), 사적모임, 다중이용시설을 1단계~4단계 별로 나타내는 표 입니다.

| | Level 1 | Level 2 | Level 3 | Level 4 |
| --- | --- | --- | --- | --- |
| No. of Daily Cases | 500 cases nationwide | 500 cases nationwide | 1,000 cases nationwide | 2,000 cases nationwide |
| Social Gatherings | No restrictions | Limited to 8 people | Limited to 4 people | Limited to 2 people after 6 PM |
| Commercial Facilities | No restrictions | 12 AM curfew | 10 PM curfew | Closure of entertainment facilities |
※ Stay informed with up-to-date COVID-19 information