Hallyu
Beyond Subtitles: Discovering Seoul in K-Drama
Published Date : Jun 29, 2020 / Edited Date : Nov 13, 2021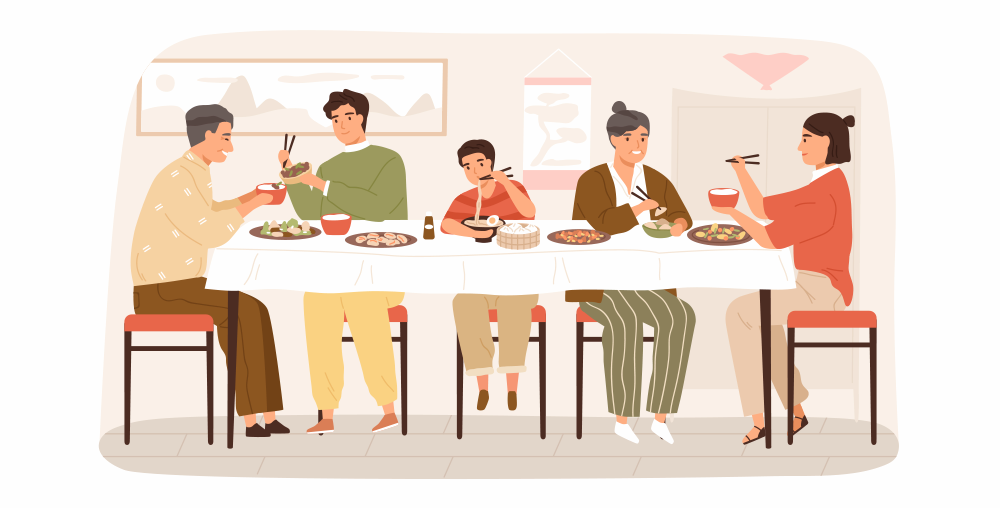 Beyond Subtitles: Discovering Seoul in K-Drama
"Once you overcome the 1-inch-tall barrier of subtitles, you will be introduced to so many more amazing films," said the Oscar-winner director Bong Joon-ho. As he suggested, we now live in an era where people can freely enjoy global content via Netflix and other streaming services. The language barrier is not as high as it used to be. In the midst of this trend, Korean movies and dramas have also attracted much attention from overseas viewers. Last May, Time magazine introduced the 10 best Korean drama series to watch on Netflix, which include Kingdom (2019–present), When the Camellia Blooms (2019), and Hi Bye, Mama! (2020). It's cool to binge watch these drama series in the comfort of your room, but how about breaking down the barrier of subtitles in a more dynamic way and traveling around Seoul to the places that appeared in movies and dramas?
Dotori Brothers
A lovely and fresh meal
The drama, Hi Bye, Mama! (2020), which was released around 190 countries on Netflix and received enthusiastic responses from overseas media and viewers, features a restaurant located on Gyeonghuigung-gil run by a friend of the heroine Cha Yu-ri (played by Kim Tae-hee). This restaurant is called Dotori Brothers and has appeared in various Korean dramas, such as Romance Is a Bonus Book (2019) and Hold Me Tight (2018), as well as Hi Bye, Mama! (2020), is famous for its fresh Japanese home-style dishes. Its new menu of daechang deopbap (grilled intestines over rice) is gaining much popularity, together with its signature dishes, including avocado and golden eggs, as well as golden eggs and salmon. The interior space is quite small and it is recommended to visit in a groups of two to four people. Although the restaurant itself has a quiet and lovely atmosphere, as the surrounding Gyeonghuigung-gil is an ideal promenade in the city center, it would be nicer to visit the restaurant with time for a pre-meal or post-meal walk.
Address 41, Gyeonghuigung-gil, Jongno-gu, Seoul

Hours Daily 11:30 – 21:00 (Break time 15:00 – 17:00)

Instagram @dotori_brothers

Tel +82-2-737-2224

Menu Avocado and Golden Egg KRW 14,000 / Daechang Deopbap (Grilled Intestine Over Rice) KRW 13,500

Capacity Approx. 30 people

Parking N/A

Languages English partially available
Urim Market
The most modern traditional market
You can reach Urim Market in 10 minutes on foot from exit 1 of Mangu Station on the Gyeongchun Line. Though there are several large hypermarkets, such as E-Mart, Homeplus, and Costco nearby, Urim Market is still always crowded with customers. Until 2000, Urim Market was an ordinary traditional market severely hit by gentrification. The merchants of Urim Market collaborated and sought to modernize, adopting some of the merits of hypermarket systems to their market operation. Firstly, they installed rain canopies so that customers can shop comfortably regardless of weather conditions. The merchants also purchased 150 shopping carts and began to operate vehicles make deliveries to Mangu-dong customers. They also rearranged the disorderly installed tents and parasols and began to operate a free parking lot that can accommodate about 60 parking spots. Urim Market became the first among roughly 1,600 traditional markets in Korea to successfully modernize, and as a result, it is now seeing a renaissance filled with customers. People can have fun comparing the tastes of soybean broth and kimchi of each store and get to know every nook and cranny of the market. It recently appeared in the popular drama Hi Bye, Mama! (2020). The scene where the protagonist Cha Yu-ri (played by Kim Tae-hee) was running across the market from Mangu Sageori avoiding ghosts was filmed right in the market.
Address 52-4, Mangu-ro 62-gil, Jungnang-gu, Seoul

Hours Open year round (Opening hours vary from store to store)

Website urimsijang.co.kr

Tel +82-2-436-3598

Stores 196 in the market

Parking Public parking lot in Mangubon-dong (30 min. of free parking for paying customers, additional charge of KRW 200 per 10 min, after the initial 30 min)

v Languages N/A
Hyemindang & Coffee Hanyakbang
A hidden gem in the alleys of "Hipjiro"
Walk about three to four minutes from exit 1 of Euljiro 3(sam)-ga Station and you can hear the sound of a crowd at the end of an alley get louder and louder as you get closer to Hyemindang. This bakery, praised by local office workers as "a hidden gem of Hipjiro," is known to tourists as a filming location for the popular Korean drama, Hotel del Luna (2019), which is gaining popularity in Asian countries, including China, Vietnam, Thailand, and Indonesia. Fans of the drama will recognize this bakery as the place where Man-wol (played by IU) and Chan-sung (played by Yeo Jin-goo) ate red bean porridge together. In fact, there are many more delightful desserts other than red bean porridge in Hyemindang. You can see a wide array of desserts displayed in showcases, such as mousse and fromage, enticing you as you walk past the entrance inscribed with "Yanggwaja" (Western-style confections).

Want a cup of coffee, too? Look no further! Coffee Hanyakbang, which is right across Hyemindang, was built and designed with the concept of an oriental hospital as it stands on the former site of Hyeminseo, where Heo Jun, a renowned doctor of the Joseon dynasty, healed the sick. Hyemindang and Coffee Hanyakbang face each other across a narrow alley in the middle, so customers can freely eat dessert and coffee purchased at each store in either of them. Coffee Hanyakbang is a two-story building and Hyemindang is a three-story building, and each floor is designed with different concepts, giving a new impression at each visit.
Hyemindang




Address 16-9, Samil-daero 12-gil, Jung-gu, Seoul

Hours Mon - Fri 11:00 – 22:30 / Sat 11:00 – 21:00 / Sun 12:00 – 20:00

Menu Omija Mousse KRW 6,300 / Fromage Yuja KRW 6,300

Capacity Approx. 70 to 80 people

Languages English partially available




Coffee Hanyakbang

Address 16-6, Samil-daero 12-gil, Jung-gu, Seoul

Hours Mon – Fri 08:00 – 22:30 / Sat & Holidays 11:00 – 22:00 / Sun 11:00 – 21:00

Tel +82-70-4148-4242

Menu Brewed Coffee KRW 4,500

Capacity Approx. 30 to 40 people

Parking N/A

Languages English partially available
Hotel Seine
A romantic teatime in the city center
Hotel Seine in Ikseon-dong appeared in the drama Hotel del Luna (2019), in one of Man-wol's (played by IU) photos showing the hotel's history. Actually, it's not a hotel, but rather a cafe and lounge bar. With the antique Eastern European style concierge and lobby, and the staff dressed in sharply-ironed uniform, Hotel Seine Cafe is reminiscent more of the hotel in the film, The Grand Budapest Hotel (2014), than in Hotel del Luna. Hotel Seine, renovated from the building of Seine Jang Inn that opened in 1979, was in fact inspired by The Grand Budapest Hotel. The basement floor is a boutique, while cafes occupy the first and third floors. Each floor is designed with a different concept, but shares the common "hotel" concept with classical boudoir objects and velvet curtains. While the first and third floors are slightly dark, the fourth and fifth floors operating as the lounge bar boast an open, well-lighted view. In particular, the rooftop on the fifth floor in open air is a perfect place to enjoy this season's evening with cool breeze.
Address 28-5, Donhwamun-ro 11-gil, Jongno-gu, Seoul

Hours Daily 12:00 – 24:00

Instagram @cafe_seinejang

Tel +82-2-766-8211

Menu Canelé KRW 2,500 / Royal Milk Tea KRW 6,800 / Americano KRW 4,800

Capacity Approx. 100 to 120 people

Parking N/A

Languages English partially available
Yeoksa Chaekbang
Your own little getaway spot
Ongsan Bookstore, the place Yong-sik (played by Kang Ha-neul) fell in love with Dong-baek (played by Gong Hyo-jin) at first glance in the drama When the Camellia Blooms (2019) was not a drama set; it was History Book Shop, a bookstore, and cafe located in Tongui-dong, Jongno-gu, that is open to the public. Instantly upon entering the store, visitors can stare in awe at the unique interior design elements, including the sculpture "Wheel of History" that symbolizes the bookstore and the spiral stairway leading to the second floor. Many customers are also impressed by the bookstore's collection and curation. The bookshelves filling the four walls are full of history-related books divided by period and country selected by the owner who majored in history. Another unique feature of this bookstore is its atmosphere distinctly different from that of large bookstores. Visitors can quietly read books with drinks and light snacks in a small lounge-like space. Participating in various cultural events held at this bookstore every month is also a way to make it their "personal getaway spot."
Address 24, Jahamun-ro 10-gil, Tongui-dong, Jongno-gu

Hours Mon – Sat 10:30 – 22:00 / Sun 10:30 – 18:00

Website historybook.kr

Instagram @historybook.kr

Tel +82-2-733-8348

Capacity Approx. 40 people

Parking N/A

Languages English partially available
Kom Kom Arcade in Haebangchon
A place full of Newtro vibes
Newtro ("new" + "retro") is leading the trend these days, stirring up a dose of nostalgia among adults while offering new and fresh experiences to the younger crowds. The small Kom Kom Arcade, located inside the alley of Sinheung Market, is a place where people can best feel the vibes of Newtro. Stepping into the arcade full of rattling sounds, visitors can see an array of old school arcade machines, featuring Tetris, Super Mario, Snow Bros, Bubble Bobble, and more. On the walls are witty phrases, such as "Beginner in Life, Master in Game." Decorated with retro animated film posters, alarm clocks, old mobile Tels and the like, the arcade invites visitors, who have just opened its sliding door to travel into the past. On a corner of the wall are pictures of actors Kang Ha-neul and Kim Gang-hun. This is because a scene from the drama, When the Camellia Blooms, the most popular mini-drama series in the latter half of 2019, was filmed at this arcade in Haebangchon. In the scene, Hwang Yong-sik (played by Kang Ha-neul) tells Kang Pil-gu (played by Kim Gang-hun), "Looking back on my life, as a grown-up, I found that I learned more about life in video arcades like this than in private academies."
Address 19-17, Yongsan-dong 2-ga, Yongsan-gu, Seoul

Hours Always open

Tel +82-2-737-4788

Price KRW 500 per game

Capacity Approx. 10 people

Parking N/A
Suyeonsanbang Tea House
A mountainside house where writers gather
Seongbuk-dong was the area where many writers and artists lived in the past. Seongbuk-dong has still several places that preserve the memories of the olden-day Seoul, one of which is Suyeonsanbang Tea House. Its name means a "mountainside house where writers gather." During the Japanese colonial period, novelist Lee Tae-jun devoted himself to writing his novels at this place for 13 years. Suyeonsanbang also appeared as a rice cake shop in the recently aired drama The World of the Married (2020). As one passes through Samcheong Tunnel and goes straight toward Seongbuk-dong, one can find the shop on the right, which is standing boasting the charm of an antique hanok building. It has become much easier to find the store since the Seongbuk Museum of Art was established on the former site of the Seongbuk-dong Community Service Center. Suyeonsanbang Tea House is currently operating as a traditional tea house. Fragrant teas, such as jujube tea, omija tea, and pine needle tea, are served with traditional Korean sweets. One of the specialties here is shaved ice with pumpkin, which has a refreshing, natural sweet taste. The old furniture and items used by novelist Lee Tae-jun attract the attention of customers. The most popular space is a loft surrounded by three glass walls. The peaceful traditional Korean music played in a quiet hanok calms the mind. Unchi ("quaintness") is the representative word when describing the atmosphere of Suyeonsanbang Tea House.
Address 8, Seongbuk-ro 26-gil, Seongbuk-gu, Seoul

Hours Weekdays 11:30 – 18:00 & Weekends 11:30 – 22:00 (Closed Mondays)

Tel +82-2-764-1736

Menu Jujube Tea KRW 11,500 / Danhobak Beombeok (Pumpkin Porridge) KRW 12,500 / Danhobak Bingsu (Shaved Ice with Pumpkin) KRW 13,500

Capacity 50 indoor seating / 15 outdoor seating

Parking Parking lot in front of the cafe (6 parking spots available)
Bottega Lounge

A glass of luxury
Bottega Lounge, located next to Cheongdam Sageori, is a store directly run by the Italian wine and spirits producer Bottega, opened in 2017. The store, which appeared in the recently aired drama Hyena (2020), boasts a luxurious atmosphere. The entrance decorated with gold ornaments is reminiscent of the lobby of a luxury hotel in Macau; nevertheless, no one needs to feel timid here. Anyone can enter the shop unless their clothes are too casual, including clothing such as sportswear and caps. Customers can enjoy a cocktail show performed by Bottega bartenders and enjoy a party featuring famous DJs at the premium lounge bar. As for wine, Bottega Gold Brut is recommended for those who want to enjoy traditional Bottega style, and Bottega Millesimato for those who wish to relish a nice dry champagne. As a side snack, french fries sweetened with truffle oil and honey is a popular side dish menu.
Address 502, Dosan-daero, Gangnam-gu, Seoul

Hours Mon – Sat 20:00 – 02:00 (Closed Sundays)

Website www.bottegakorea.com

Instagram @bottegalounge_official

Tel +82-2-3446-5555

Menu Beer KRW 10,000 / Bottega Cocktail KRW 20,000 / Bottega Gold 1 Bt KRW 250,000

Capacity 200 people

Parking N/A
Alver
A huge garden in the city center
In a scene of the drama Hyena (2020), Kevin Jung (played by Kim Jae-cheol), who represents the Korean branch of AP Ian, tells the heroine Jung Geum-Ja (Kim Hye-soo) in a huge cafe, "This cafe is also owned by AP Ian. Isn't it nice, this cafe?" The cafe featured in the scene was Alver, which is located near Sinnonhyeon Station. Alver stands surrounded by a dense forest on top of a hill found at the end of the alley of CGV Gangnam Station. The towering tree in front of the cafe is known to have been planted by the owner. The calm atmosphere of the cafe that is hard to find in bustling downtown Seoul gives peace to the mind. Alver is a 991 m² cultural complex. The building, from the first basement floor to the third floor above the ground, is equipped with terraces and many outdoor seats, so visitors can enjoy coffee and desserts in any place they want. The signature dessert here is the moist and delicately sweet tiramisu. Outside the windows is a forest that changes colors from season to season, especially presenting a green and pleasant scenery during this season. Visitors are welcomed to bring their pets to the first basement floor and terraces. As a complex cultural space, Alver hosts various pop-up exhibitions along with a flea market using its wide space.
Address 34, Gangnam-daero 102-gil, Gangnam-gu, Seoul

Hours Daily 11:00 – 23:00

Instagram @alver_coffee

Tel +82-2-566-6181

Menu Espresso KRW 5,000 / Americano KRW 5,500 / Cafe Latte KRW 6,000 / Tiramisu KRW 7,000

Capacity Approx. 300 people

Parking N/A
Startrip
A Hallyu spot curation app
Star Trip is an app that provides Hallyu spot curation services, showing places where Korean stars, celebrities and idol group members have visited. This is the best app for K-pop and K-culture fans who are planning a fanboy/fangirl tour to see all the places visited by celebrities, or for those who are interested in Hallyu in general. This app is easy to use. Simply pick a category (idol, drama, entertainment show, etc.) and visit the places shown on the app. The app also provides information on the tables and seats that these celebrities have selected. Over 500 locations have been updated so far, including all the places on the Twitter account of RM from BTS, the perfect itinerary for EXO fans, restaurants that appeared in the entertainment shows like Baek Jong-won's Alley Restaurant, as well as Delicious Guys. The routes for the "cup holder tour," which is popular among Hallyu enthusiasts, can also be viewed at a glance on the map, with information on special benefits and organizers. Blog and Instagram reviews about the featured places are also available.
Download Startrip" on Google Play (free)

Hours Daily 11:00 - 23:00

Instagram @startrip.korea

Email contact@startrip.io

Languages KOR, ENG
예약은 관광일 기준 최소 3일 전까지 가능합니다.
개인예약: 최대 10명
※ 경복궁/창경궁/창덕궁: 최대 20명
기존 등록된 예약 중 그룹별 정원을 초과하지 않는 예약에 한하여, 1일 전 17시까지 추가 예약 가능합니다.
코스별 정원을 초과하지 않는 경우, 다른 예약자와 함께 관광하게 될 수 있습니다.
서울도보해설관광 프로그램은 예약접수와 동시에 해설사가 배정되므로 신중하게 예약해주시기 바랍니다.
다음달 예약은 전달 15일 이후부터 가능합니다.
해설 프로그램 참여 시 코로나19 감염 예방을 위해 반드시 마스크를 착용하여 주시기 바랍니다.
발열 또는 호흡기 증상(열, 기침, 가래, 근육통, 코막힘, 인후통 등)이 있는 경우, 프로그램 참여를 삼가주시기 바랍니다.
보호자가 동반하지 않는 만 14세 미만의 아동 관광객의 경우, 현장에서 취소됩니다.
미세먼지 비상저감조치 발령 및 기타 기상악화(폭염, 태풍, 폭우 등)로 인해 도보관광 운영이 어려운 경우, 모든 예약은 일괄 취소됩니다. (관광일 전날 기준)
해설 진행 시 발생하는 안전사고에 대해서 서울도보해설관광 사무국과 서울문화관광해설사는 책임을 지지 않습니다.
한국어를 모국어로 사용하는 대한민국 국민의 경우, 외국어 해설 신청이 불가능합니다.
예약 후 불가피하게 참석이 어려운 경우, 관광시간 기준 최소 4시간 전에 예약을 취소하여 주시기 바랍니다. 관광시간이 4시간 미만으로 남은 상태에서 예약을 취소하는 일이 2회 이상 발생할 경우, 향후 예약이 제한될 수 있습니다.
개인예약은 1인부터 가능하나, 최소 출발 인원은 3인입니다. 관광일 2일 전까지 누적 예약인원이 3인 미만일 경우, 해당 예약은 자동 취소됩니다. 출발 확정 또는 예약취소의 경우, 문자로 안내해드리겠습니다.
예약은 관광일 기준 최대 6개월 전부터 최소 5일 전까지 신청 가능합니다.
단체예약 : 11명 이상
※ 경복궁/창경궁/창덕궁: 21명 이상
희망하시는 날짜 및 코스에 활동 가능한 해설사가 없는 경우, 예약은 취소될 수 있습니다.
특히 주말 및 공휴일, 봄(4~5월)/가을(9~11월) 성수기에는 예약이 조기마감될 수 있으니 유의하여 주시기 바랍니다.
예약확인을 위해 도보해설관광 사무국(02-6925-0777)에서 확인 연락이 진행됩니다. 관광일 기준 최소 5일 전~1달 전 3회 이상 전화통화가 이뤄지지 않을 시, 예약이 취소될 수 있습니다.
경복궁/창덕궁/창경궁/덕수궁 35인 이상 관람 시, 해당 궁궐 사이트에서 15일 전 단체 입장신청이 필요합니다.
해설 진행 시 발생하는 안전사고에 대해서 서울도보해설관광 사무국과 서울문화관광해설사는 책임을 지지 않습니다.
보호자가 동반하지 않는 만 14세 미만의 아동 관광객의 경우 현장에서 취소됩니다.
미세먼지 비상저감조치 발령 및 기타 기상악화(폭염, 태풍, 폭우 등)로 인해 도보관광 운영이 어려운 경우, 모든 예약은 일괄 취소됩니다. (관광일 전날 기준)
서울도보해설관광은 문화관광해설사의 자원봉사활동으로 운영되는 프로그램으로, 영리 목적의 신청을 엄격히 제한하고 있습니다.
예약은 관광일 기준 최소 1주일 전까지 가능합니다.
덕수궁의 경우 복지카드를 지참한 관광객에 한하여 무료입장이 가능합니다.
※ 중증(1~3급) 동반인 포함 2명 무료※ 경증(4~6급) 장애인 본인 1인만 무료
보호자 또는 보조자가 동반하지 않을 경우 이용이 불가능 합니다.※ 별도의 보조자가 없는 경우 사무국으로 문의 바랍니다. (02-6925-0777)
희망하시는 날짜 및 코스에 활동가능한 해설사가 없는 경우 예약은 취소될 수 있습니다.
예약확인을 위해 도보관광 사무국(02-6925-0777)에서 확인 연락이 진행됩니다.(최소 5일~한달 전)3회 이상 전화통화가 이뤄지지 않을 시 예약이 취소될 수 있습니다.
해설 진행 시 발생하는 안전사고에 대해서 도보관광 사무국과 서울문화관광해설사는 책임을 지지 않습니다.
미세먼지 비상저감조치 발령 및 기타 기상악화(폭염, 태풍, 폭우 등)로 인해 도보관광 운영이 어려운 경우 모든 예약은 일괄 취소됩니다. (관광일 전날 기준)
예약은 관광일 기준 최소 1주일 전까지 가능합니다.
덕수궁의 경우 복지카드를 지참한 관광객에 한하여 무료입장이 가능합니다.
※ 중증(1~3급) 동반인 포함 2명 무료
※ 경증(4~6급) 장애인 본인 1인만 무료
본 프로그램은 수화해설 중심으로 진행되며, 수화가 불가능한 경우 이용이 불가합니다.
희망하시는 날짜 및 코스에 활동가능한 해설사가 없는 경우 예약은 취소될 수 있습니다.
예약확인을 위해 도보관광 사무국(02-6925-0777)에서 확인 연락이 진행됩니다.
(최소 5일~한달 전)3회 이상 전화통화가 이뤄지지 않을 시 예약이 취소될 수 있습니다.
해설 진행 시 발생하는 안전사고에 대해서 도보관광 사무국과 서울문화관광해설사는 책임을 지지 않습니다.
미세먼지 비상저감조치 발령 및 기타 기상악화(폭염, 태풍, 폭우 등)로 인해 도보관광 운영이 어려운 경우 모든 예약은 일괄 취소됩니다. (관광일 전날 기준)
예약은 관광일 기준 최소 1주일 전까지 가능합니다.
본 코스는 보행약자(거동이 불편한 고령자, 장애인, 유모차 이용자 등)를 위한 코스입니다.
보호자를 동반하지 않을 시 이용이 불가능 합니다.※ 보행약자 1명당 보호자 최소 1인 이상 동반
※ 전동보장구(전동휠체어, 전동스쿠터 등) 사용자의 경우 보호자 1인당 보행약자 최대 4인까지 동반 가능
희망하시는 날짜 및 코스에 활동가능한 해설사가 없는 경우 예약은 취소될 수 있습니다.
예약확인을 위해 도보관광 사무국(02-6925-0777)에서 확인 연락이 진행됩니다.(최소 5일~한달 전)3회 이상 전화통화가 이뤄지지 않을 시 예약이 취소될 수 있습니다.
해설 진행 시 발생하는 안전사고에 대해서 도보관광 사무국과 서울문화관광해설사는 책임을 지지 않습니다.
미세먼지 비상저감조치 발령 및 기타 기상악화(폭염, 태풍, 폭우 등)로 인해 도보관광 운영이 어려운 경우 모든 예약은 일괄 취소됩니다. (관광일 전날 기준)
Reservations must be made at least 3 days prior to the tour date.
Individual: Up to 10 people
※ Gyeongbokgung/Changgyeonggung/Changdeokgung: 20 people (maximum)
Additional reservations are permitted for pre-existing reservations that do not exceed the limited number of the group by 5pm, one day prior to the tour date.
Other tourists may join your tour as long as it does not exceed the maximum number of the group.
Please be sure to select the date and time carefully as a tour guide is assigned immediately upon making a reservation.
Reservations for the following month are available from the 15th of the current month.
Masks are required for participation in all tour programs.
Please refrain from participating in any tour programs should you be experiencing any symptoms, including fever, coughing, congestion, muscle pain, stuffy nose, and/or sore throat.
Reservations for tourists under 14 years without an accompanying adult or guardian shall be canceled on site.
[As of one day prior to the tour date] All reservations shall be canceled in the event of emergency particulate matter reduction measures taken and/or inclement weather conditions (ex. excessive heat waves, typhoons, heavy rain, and more) that may impede Seoul Guided Walking Tour operations.
The Seoul Guided Walking Tour administration office and tour guide affiliates are not responsible for any accidents that happen to occur during the tour program.
If you are unable to go on a tour, please cancel the reservation at least 4 hours before the tour starts. If you cancel your reservation more than twice with less than 4 hours left, future reservations may be restricted.
Reservation shall be made at least 1 week before the tour day.
The course is for tourists with mobility problems (Senior, people with disability, stroller user).
You may not use the course without an assistant (or companion)
※ At least one assistant shall accompany a tourist with mobility problem
※ In case of electric assisting device users (electric wheelchair, electric scooter users), one assistant may accompany up to 4 tourists with mobility problem
Reservation may be canceled when a guide is unavailable on the desired date and course.
Seoul Guided Walking Tour Office (02-6925-0777) will contact you to confirm reservation.
(At least 5 days~1 month before tour day) Reservation may be canceled when Seoul Guided Walking Tour Office cannot reach you for more than 3 times.
Seoul Guided Walking Tour Office and Seoul culture and tourism guide are not liable for the safety accidents during the Seoul Guided Walking Tour.
All reservations are canceled when Seoul Guided Walking Tour is unavailable due to Particulate Matter Reduction Measure or other weather conditions (heat wave, typhoon, heavy rain). (As of the date before the tour day)
至少在观光当日前三天预约,方可预约成功。
个人预约:最多10名
*景福宫、昌庆宫、昌德宫:最多20名
在已登记的预约团体中,直接待不超过预约人数的团体,可在前一天17时前追加预约。
如果不超过每条路线的限定人数,可能会与其他预约者一同观光。
首尔徒步解说观光项目会在接受预约的同时分配解说员,请慎重预约。
如需预约下个月的观光解说,可在前一个月的15号以后预约。
为了预防新冠肺炎的扩散,参加徒步观光解说活动时必须佩戴口罩。
如有发热或呼吸道症状(发烧、咳嗽、痰液、肌肉痛、鼻塞、咽喉痛等),请避免参加解说活动。
未满14岁的儿童游客,如无监护人随行,则会在现场取消解说活动。
由于雾霾应急减排措施启动,或其他天气恶化(炎热、台风、暴雨等)导致徒步观光活动难以进行时,所有预约将一次性取消。(以观光当日前一天为基准)
对于解说活动中发生的安全事故, 首尔徒步解说旅游事务局和首尔文化观光解说公司不与负责。
以韩语为母语的韩国国民,不可申请外语解说。
若预约后不可避免地无法参加观光活动,请以观光时间为准至少4小时前取消预约。如果在观光时间前不足4小时的情况下取消预约两次以上的话,以后的预约可能会收到限制。
观光日基准最少1日前方可进行预约。
本线路是为了行动不便者(行动不便的高龄者、残疾人、婴儿车利用者等)的路线。
无辅助人员(或同行人)伴随时,不可利用。
※ 步行不便者1名至少需要1名以上的辅助人员陪同。
※ 电动辅助器具(电动轮椅、电动独轮车等)使用者时,每一位辅助人员最多可陪同 4名步行不便者。
希望观光的日期及线路上无解说员时,预约有可能被取消。
为了确认预约,徒步观光事务局(02-6925-0777)会致电进行确认。
(最少5日~一个月前) 3次以上无法连接时,预约将被取消。
进行解说时,对于有可能发生的安全事故,徒步观光事务局和首尔文化观光解说员概不负责。
因发布微尘紧急低减措施及其他气象恶化(暴热、台风、暴雨等),无法运营 徒步观光时,所有预约会批量取消。
(观光前日基准)
至少在觀光當日前三天預約, 方可預約成功。
個人預約: 最多10名
※ 景福宮、昌慶宮、昌德宮: 最多20名
在已登記的預約團體中, 直接待不超過預約人數的團體, 可在前一天17時前追加預約。
如果不超過每條路線的限定人數, 可能會與其他預約者一同觀光。
서首爾徒步解說觀光項目會在接受預約的同時分配解說員, 請慎重預約。
如需預約下個月的觀光解說, 可在前一個月的15號以後預約。
爲了預防新冠肺炎的擴散, 參加徒步觀光解說活動時必須佩戴口罩。
如有發熱或呼吸道症狀(發燒、咳嗽、痰液、肌肉痛、鼻塞、咽喉痛等)請避免參加解說活動。
未滿14歲的兒童遊客, 如無監護人隨行, 則會在現場取消解說活動。
由於霧霾應急減排措施啓動. 或其他天氣惡化(炎熱、颱風、暴雨等)導致徒步觀光活動難以進行時, 所有預約將一次性取消。 (以觀光當日前一天爲基準)
對於解說活動中發生的安全事故, 首爾徒步解說旅遊事務局和首爾文化觀光解說公司不與負責。
以韓語爲母語的韓國國民,不可申請外語解說。
若預約後不可避免地無法參加觀光活動, 請以觀光時間爲準至少4小時前取消預約。如果在觀光時間前不足4小時的情況下取消預約兩次以上的話, 以後的預約可能會收到限制。
觀光日基準最少1日前方可進行預約。
本線路是為了行動不便者(行動不便的高齡者、殘疾人、嬰兒車利用者等)的路線。
無輔助人員(或同行人)伴隨時,不可利用。
※ 步行不便者1名至少需要1名以上的輔助人員陪同。
※ 電動輔助器具(電動輪椅、電動獨輪車等)使用者時,每壹位輔助人員最多可陪同 4名步行不便者。
希望觀光的日期及線路上無解說員時,預約有可能被取消。
為了確認預約,徒步觀光事務局(02-6925-0777)會致電進行確認。
(最少5日~壹個月前) 3次以上無法連接時,預約將被取消。
進行解說時,對於有可能發生的安全事故,徒步觀光事務局和首爾文化觀光 解說員概不負責。
因發布微塵緊急低減措施及其他氣象惡化(暴熱、臺風、暴雨等),無法運營 徒步觀光時,所有預約會批量取消。 (觀光前日基準)