#1
Tolling of the Bosingak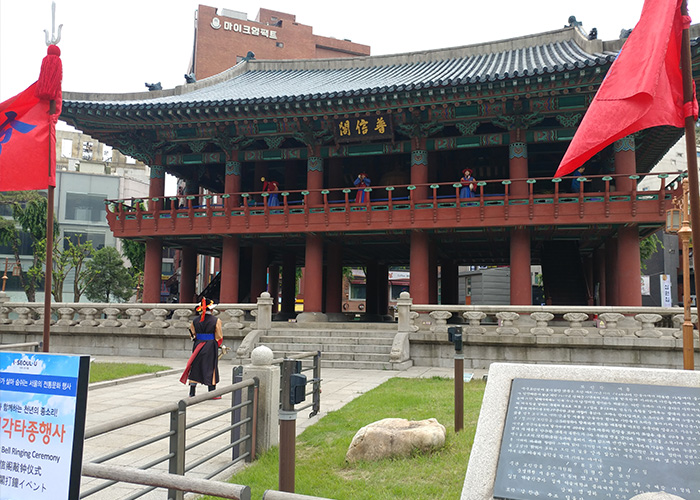 Located in Jongno-gu, the center of Seoul, Bosingak is a place with a lot of foot traffic. The bell is rung 33 times every year at midnight of New Year's Eve (New Year's Eve Bosingak Bell-Ringing Ceremony) to welcome in the new year and rung 12 times every day at noon (tolling the Bosingak Bell). Be sure to make a wish as the sounds of the bell reverberate through the air.

Address 54, Jong-ro, Jongno-gu, Seoul (Bosingak Pavilion)
Hours Open year round (Closed Mondays, Mar 1, Aug 15, Dec 31, & other SMG-designated dates)

Tel +82-2-2133-2641
Website culture.seoul.go.kr
How to Participate
Visitors who would like to participate in the daily bell ringing ceremony do not need to make reservations prior to visiting as long as they arrive on the 2nd floor of Bosingak Pavilion no later than 11:40 AM.