Flower Outings in Seoul
See beautiful spring flowers
in bloom all over Seoul.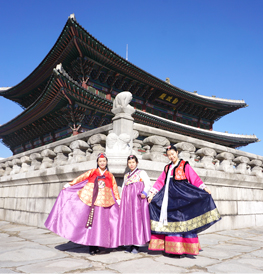 Wear Hanbok and Visit Palaces
Rent hanbok and visit
Seoul's palaces in style.
This Month's Recommended Events
Kansong Munhwa Exhibition Part 5
October 23 - March 27, 2015.
Catch the exhibition before it closes.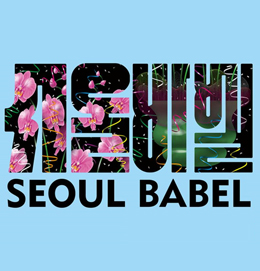 2016 SeMA Blue

January 19 - April 5.
Watch performances,
artist talks, and more.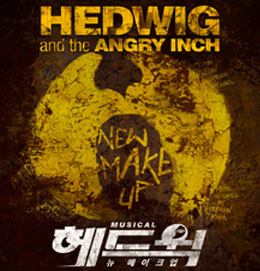 Hedwig and the Angry Inch
March 1 - May 29th.
Don't miss this musical!
Recommended Courses
Namdaemun's Kal-guksu Alley
Namdaemun's Kal-guksu Alley
is the place to go for cheap and filling noodles.
Haebangchon
Visit the trendy Haebangchon neighborhood.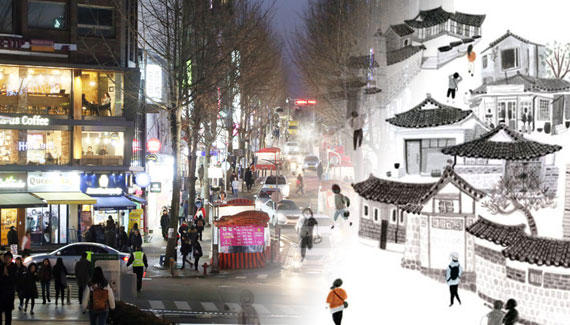 Seoul's Youth Culture: Sinchon, Ewha, Hongdae
Take a walking tour of Seoul's university neighborhoods.