Enter the New Year in Good Spirits!
When the new year comes, a popular activity is to see the first sunrise of the new year. Despite the cold, many people make the trek up a mountain to see the first sun come up.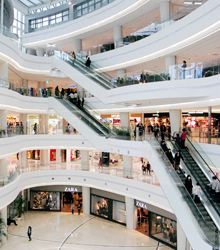 Escape the Cold!
Where is the right place to go when the cold winter wind blows and you just want to stay in the warm indoors? How about the mall? You can easily go from store to store without moving around too much. The Times Square Mall in Yeungdeungpo allows you to do just that. Its services
Seoul Plaza Ice Skating Rink
That time of the year has come. Get your skates on!
Alessandro Mendini Exhibition
A feast of gorgeous colors
Stanley Kubrick Exhibition
Enter the world of Stanley Kubrick.
Rest Stop for Hungry Woodcutters: Cheongjin-dong Haejangguk Alley
When the cold, winter wind blows, only one thing comes to mind: a hot, piping bowl of Korean hangover soup.
Where Locals Make Travelers Feel at Home: Samcheong-dong's Palpan-gil
The carefree attitude and goodheartedness of the people in the area is palpable.