Summer 2016's Coolest Events!
Shop the Seoul Summer Sale and have fun at the Hangang Summer Festival.
Craft Beer Paradise : Gyeongnidan Road
Visit the birthplace of the Korean craft beer scene, Gyeongnidan Road.
Anthony Browne
Special Exhibition
6/25 - 9/25
See works by famed illustrator Anthony Browne
Sinchon Water Gun
Festival 2016
7/9 & 7/10
Get wet and go wild on the streets of Sinchon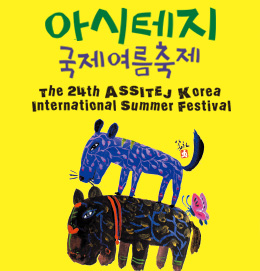 ASSITEJ Korea
Summer Festival
7/20 - 7/31
Korea's top performing arts festival for youth theater
An Urban Respite, the Gyeongui Line Forest Park
Enjoy urban greenery, local culture, and history at the Gyeongui Line Forest Park.
Subway 5678 Walking Tour - Line 6 Hangangjin Station
Take a walk through the peaceful and beautiful Hangangjin area.