Festivals, Food, and Traditional Crafts in Seoul!
The weather is getting colder, but there's still plenty of fun to be had in Seoul! From festivals to hands-on activities, experience what the city has to offer in November.
Uncommon Tteok-Bokki
Try new and unusual takes on an old Korean favorite, tteok-bokki.
Euljiro, Light Way
Nov. 2nd - Nov. 4th
See DDP light up with illuminated art installations.
Seoul Dance Festival
Nov. 3rd - Nov. 26th
Watch performances from Korea's top dance troupes.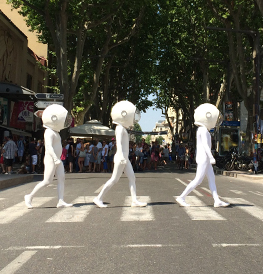 ST-BOMB 2016
Nov. 17th - Nov. 30th
Groundbreaking performances from foreign and Korean artists.
A Promenade of Seoul's Art and History Museums
Enjoy the crisp November air while talking a walk at one of Seoul's art or history museums.
K-POP Restaurants Run by Families of Idols!
Visit restaurants run by idols' families. You may even be lucky enough to run into an idol during your visit!