Spring Flowers and Greenery in Seoul
Enjoy the city's bright greenery and visit Seoul's colorful flower festivals in April.
[Interview] Visit Seoul's Japanese Editor
Learn more about Visit Seoul's Japanese editor, her favorite Seoul spots, and her recommendations for solo travelers to the city.
This Month's Recommended Events
Seoul Bamdokkaebi Night Market
March 24th - Oct. 29th
Shopping and fun in Seoul.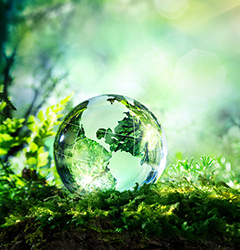 Healing Fair 2017

March 30th - April 2nd
Korea's best healing-themed fair.
Lotus Lantern Festival
April 28th - April 30th
Seoul's famed lantern festival.
Recommended Courses
Haebangchon's Trendy Dining Scene
Haebangchon's restaurateurs and chefs are re-drawing Seoul's culinary map.
4 Hidden Gems in Seoul
Visit 4 little known restaurants and bars near Namyeong Station in central Seoul!