June, the Start of Summer in Seoul!
June marks the start of summer in Seoul! Special events like the Seoul Summer Sale and the Seoul Drum Festival will be taking place during June.
All about Seoullo 7017!
Learn all about Seoul's newest landmark, Seoullo 7017.
This Month's Recommended Events
Samcheonggak Lunch Concert : Jami
April 5th - June 30th
Enjoy music and a tasty meal at this lunchtime concert series.
Taekwondo in Namsangol Hanok Village
May 5th - Oct. 31st
See Taekwondo every week, Friday through Sunday.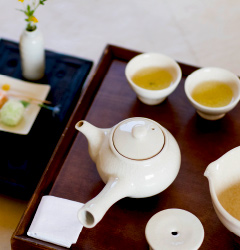 Gyeongbokgung Palace Tea Ceremony
May 13th - July 2nd
Enjoy a traditional tea ceremony every weekend.
Recommended Courses
Greenery and Flora at Seoul Cafes
Get in touch with nature without leaving the city at one of Seoul's green cafes.
[Seoullo 7017] Explore Old Seoul along Seoullo 7017
See remnants of old Seoul today by exploring Malli-dong, Jungnim-dong, and Cheongpa-dong.