>
Business & Partners
>
WIFI Dosirak
WIFI Dosirak
WIFI Dosirak will make your Seoul trip perfect!
WIFI Dosirak is a data roaming device that transforms LTE signal of Korean telecom operators into Wi-Fi.


No worries, with WIFI Dosirak for searching for restaurants and hot places in Seoul, finding directions, and instantly uploading on SNS-
Rent easily and return it later. Leave your worries behind and have a fun travelling with WIFI Dosirak!
Easiest Way to Rent a WIFI Dosirak
1. Click Rent a WIFI Dosirak button.
2. Select the date according to your stay in Korea.
3. Choose the port of entry, make a payment, and you are set.
4. Get up to 50% discount!
Booked WIFI Dosirak can be retrieved at major airports in Korea!
WIFI Dosirak can be found at Incheon Airport, Gimpo Airport, Gimhae Airport, Daegu Airport, Cheongju Airport, Busan Port and Seoul Head Office.
Get duty-free coupons and various promotions with WIFI Dosirak!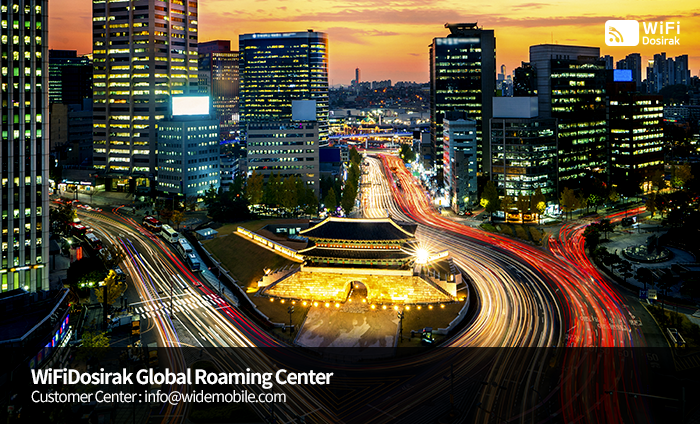 ※ CAUTIONS
- After using at LTE 1GB/day, you can use unlimited speed at 400kbps. (Using LG U+ communications network)
- If you use a large amount of data in a short period of time, you may be limited by your carrier's policy.
- Service may not be stable depending on the mobile environment.
- It is recommended to book it at least 3 days before entry. (Booking may not be available at peak season due to device inventory.)
- Can be booked and paid with credit card only.
- When you book and pay for WIFI Dosirak, we will email you your voucher.
- Show your voucher at WIFI Dosirak Roaming Center at the port of entry.