>
Business & Partners
>
Discover Seoul Pass
What is Discover Seoul Pass?
Visit anywhere in Seoul with just one card!
Access 56 major attractions for free and
enjoy 150+ discount benefits!
Check out free transportation benefits!
BUY NOW, TRAVEL LATER!
Keep your plans flexible with 5years to use the pass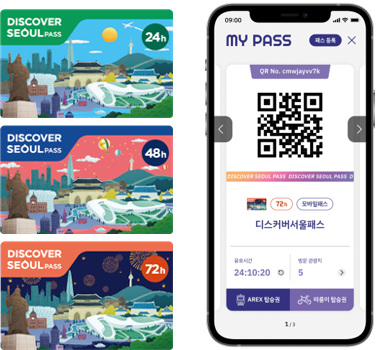 Card Pass Mobile Pass
Why Discover Seoul Pass?
Enjoy Seoul with all these benefits!
​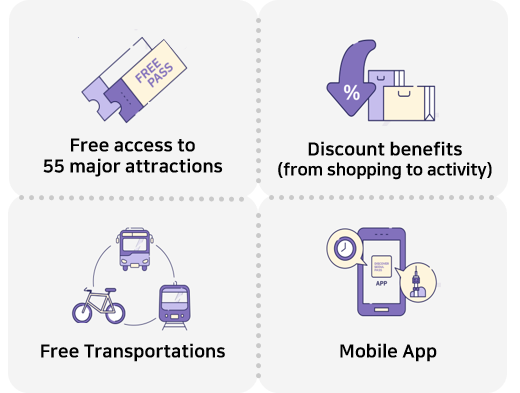 How much can you SAVE?
Save more than 50%!
​

​