>
Business & Partners
>
Seoul Tourism Certification Program
>
Newsletter(Seoul Tour+)
>
Seoul Tour+ articles
Seoul Tour+
10 of the Oldest Shops of Seoul
Published Date : Nov 25, 2020 / Edited Date : Dec 01, 2020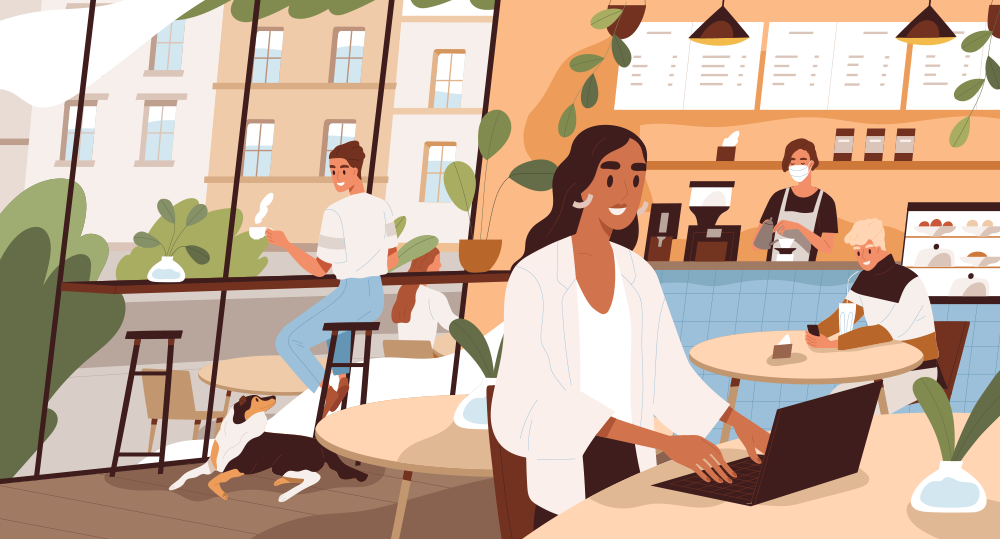 It has come time to say goodbye to 2020, leaving us searching for the memories we can come away with from the past year. Digging deep into Seoul's memory are the first years of the baeknyeongage, 100-year shop, and oraegage, or old shop, that boast a minimum 20-30 years of history or have been passed down through the generations of a family.

* Baeknyeongage | Part of a policy that discovers stores that will continue a 100-year tradition and supports their growth. Baeknyeongages are selected by the Ministry of SMEs and Startups and the Small Enterprise and Market Service.
* Oraegage | A name chosen by the public meaning, "Hoping for a shop to last a long time. Oraegages are part of a policy that discovers shops preserving the soul and anecdotes of the city.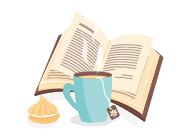 Boan Inn of Tongui-dong (Since 1942)
Hip transformation of an old inn
For 60 years from 1942 to 2005, Boan Inn of Tongui-dong was a shelter and meeting spot for many people. The inn is known as the starting place of "Siinburak," the literary coterie magazine that was published in 1936. Poet Seo Jeong-ju launched this magazine at Boan Inn with poets Kim Tong-ni, O Chang-hwan, and Kim Tal-chin. After Korea regained independence, Boan Inn was the base for young writers and artists who sojourned at the inn before finding permanent residences in Seoul. The inn with a deep history transformed into a "hip" venue in 2007 when it reopened its doors as a complex cultural space. The structure of the rooms at the inn were preserved to be used as exhibition halls (Art Space Boan 1). In 2017, the new building, "Boan 1942," opened adjacent to the old building. The bookstore on the second floor (Boan Books), which connects to the old building, is the central point of the café (33 Market) on the first floor, accommodations (Boan Stay) on the third and fourth floors, and the other exhibition hall (Art Space Boan 2) on the first basement floor. Exhibitions, books, coffee, and the past years of Boan Inn sit beside Gyeongbokgung Palace and Bugaksan Mountain.
#Hipster #TonguidongHotPlace #BoanInn #Boan1942 #Retro #SeochoAttraction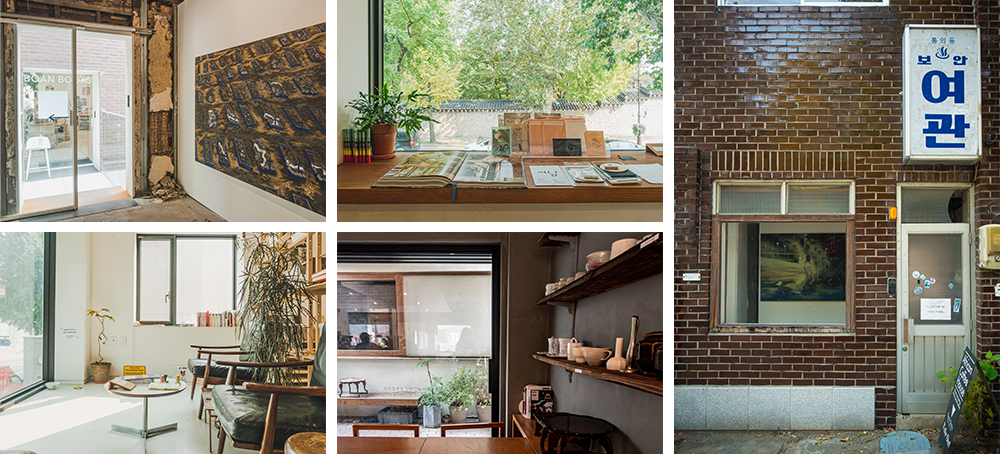 Address 33, Hyoja-ro, Jongno-gu, Seoul

Hours

Art Space | Differs by exhibition (see website for more information) / Closed Mondays

Boan Books | Daily 12:00 - 19:00 / Closed Mondays

33 Market | Daily 12:00 – 22:00 / Sundays 12:00 – 19:00 / Closed Mondays

Website b1942.com

Instagram @boan1942

Tel +82-2-720-8409

Parking N/A

Language ENG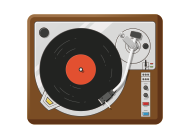 Hangrim Dabang (Since 1956)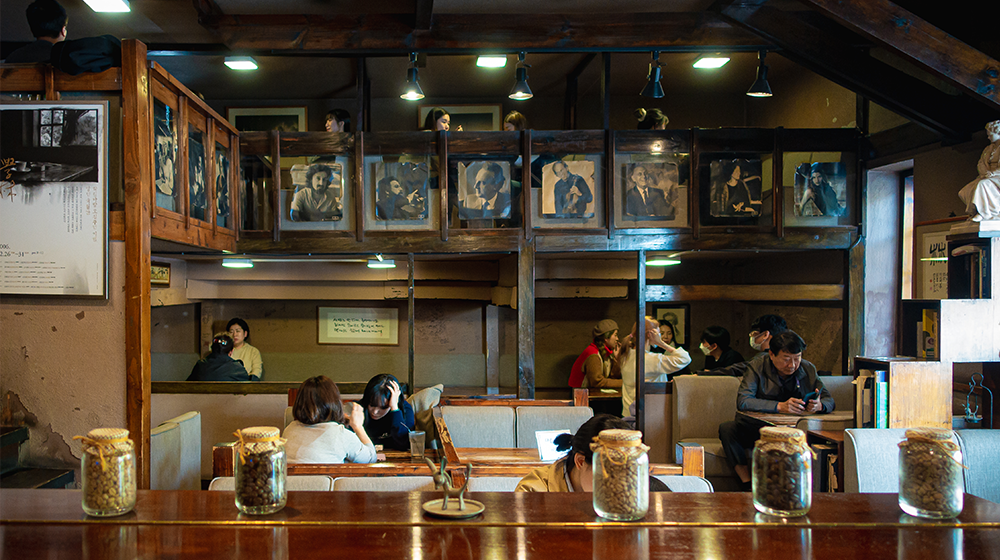 Retro aesthetics
Walk up the unusual stairs of the entrance to be greeted by an old coffee shop that will leave you questioning whether the year really is 2020. The old piano, the tables and sofas with deep wood grains, and the rare two-story structure will leave you feeling nostalgic. Hangrim Dabang, the oldest coffee shop in Seoul, finely preserves the traces of the past 60 years. Frequented by literary scholars and artists, Hangrim Dabang remained a safe house for students of Seoul National University who fought at the April 19 Revolution and the May 16 military coup d'état before Seoul National University moved to Gwanak-gu in 1975. Staying true to its old aesthetics, the coffee shop continues to play music from the LP player while middle-aged visitors and young people enjoy coffee together at this old coffee shop that feels like a movie set. This unique and old-fashioned coffee shop appeared in the drama, "My Love from the Star," making it popular amongst Chinese tourists.
#SeoulCoffeeShop #SeoulFutureHeritage #HyehwaCafe #DaehakroCafe #FilmLocation #MyLoveFromTheStar
Address 119, Daehak-ro, Jongno-gu, Seoul

Hours Daily 10:00 - 23:00

Website hakrim.pe.kr

Tel +82-2-742-2877

Menu Americano: (Hot) KRW 5,000 & (Iced) KRW 6,000 / Vienna Coffee: (Hot) KRW 6,000 & (Iced) KRW 6,500

Capacity Approx. 50 people

Parking N/A

Language ENG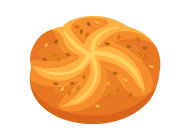 Taegeukdang (Since 1946)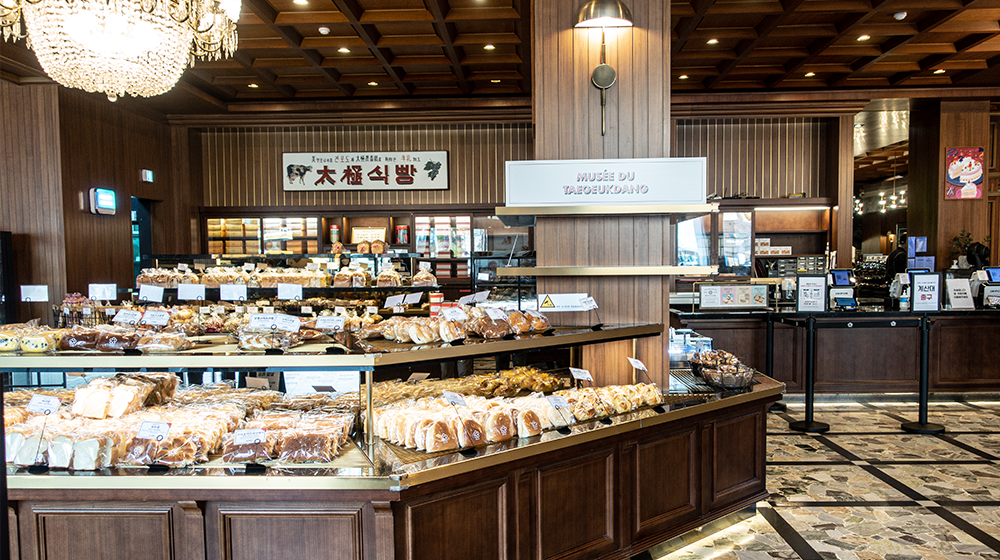 Preserved tradition
The founder of Taegeukdang, the oldest bakery in Seoul, and late pâtissier, Shin Chang-geun, was the pioneer of Korea's bakeries. After Japanese colonization, the Midoriya Bakery that was operated by a Japanese owner was taken over and opened in Myeong-dong, Seoul, beginning today's Taegeukdang. The bakery was named "Taegeukdang," encompassing Korea's national identity, and the logo of the bakery is the mugunghwa. Taegeukdang enjoyed its golden years in the 1970s and opened several branches in downtown Seoul including Jongno, but business shrunk when larger franchise bakeries began to open in the area. Starting in 2015, Managing Director Shin Kyung-chul, the nephew of founder Shin Chang-geun, remodeled the bakery facility for a year and cooperated with domestic and overseas brands like Superga and LINE to rise up as a "young" brand. Although its image has gotten younger, the bakery stands by its old recipes. In addition to its main menu item, the Monaca Ice Cream, Taegeukdang features items that cannot be found at franchise bakeries like the Namdaemun Jeonbyeong (crepe) and Butter Cake.
#SeoulBakery #MonacaIceCream #TaegeukdangMainBranch #LongLastingSmallBusiness #DonggukUniversity

Address 7, Dongho-ro 24-gil, Jung-gu, Seoul

Instagram @taegeukdang

Tel +82-2-2279-3152

Menu Taegeukdang Monaca: KRW 2,500 / Vegetable Bread: KRW 6,000

Capacity Approx. 50 people

Parking N/A

Language ENG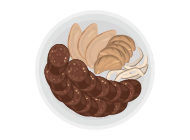 Samgeori Meonjimak Sundaeguk (Since 1959)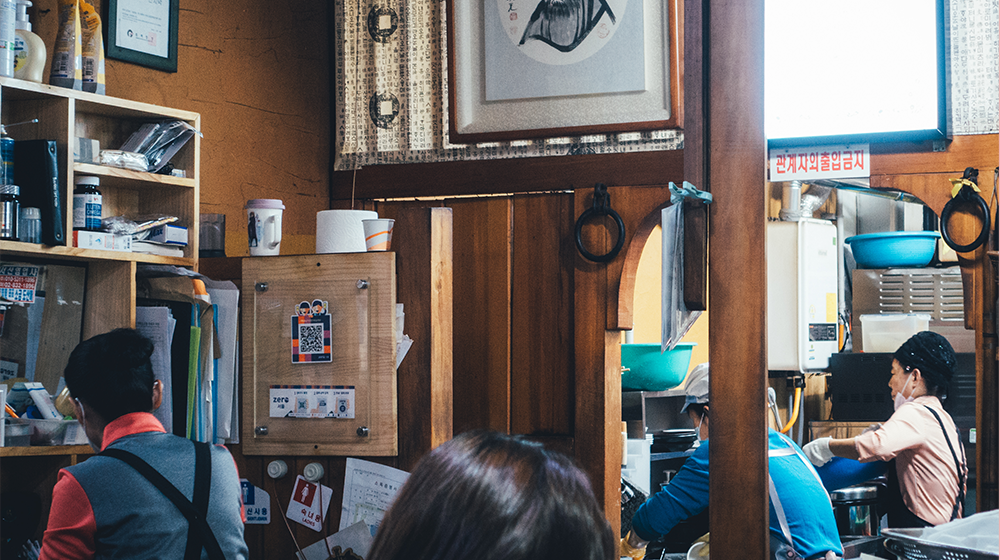 Generous servings
Samgeori Meonjimak Sundaeguk, which began as a noodle store in Daerim Market in 1957 and began selling rice soup in 1959, is the oldest blood sausage soup restaurant in Seoul. Recognized for its determination to serve low-priced but delicious food, Samgeori Meonjimak Sundaeguk was selected as the first restaurant of the Long-lasting Small Business project. Samgeori Meonjimak Sundaeguk was adored by regulars for the past 60 years because of the cost-effectiveness that the restaurant offers. A bowl of sundaeguk (blood sausage soup) filled with generous portions of fresh blood sausages and intestines is KRW 5,000 (regular size). The anju (snacks) served with blood sausages, pork stomach, and pork intestines is offered at just KRW 6,000. The low prices are indeed appealing, but what keeps customers coming are the flavors. The broth of the blood sausage soup is not too strong, but rather has a simple flavor that creates a perfect balance with the well-ripened diced radish kimchi and cabbage kimchi, demonstrating the dignity of an "original" recipe.
#PopularBloodSausageSoupRestaurant #PopularSundaegukRestaurant #OriginalBloodSausageSoup #DaerimdongPopularRestaurant #AffordableEats

Address 11, Siheung-daero 185-gil, Yeongdeungpo-gu, Seoul

Hours Daily 08:00 – 21:00 (Closed on the 2nd & 4th Tuesdays of the month)

Tel +82-2-848-2469

Price Sundaeguk: KRW 5,000 / Sundaeguk w/ Rice: KRW 6,000 / Snacks: KRW 6,000

Capacity Approx. 50 people

Parking N/A

Language N/A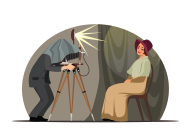 Ssangma Studio (Since 1984)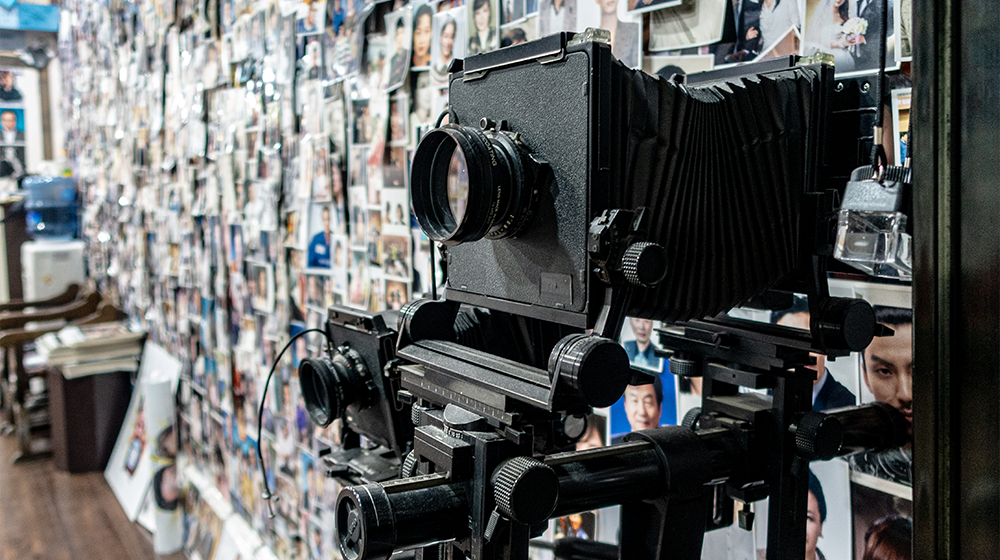 All moments converge to become history
Resembling a museum, countless ID photos fill up an entire wall at the entrance of this studio. Ssangma Studio, which has steadily taken photographs of numerous celebrities, politicians, and still images of dramas over the past 37 years, is well known as the veteran of the Yeouido's broadcasting industry. When it first opened in Yeouido in 1984, Ssangma Studio was a small photo studio of 23 square meters. However, after the studio was put in charge of taking the ID photos for MBC employees, it became known as the "MBC-designated studio," and word about the studio began to spread via word of mouth. Later, Ssangma Studio became a designated studio for the KBS Talent Room and the Korean Broadcasting Actors Association. Despite its fancy history, Ssangma Studio charmingly continues to operate as it did before. CEO Hwang Su-yeon focuses on naturally incorporating the original image of an individual, rather than relying on Photoshop skills. Ssangma Studio recently made an appearance on Hangout with Yoo as the studio where the members of Refund Sisters took their profile pictures.
#PhotoStudio #YeouidoPhotoStudio #IDPhotos #FamilyPhotos #MBCDesignatedStudio

Address 81, Yeouinaru-ro, Yeongdeungpo-gu, Seoul

Hours Weekdays 09:00 – 22:00 & Saturdays 10:00 – 17:00

Website www.ssangma.net

Instagram @ssangmastudio

Tel +82-2-786-7800 (Phone reservation required)

Prices ID Photo: KRW 20,000 / Profile Photo: KRW 50,000

Parking N/A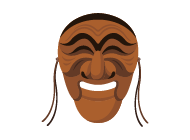 Tal Bang (Since 1984)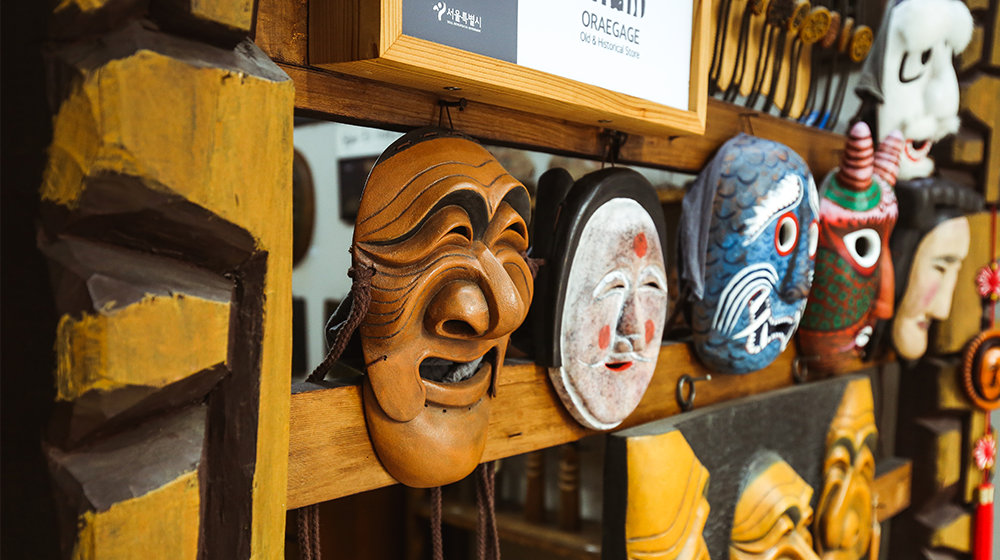 First generation of mask reproductions
There are two genealogies when it comes to masks in South Korea. One is the "san dae mask" for play and the other is the "hahea mask" for rituals. The san dae masks feature intense colors. During the early Joseon period, a stage was made in the shape of Geumgangsan Mountain in front of Gwanghwamun Gate as an event stage for san dae masks. The hahea masks used for rituals were considered the guardians of the villages. Thanks to these customs, the masks were carefully stored in the rooms of homes and preserved for 800 years. Because the masks were preserved, the production techniques of the hahea masks were not passed down. Therefore, individuals who make these masks today reproduce the masks through the memories of our ancestors. Among the first generation of mask makers is CEO Jeong Seong-am of Tal Bang in Insa-dong who has been making masks for 36 years. His "Tal Bang" sits on the Insa-dong Culture Street. The walls of the 13-m2 store is filled with masks. He has made masks every day in the same spot of 6 square meters since 1984 when the store first opened. The masks of Tal Bang are mostly made with linden trees as the elasticity of the wood is suitable for making long-lasting masks.
#Insadong #CultureStreet #TalBang #HaheaMask #GaksiMask #BridalMask #MaskArt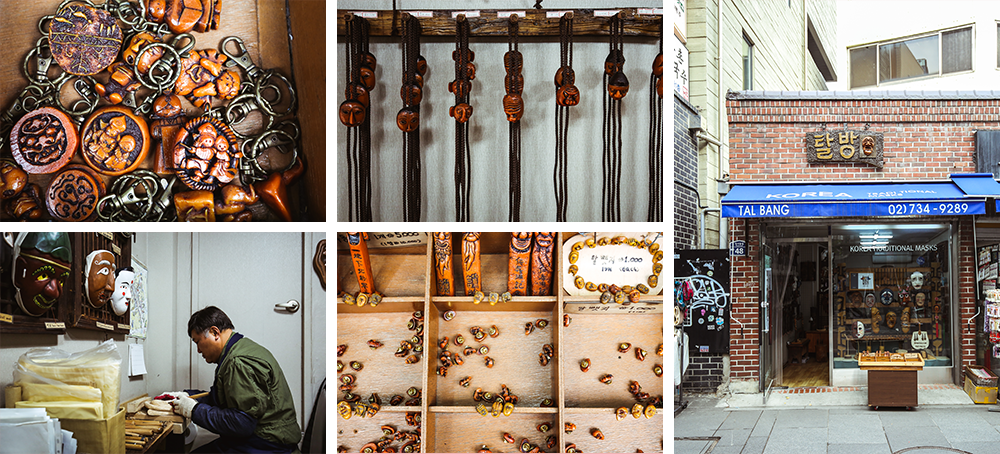 Address 48, Insadong-gil, Jongno-gu, Seoul

Hours Daily 11:00 – 19:00

Website https://talbang.modoo.at

Tel +82-2-734-9289, +82-10-8745-9289

Capacity Max. 10 people

Parking Private parking lot in Insa-dong (KRW 3,000 for first 30 mins / KRW 6,000 for one hour)

Language ENG, CHN, JPN
Koo Ha San Bang (Since 1913)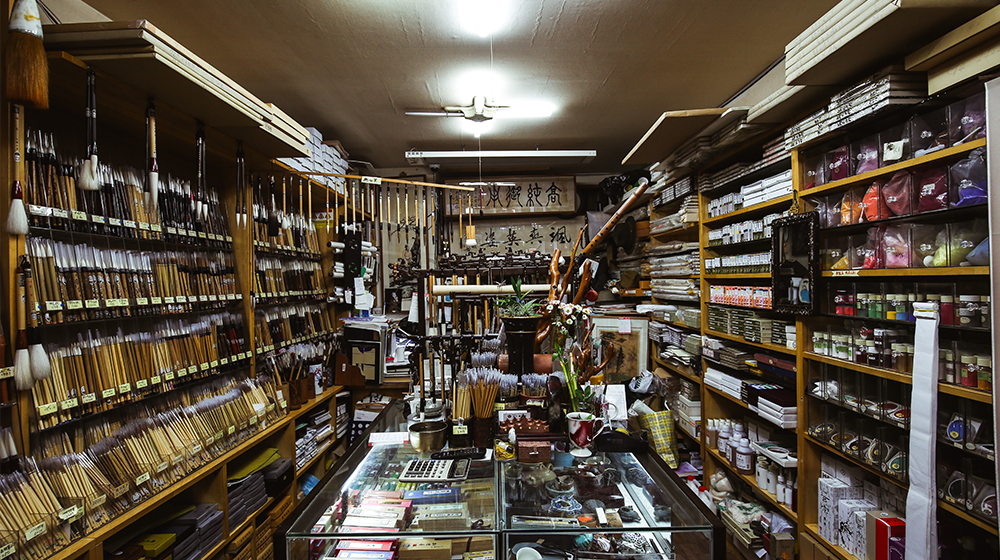 The brush of Emperor Gojong of Korea
Koo Ha San Bang is Korea's very first brush store. This year, Koo Ha San Bang celebrates its 108th anniversary of selling brushes and ink stones. In the past, every village sold "Four Treasures of the Study" on their stands. During the Japanese occupation, the Japanese made stores and formed a market, and the first store was "Koo Ha San Bang." Because the store was popular for its high-quality brushes, people joked about the store, saying, "Anyone who doesn't know Koo Ha San Bang can't become greatly known. All writers and painters have visited Koo Ha San Bang at one point or another." Koo Ha San Bang also delivered brushes to the palace in the past. Proof of this brush supply and use of the store's brushes by Emperor Gojong and Emperor Sunjong are evident through a frame that hangs in the store. Noted Korean painters and calligraphers of the time, such as Kim Un-ho (idang), Lee Sang-bum (Cheongjeon), Pyon Kwan-sik (Sojeong), and Lee Ung-no (Goam), all purchased materials from Koo Ha San Bang. "Koo Ha San" is the name of a mountain that appears in a Chinese myth and signifies the companionship of nine legendary hermits.
#KoreasFirstBrushStore #KooHaSanBang #BrushStore #BrushOfEmperorGojong

Address 11, Insadong 5-gil, Jongno-gu, Seoul

Hours 09:00 – 20:00 (Open year round)

Website http://www.koohasanbang.com

Tel +82-2-732-9895

Capacity Max. 10 people

Parking N/A

Language ENG, CHN, JPN
La Cantina (Since 1967)
Korea's oldest pasta
La Cantina is Korea's oldest "Italian restaurant." Pasta can be found easily throughout Seoul, but "La Cantina" is the only pasta restaurant with a half-century history. La Cantina is located on the first basement floor of the Samsung Building at the entryway to Eulji-ro, Jung-gu, Seoul. The restaurant first opened its doors in 1966 and has remained open since. Inside the restaurant is La Cantina's unique, old-fashioned atmosphere with the arched entrance, the marble Venus statue, the crimson handkerchiefs on tables, the paintings that fill up the walls, and the bar made of red bricks. However, the food at La Cantina differs slightly from "original" Italian food. Each dish encompasses a special Korean flavor as the restaurant aims to cook Italian foods that suit the taste buds of the Korean people. Recommended dishes at La Cantina are the "Linguine La Cantina" and the "Spaghetti Old Fashioned." The Linguine La Cantina is pasta in clam sauce. The dish overflows with the sauce of spaghetti alle vongole, but the unique taste of clams explodes in the dish. The Spaghetti Old Fashioned is described on the menu as a "House Special Spaghetti of La Cantina." The Spaghetti Old Fashioned boasts the taste of the spaghetti casserole that we used to eat at Western restaurants we visited together with our parents.
#KoreasFirstPasta #LaCantina #LinguineLaCantina #PopularEuljiroRestaurant #Newtro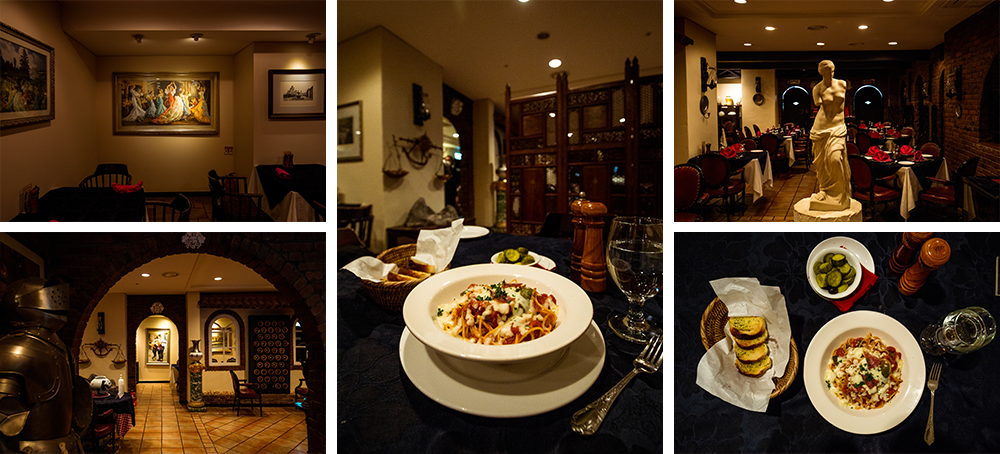 Address 19, Eulji-ro, Jung-gu, Seoul

Hours Daily 11:30 – 22:00 (Break Time 15:00 - 17:00) / Holidays 17:00 - 22:00 (Closed Sundays)

Tel +82-2-777-2579

Menu Spaghetti con le Vongole: KRW 19,000 / Traditional Spaghetti: KRW 18,000 / Garlic Bread: KRW 1,300

Capacity 90 Seats

Parking Samsung Building's Parking Lot (KRW 1,000 for 30 minutes / KRW 2,000 for 1 hour)

Language ENG, CHN, JPN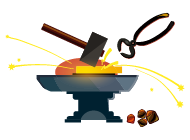 Bulgwang Blacksmith (Since 1963)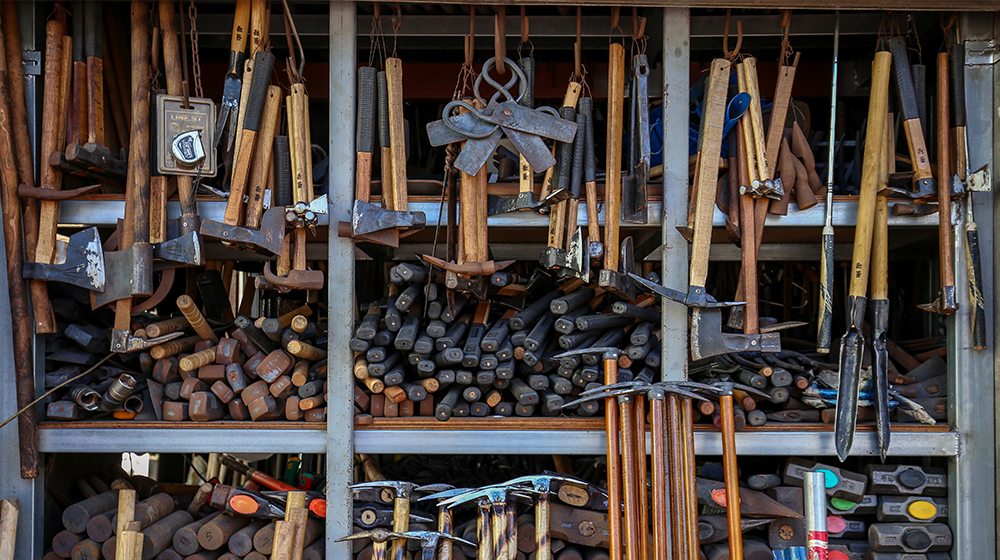 Work of a craftsman
Seoul changed quickly, and in the stages of the city's changes, much of the old disappeared. One example is blacksmith workshops. Blacksmith workshops remind us of blacksmiths striking the red-hot metal on the anvil while soaked in sweat in front of the burning forge. Every morning, in the vicinity of Bulgwang Station in Eunpyeong-gu, Seoul, the sounds of the heavy hammer can be heard from Bulgwang Blacksmith that has been succeeded by its second generation of owners since 1963. In 1950, during the Korean War, CEO Park Gyeong-won began helping out with odd jobs at the blacksmith workshop for food while seeking refuge. In 1953, he made forges on a cart and sold them on his mobile blacksmith workshop until he finally opened Bulgwang Blacksmith in 1963. The store settled into its current location in 1973. All blacksmith workshops that were prevalent in the past were replaced by machines that made tools in the 1980s and gradually disappeared. Fortunately, Bulgwang Blacksmith was succeeded by a second generation who keeps the fire pit burning every day. The old method continues to be used today through which metal is heated over the fire and struck with a hammer, which is then cut to form its shape. This method keeps the structure of the metal elaborate and precise compared to other products.
#Oraegage #BulgwangBlacksmith #BlacksmithsWorkshopInSeoul #SeoulFutureHeritage #60YearTradition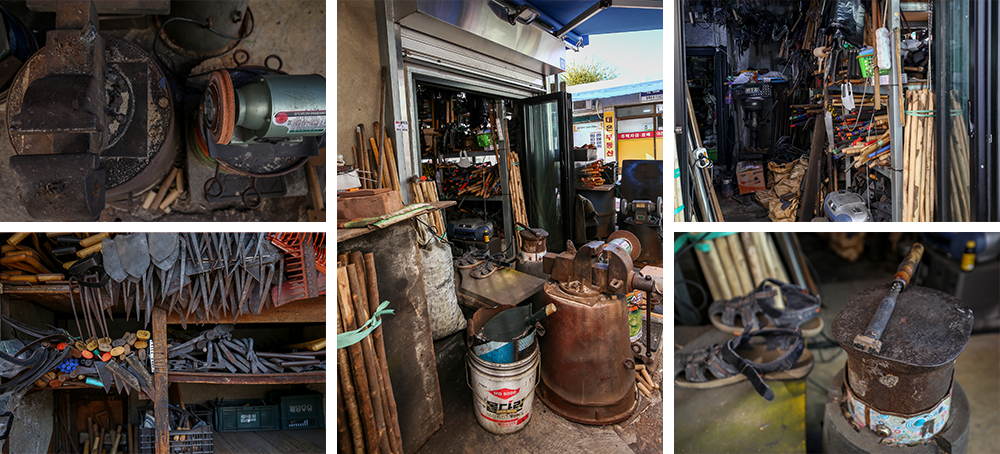 Address 15, Tongil-ro 69-gil, Eunpyeong-gu, Seoul

Hours Daily 08:00 – 17:00 (Closed Sundays)

Tel +82-2-353-8543

Capacity Max. 10 people

Parking N/A

Language ENG, CHN, JPN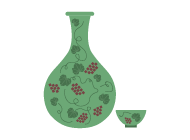 Hansin Pottery (Since 1967)
Veteran of Haebangchon
Haebangchon in Yongsan-gu is a neighborhood that formed with Korea's liberation from Japan on August 15, 1945 when people who crossed over to South Korea from the North, refuges, and people returning from abroad settled down in the area. At the entrance of this small neighborhood is an alleyway known as "Hangari-gil." In this 50-meter alleyway along the wall of the U.S. military base located across the street from the small bus stop are rows of pots that make up Haebangchon's landmark, or "Hansin Pottery." Foreign tourists busily take photos in front of the parade of pots. Since 1967, Hansin Pottery focused on one thing: pottery. Owner Sin Yeon-geun of Hansin Pottery continues to keep the store open year-round because she does not want customers who visit the store to have made their trip in vain. All the pottery in the store is directly brought from Icheon. The name "Hansin" is a combination of the owner's last name and her husband's last name. Pottery has existed since the Three Kingdoms of Korea. Pottery is a storage container for food that is exclusive to this nation. Though pottery is disappearing today as kimchi refrigerators advance, it continues to live and breathe in the heart of Seoul.
#HaebangchonHangariGil #HansinPottery #Pots #Jangdokdae
Address 7, Sinheung-ro, Yongsan-gu, Seoul

Hours Open year round (Varies per day)

Tel +82-2-794-3687

Parking N/A
예약 전 안내사항
예약은 관광일 기준 최소 3일 전까지 가능합니다.
기존 등록된 예약 중 그룹별 정원을 초과하지 않는 예약에 한하여 1일 전 17시까지 추가예약 가능합니다.
최소 출발 인원은 3인부터 입니다. 관광일 2일 전 17시까지 누적예약인원이 3인 미만일 경우 예약은 자동 취소되며, 출발 및 취소 여부는 문자와 메일로 안내드립니다.
다음달 예약은 전달 15일 이후부터 가능합니다.
주말 및 공휴일, 봄 가을 성수기에는 예약이 조기 마감될 수 있습니다.
해설 진행 시 발생하는 안전사고에 대해서 도보관광 사무국과 서울문화관광해설사는 책임을 지지 않습니다.
보호자가 동반하지 않는 만 14세 미만의 하동 관광객의 경우 현장에서 취소됩니다.
미세먼지 비상저감조치 발령 및 기타 기상악화(폭염, 태풍, 폭우 등)로 인해 도보관광 운영이 어려운 경우 모든 예약은 일괄 취소됩니다. (관광일 전날 기준)
예약 전 안내사항
예약은 관광일 기준 최대 6개월 전부터 최소 5일 전 까지 신청 가능합니다.
희망하시는 날짜 및 코스에 활동가능한 해설사가 없는 경우 예약은 취소될 수 있습니다.
특히 주말 및 공휴일, 봄(4~5월) 가을(9~11월) 성수기에는 예약이 조기마감 되오니 이 점 유의하여 주시기 바랍니다.
예약확인을 위해 도보관광 사무국(02-6025-0777)에서 확인 연락이 진행됩니다.
(최소 5일~한달 전)3회 이상 전화통화가 이뤄지지 않을 시 예약이 취소될 수 있습니다.
경복궁, 창덕궁, 창경궁, 덕수궁 35인 이상 관람 시, 해당 궁궐 사이트에서 15일 전 단체 입장신청이 필요합니다. (2014.1.1.부터 시행)
해설 진행 시 발생하는 안전사고에 대해서 도보관광 사무국과 서울문화관광해설사는 책임을 지지 않습니다.
보호자가 동반하지 않는 만 14세 미만의 하동 관광객의 경우 현장에서 취소됩니다.
미세먼지 비상저감조치 발령 및 기타 기상악화(폭염, 태풍, 폭우 등)로 인해 도보관광 운영이 어려운 경우 모든 예약은 일괄 취소됩니다. (관광일 전날 기준)
예약 전 안내사항
예약은 관광일 기준 최소 1주일 전까지 가능합니다.
덕수궁의 경우 복지카드를 지참한 관광객에 한하여 무료입장이 가능합니다.
※ 중증(1~3급) 동반인 포함 2명 무료※ 경증(4~6급) 장애인 본인 1인만 무료
보호자 또는 보조자가 동반하지 않을 경우 이용이 불가능 합니다.※ 별도의 보조자가 없는 경우 사무국으로 문의 바랍니다. (02-6025-0777)
희망하시는 날짜 및 코스에 활동가능한 해설사가 없는 경우 예약은 취소될 수 있습니다.
예약확인을 위해 도보관광 사무국(02-6025-0777)에서 확인 연락이 진행됩니다.(최소 5일~한달 전)3회 이상 전화통화가 이뤄지지 않을 시 예약이 취소될 수 있습니다.
해설 진행 시 발생하는 안전사고에 대해서 도보관광 사무국과 서울문화관광해설사는 책임을 지지 않습니다.
미세먼지 비상저감조치 발령 및 기타 기상악화(폭염, 태풍, 폭우 등)로 인해 도보관광 운영이 어려운 경우 모든 예약은 일괄 취소됩니다. (관광일 전날 기준)
예약 전 안내사항
예약은 관광일 기준 최소 1주일 전까지 가능합니다.
덕수궁의 경우 복지카드를 지참한 관광객에 한하여 무료입장이 가능합니다.
※ 중증(1~3급) 동반인 포함 2명 무료
※ 경증(4~6급) 장애인 본인 1인만 무료
본 프로그램은 수화해설 중심으로 진행되며, 수화가 불가능한 경우 이용이 불가합니다.
희망하시는 날짜 및 코스에 활동가능한 해설사가 없는 경우 예약은 취소될 수 있습니다.
예약확인을 위해 도보관광 사무국(02-6025-0777)에서 확인 연락이 진행됩니다.
(최소 5일~한달 전)3회 이상 전화통화가 이뤄지지 않을 시 예약이 취소될 수 있습니다.
해설 진행 시 발생하는 안전사고에 대해서 도보관광 사무국과 서울문화관광해설사는 책임을 지지 않습니다.
미세먼지 비상저감조치 발령 및 기타 기상악화(폭염, 태풍, 폭우 등)로 인해 도보관광 운영이 어려운 경우 모든 예약은 일괄 취소됩니다. (관광일 전날 기준)
예약 전 안내사항
예약은 관광일 기준 최소 1주일 전까지 가능합니다.
본 코스는 보행약자(거동이 불편한 고령자, 장애인, 유모차 이용자 등)를 위한 코스입니다.
보호자를 동반하지 않을 시 이용이 불가능 합니다.※ 보행약자 1명당 보호자 최소 1인 이상 동반
※ 전동보장구(전동휠체어, 전동스쿠터 등) 사용자의 경우 보호자 1인당 보행약자 최대 4인까지 동반 가능
희망하시는 날짜 및 코스에 활동가능한 해설사가 없는 경우 예약은 취소될 수 있습니다.
예약확인을 위해 도보관광 사무국(02-6025-0777)에서 확인 연락이 진행됩니다.(최소 5일~한달 전)3회 이상 전화통화가 이뤄지지 않을 시 예약이 취소될 수 있습니다.
해설 진행 시 발생하는 안전사고에 대해서 도보관광 사무국과 서울문화관광해설사는 책임을 지지 않습니다.
미세먼지 비상저감조치 발령 및 기타 기상악화(폭염, 태풍, 폭우 등)로 인해 도보관광 운영이 어려운 경우 모든 예약은 일괄 취소됩니다. (관광일 전날 기준)
Read before Reservation
Reservation shall be made at least 3 days before the tour day.
Reservation for the next month is available after 15th of the previous month.
Reservation may be closed early during weekend, holiday, and peak season in spring and fall.
Seoul Guided Walking Tour Office and Seoul culture and tourism guide are not liable for the safety accidents during the Seoul Guided Walking Tour.
Reservation for unaccompanied tourist under 14 will be canceled on site.
All reservations are canceled when Seoul Guided Walking Tour is unavailable due to Particulate Matter Reduction Measure or other weather conditions (heat wave, typhoon, heavy rain). (As of the date before the tour day)
Read before Reservation
Reservation shall be made at least 1 week before the tour day.
The course is for tourists with mobility problems (Senior, people with disability, stroller user).
You may not use the course without an assistant (or companion)
※ At least one assistant shall accompany a tourist with mobility problem
※ In case of electric assisting device users (electric wheelchair, electric scooter users), one assistant may accompany up to 4 tourists with mobility problem
Reservation may be canceled when a guide is unavailable on the desired date and course.
Seoul Guided Walking Tour Office (02-6025-0777) will contact you to confirm reservation.
(At least 5 days~1 month before tour day) Reservation may be canceled when Seoul Guided Walking Tour Office cannot reach you for more than 3 times.
Seoul Guided Walking Tour Office and Seoul culture and tourism guide are not liable for the safety accidents during the Seoul Guided Walking Tour.
All reservations are canceled when Seoul Guided Walking Tour is unavailable due to Particulate Matter Reduction Measure or other weather conditions (heat wave, typhoon, heavy rain). (As of the date before the tour day)
预约前说明事项
观光日基准最少3日前方可进行预约。
下个月的预约可从前月15日开始。
周末及公休日、春秋旺季的预约可早期结束。
进行解说时,对于有可能发生的安全事故,徒步观光事务局和首尔文化观光
解说员概不负责。
未伴随保护者的未满14岁儿童游客,会在现场取消观光。
因发布微尘紧急低减措施及其他气象恶化(暴热、台风、暴雨等),无法运营 徒步观光时,所有预约会批量取消。
(观光前日基准)
预约前说明事项
观光日基准最少1日前方可进行预约。
本线路是为了行动不便者(行动不便的高龄者、残疾人、婴儿车利用者等)的路线。
无辅助人员(或同行人)伴随时,不可利用。
※ 步行不便者1名至少需要1名以上的辅助人员陪同。
※ 电动辅助器具(电动轮椅、电动独轮车等)使用者时,每一位辅助人员最多可陪同 4名步行不便者。
希望观光的日期及线路上无解说员时,预约有可能被取消。
为了确认预约,徒步观光事务局(02-6025-0777)会致电进行确认。
(最少5日~一个月前) 3次以上无法连接时,预约将被取消。
进行解说时,对于有可能发生的安全事故,徒步观光事务局和首尔文化观光解说员概不负责。
因发布微尘紧急低减措施及其他气象恶化(暴热、台风、暴雨等),无法运营 徒步观光时,所有预约会批量取消。
(观光前日基准)
預約前說明事項
觀光日基準最少3日前方可進行預約。
下個月的預約可從前月15日開始。
周末及公休日、春秋旺季的預約可早期結束。
希望观光的日期及线路上无解说员时,预约有可能被取消。
進行解說時,對於有可能發生的安全事故,徒步觀光事務局和首爾文化觀光解說員概不負責。
未伴隨保護者的未滿14歲兒童遊客,會在現場取消觀光。
因發布微塵緊急低減措施及其他氣象惡化(暴熱、臺風、暴雨等),無法運營 徒步觀光時,所有預約會批量取消。(觀光前日基準)
預約前說明事項
觀光日基準最少1日前方可進行預約。
本線路是為了行動不便者(行動不便的高齡者、殘疾人、嬰兒車利用者等)的路線。
無輔助人員(或同行人)伴隨時,不可利用。
※ 步行不便者1名至少需要1名以上的輔助人員陪同。
※ 電動輔助器具(電動輪椅、電動獨輪車等)使用者時,每壹位輔助人員最多可陪同 4名步行不便者。
希望觀光的日期及線路上無解說員時,預約有可能被取消。
為了確認預約,徒步觀光事務局(02-6025-0777)會致電進行確認。
(最少5日~壹個月前) 3次以上無法連接時,預約將被取消。
進行解說時,對於有可能發生的安全事故,徒步觀光事務局和首爾文化觀光 解說員概不負責。
因發布微塵緊急低減措施及其他氣象惡化(暴熱、臺風、暴雨等),無法運營 徒步觀光時,所有預約會批量取消。 (觀光前日基準)