Tourism Start-ups' New Projects 2018
>
Business & Partners
>
Seoul Tourism Startups
>
Tourism Start-ups' New Projects 2018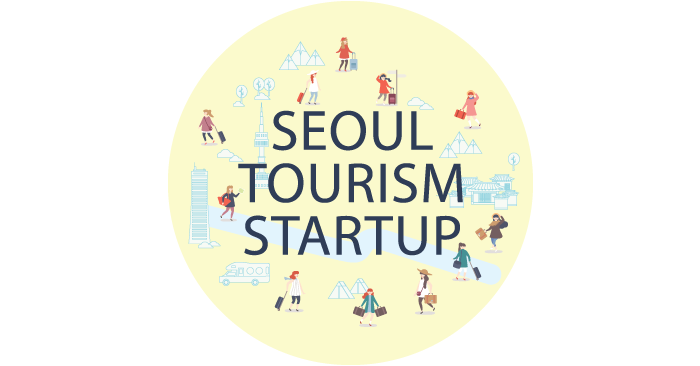 [New Seoul-Tourism Startup Projects for 2018]
New services to make your Seoul trip all the more special
Sometimes, the Internet, TV, and guidebooks are all you need to plan a perfect trip. But for the benefit of smart travelers who want to maximize their travel experience, Seoul-Tourism Startups set out once again this year to find the newest and best travelservices. And we found something for everyone, whether you're into gourmet food, fashion, hotels/accommodations, immersive experiences, or Hallyu culture.
Tourism start-up which provides a new, more interesting travel experience of Seoul
It is a modern traveler's style to experience things beyond simply just viewing and enjoying. Seoul Metropolitan Government and the Seoul Tourism Organization are funding eight new start-ups this year to provide technical and experiential services tosatisfy tourists' diverse needs. Let's take a look at these innovative services, which claim to make travelling in Seoul even easier and a lot more fun.

Exclusive K-pop dance classes taught by professional choreographers:
REAL K-POP DANCE
K-pop fans are no longer satisfied with simply consuming the culture: they want to experience the "K-pop life" for themselves. Real K-pop Dance offers a special class that introduces K-pop dances that are popular in Korea and allows participants to learnK-pop routines from dancers who have choreographed real K-pop acts. All sessions are held in a studio where currently active artists and dancers go to practice their craft. This ultimate Hallyu experience program has been featured by major domestic andinternational media outlets, including KBS, Arirang TV, BBC, and ESPN. Through Seoul-Tourism Startups, the studio produces and shares various K-pop dance videos via major social media channels such as Facebook and Instagram. In addition to the danceclasses, Real K-pop Dance also offers a K-pop Training Camp, which provides an immersive K-pop trainee experience, and a Hallyu Experience Tour, which takes participants on tours of various K-pop-related sites.
ㆍPlatform:

ㆍLanguages:


ㆍContact: RKD Entertainment, +82-10-3445-2737,realkpopdance@gmail.com,www.realkpopdance.com

A video service for an obstacle-free trip to Seoul:
Easy Trip
In an environment and system designed mostly for able-bodied people, it's more difficult than one would imagine for travelers with disabilities to travel around a city. Dedicated to overcoming this issue, MOASTORY presents Easy Trip, a tour guide designedfor tourists both with and without disabilities. The 18 "Obstacle-Free Seoul Tour" videos produced by Easy Trip feature English subtitles, and preparations are underway for the program to provide wheelchair-friendly route maps as well. Easy Trip is alsoworking to provide various transportation tips and support for tourists using wheelchairs, making it easier for both domestic and international tourists to visit Seoul. Ultimately, MOASTORY aims to expand its service to trips for seniors and sociallyvulnerable members of our community. This project will set a good example for how a for-profit company can contribute to society and improve the lives of citizens.
ㆍPlatform:

ㆍLanguages:


ㆍContact: MOASTORY, +82-2-703-4415,moastory2015@hanmail.net,www.moastory.com,youtube 'Easy Trip'

A quotation comparison platform optimized for MICE events:
Bidding Stay
It's not easy for companies or organizations to get price quotes for hotel rooms or banquet halls for upcoming MICE events (business meetings, incentive tours, international conventions, or exhibitions). Now, however, group reservations are more economicaland convenient than ever thanks to Bidding Stay, an online bidding service that handles everything from price quote comparisons to related paperwork. Forget the hassle of endless phone calls, emails, and information exchanges: with Bidding Stay, a usercan submit a single online bid to receive group rate quotations from dozens of hotels in real time for companies or organizations to conveniently review and compare, allowing them to make reservations that suit their needs. Bidding Stay also providesa free online room assignment program that allows users to select their preferred rooms in advance.
ㆍPlatform:

ㆍLanguages:


ㆍContact: Fantom Global, +82-2-6959-0020,biddingstay@gmail.com,www.biddingstay.net

Ahanboktruck service at festival sites in Seoul:
HANBOKNAM
Want to enjoy a festival in Seoul while wearing ahanbokbut have no time to stop and rent one? There is actually a very simple solution to this problem: look for thehanbokrental trucks stationed around Seoul's various festival sites. Hanboknam, ahanbokculture/entertainment company that provides a mobilehanbokrental service, operates trucks full ofhanboksthat serve festival sites throughout Seoul. This hanbok truck is a cultural platform that offers fashion, beauty, party, and photo services centered on traditional Korean attire, allowing visitors to have even more fun at any event, includingtraditional and fusion fairs. The service is recommended for all types of tourists: FITs (foreign independent travelers) looking for a taste of traditional culture, friends who wanthanbokselfies as mementos, couples looking for an unconventional date alternative, and families who want a special family photo.
ㆍPlatform:

ㆍLanguages:



ㆍContact: HANBOOKNAM, +82-10-6485-8507 ,hanboknams@naver.com,www.hanboknam.com

Travel tips shared via text and voice through a location-based social media platform:
Wander Trips
Many travelers have trouble finding the information they need because of language barriers. Even if they manage to find good information, the limitations of text and image translation services can lead to less-than-satisfying results. In an effort topermanently solve this problem, Wander Trips provides travel guides based on voice-recognition technology. Tourists no longer need to worry about getting poor search results because of such mistakes as spelling "Gyeongbokgung Place" as "KyeongbokgungPlace"—Wander Trip takes spelling mistakes into account and uses voice data to improve its voice recognition rate. In addition, users can share their own travel experiences—recommending places to visit or good places to eat in Seoul—with other usersworldwide. Wander Trip offers more than 2,000 helpful and verified travel tips in English, Chinese, Japanese, Spanish, and other languages. Users can also join the service's network of Koreans, foreign residents of Korea, and foreign travelers to exchangethe latest travel information.
ㆍPlatform:

ㆍLanguages:


ㆍContact: Increlabs,contact@increlabs.com,www.increlabs.com

Gastronomy, shopping, and cooking at a traditional market:
OME
Many people visit traditional markets during their travels to get a sense of the energetic local vibe that is unique to such markets. However, flustered by language barriers and unfamiliar customs, many tourists don't get much out of the experience andleave disappointed. OME seeks to solve this problem by introducing travelers to "real" Korean culinary culture, offering them an experience that goes far beyond a quick bite at one shop. OME operates various hands-on experience tours that encourage touriststo shop for food, cook traditional Korean meals with different ingredients, and learn Korean etiquette and language. Not only does the program offer unique experiences of Korean food, language, and culture at traditional markets, but it also contributesto the revitalization of Korea's traditional markets and local commerce.
ㆍPlatform:

ㆍLanguages:


ㆍContact: OME, +82-10-9909-0908,ome@5-tastes.com,www.5-tastes.com

A super-convenient indoorhanboklifestyle experience:
Hanbok Stay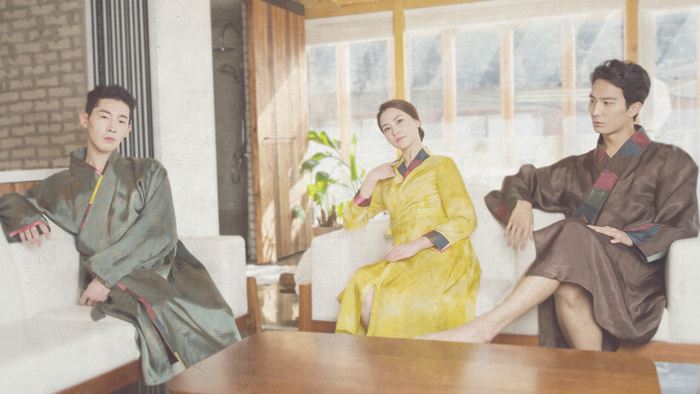 Strolling around landmarks and taking pictures while wearing traditional local attire is one of the most popular things for tourists to do in any country. Modern.Han approaches this touristic inclination from a new perspective that recognizes the practicaldifficulties faced by tourists. As much as people may want to try wearing ahanbok, they may feel uncomfortable with the attention they attract when doing so in an unfamiliar environment or worry that the clothing will make it difficult for them to walk around. For those who are nodding in agreement while reading this, HanbokStay provideshanboksfor guests to wear while relaxing in their accommodations. With the help of Seoul-Tourism Startups, Modern.Han plans to produce and providehanbok-style bathrobes and indoorhanboksfor travelers in Seoul to wear in the comfort of their own rooms. Hanbok Stay offers tourists the novel experience of enjoying the aesthetics of thehanbokin the form of loungewear.
ㆍPlatform:

ㆍLanguages:


ㆍContact: Modern.Han, +82-10-6437-5315,www.modernhan.kr,www.facebook.com/modernhan

An activity platform that offers sneak-peak videos of tour programs:
KoreaTravelEasy
Wouldn't it be nice if you could get a taste of the tour package you're about to sign up for before purchasing it? In a perfect world, everyone would get to try out their tours out before deciding to book, but travel is not that simple, as we all know.To address this issue, KoreaTravelEasy produces and provides videos of their tour programs in Seoul for customers to preview. This increases customers' trust in the service, because they can "sample" the tours and experiences of Seoul they signed upfor, which helps ensure customers' satisfaction with their trips. In addition to videos of its own tour programs, KoreaTravelEasy also plans to produce and share various forms of tourism-related content, such as local festivals.
ㆍPlatform:

ㆍLanguages:

ㆍContact: KoreaTravelEasy, +82-10-7574-6474,info@KoreaTravelEasy.com,www.KoreaTravelEasy.com