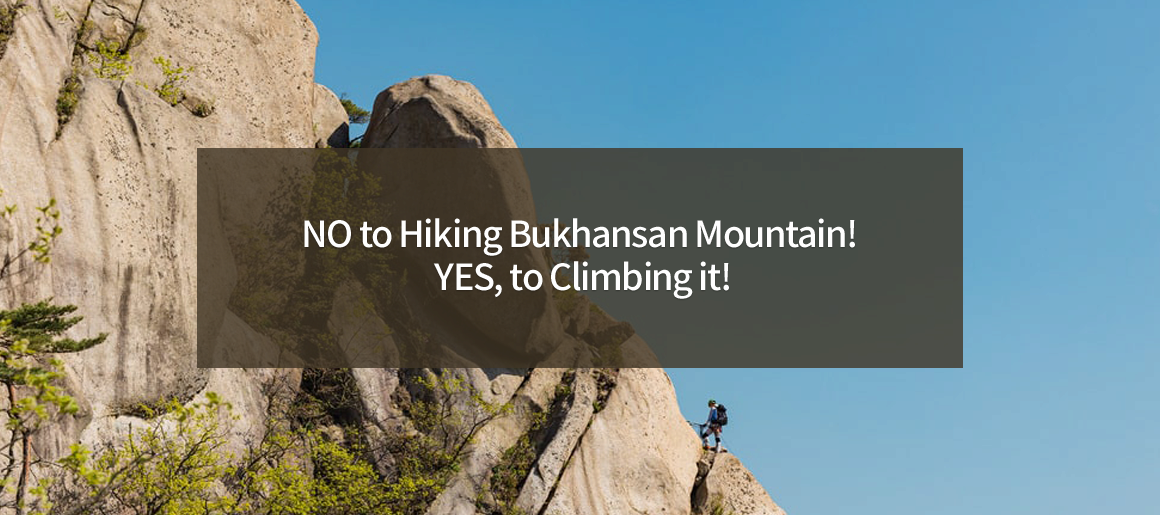 Bukhansan Mountain is a quintessential rocky mountain formed entirely of enormous granite. As a result, it boats majestic rock peaks. Many courses pass through rocky hills and rock walls to reach the summit, so you will naturally encounter large rocks on your path.
The steep walls of rock represent the beauty of Bukhansan Mountain and its appeal. While looking at those rocks, did it ever occur to you to think, 'It'd be nice if I tried climbing these!?'
As a mountain lover, if all you've done is hiking, we recommend climbing, an activity that allows you to experience another charm of the mountain. You can enjoy nature and the scenery peacefully while walking on a trail among the green trees with traditional hiking. However, the allure of climbing is that you can feel the thrill of conquering large rocks with great vigor.