The History of National Sports Festival
The first sporting event to happen since the founding of Joseon Sports Council on Jul. 13, 1920, Joseon Sports Festival was the first festival to be held in Baejae Gobo Stadium as an all-Korean baseball game taking part as an activist movement against Japan. Although it started out as a single event competition, the Joseon Sports Festival developed into a multi-sporting event featuring 5 different sports like soccer, baseball, tennis, basketball, track and field in 1925. After the success of the festival during that particular year, the event grew bigger and bigger. However, it failed to develop further and led its last 18th festival in 1938 before it was completely suspended by Japan's oppression of Korea.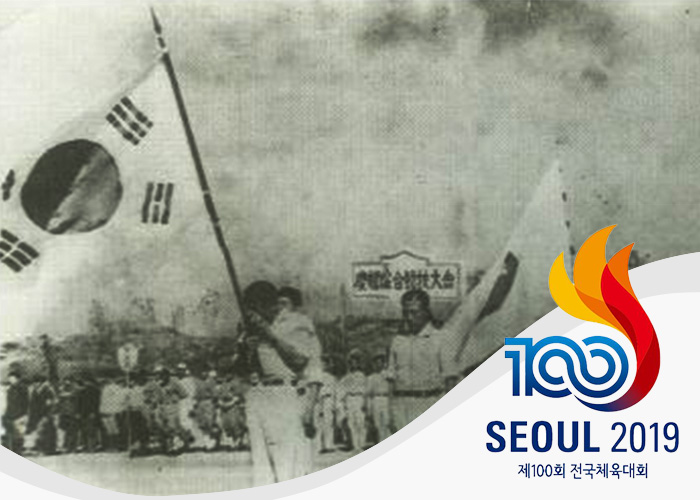 The celebration of Korea's liberation in 1945 led to the revival of festival and the 26th sports festival was held in December of that same year. That festival also doubled as a celebration event of Korea's independence, marking a major event in Korea's history. On August 15, 1948, the 29th festival took place in celebration of the establishment of the Korean government and since then was officially renamed to "National Sports Festival" and was hosted throughout the various cities and provinces of activists in Korea.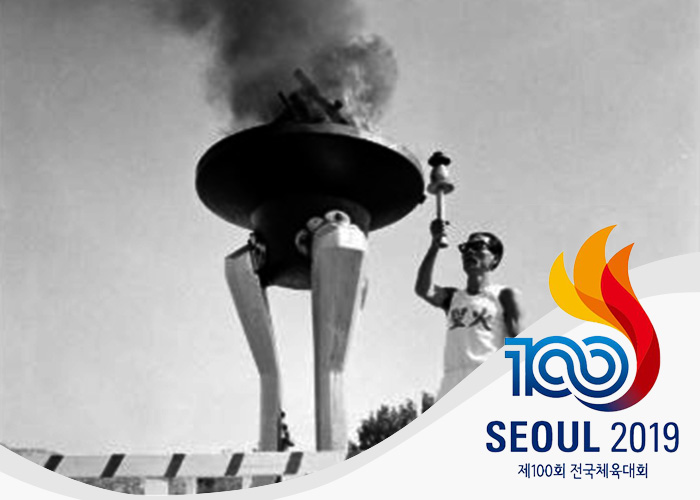 Although the 31st National Sports Festival was canceled in 1950 due to the Korean War, the next 32nd festival was held in a large scale celebration that shook the entire country. With the 1953 armistice and gradual stabilization of society, the sports festival began to grown even bigger in both significance and scale. The torch for the festival was first brought into the 36th festival at the suggest of Dr. Lee Sang-baek. Lit up at Chanseongdan Altar in Manisan, a site rich with historical relics and stories, the torch is then carried to the main stadium of the sports festival each year.