Seoulites' Picks
Legendary Restaurant Alleys that Everybody Knows
Published Date : Mar 30, 2020 / Edited Date : Nov 08, 2022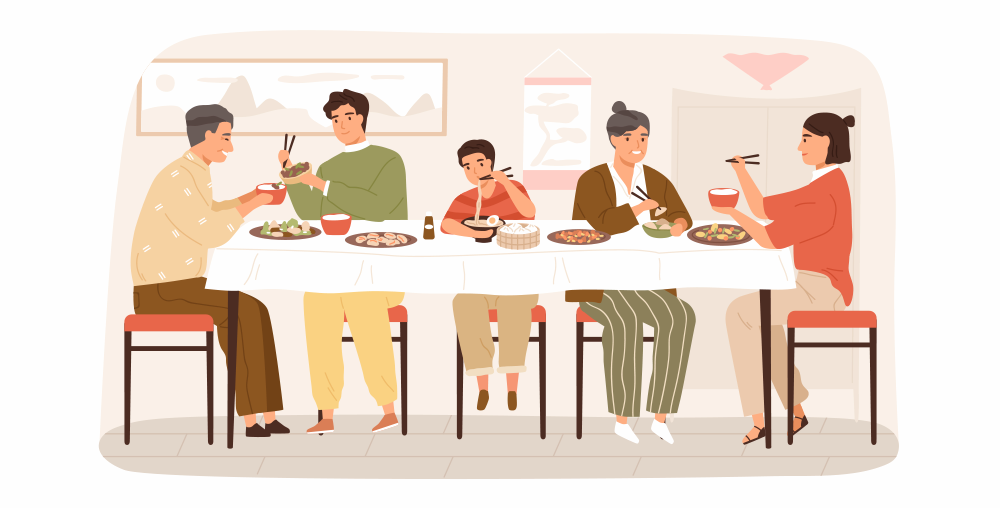 The Best Food Streets & Alleys in Seoul
It's good to eat one thing or another, but sometimes you can get picky and want a single menu, tempted by the thought of food alleys. There's a good reason why restaurants are clustered together. Following the success of a restaurant, other nearby restaurants change menus, or old restaurants that had been scattered about, gather in one place. When a stereotyped traditional market draws new spotlight with a single food item, it attracts unprecedented numbers of visitors; thus making history.
Food masters having stuck to the same secrets for 30-40 years are greeting guests in every alley. Aside from the guaranteed taste of food, the common secret behind their long-term survival is generosity. Complementary foods offered in addition to the main menu are types of affection that simply can't be found in large-scale franchise restaurants. Spring is finally here, so why don't you indulge your senses and head out to the hidden food alleys nested within the city.
#Singongdeok-dong, Mapo-gu
Gongdeok Jokbal (Pig's feet) Alley
The provenance of the saying, "Gongdeok=Jokbal," dates back about 30 years. As a small restaurant that used to sell sundaeguk (Korean blood sausage soup) and jokbal (pig's feet) at one corner of the market thrived, neighboring restaurants began to sell sundae and jokbal, leading to the creation of the present-day Gongdeok Jokbal Alley. If you come out of exit 5 of Gongdeok Station, you can see an old traditional market that stands out from the modern high-rise building across the street. From the entrance of the market, jokbalrestaurants with varied signboards, ranging from jokbal to hanbang (medicinal) jokbal, gungjung (royal) jokbal and ohyang (five spice) jokbal, stand rooftop to rooftop.
Gongdeok Market, which opened in 1967, once thrived, counted among the top five markets in Seoul, but has since lost its luster over time, and even underwent a crisis owing to a fire in 2007. Then, as broadcasters and news media shed new light on the jokbal alley, nearby office workers and young visitors have frequented the market gradually. In addition to a folksy atmosphere, jokbal boasts a long history, as well as sundae, while the all you-can-eat sundaeguk is sure to draw customers back for more.
Right next to Gongdeok Market is a marketplace for jeon (Korean-style pancakes). You can pick and choose what you want from among all the various kinds of jeon, meats, fish fillets, Korean-style meatballs, and leeks, and put them in the basket in line with the buffet-style service. Your selected jeon is served after being warmed with a table setting.
Address 12-4, Imjeong-ro 21-gil, Mapo-gu, Seoul
Hours Varies by restaurant
Parking Dokdo Paid Parking Lot (KRW 1,500 per 30 mins)
#Ojang-dong, Jung-gu
Ojang-dong Hamheung Naengmyeon (Hamheung-style Cold Buckwheat Noodles) Street
It actually may sound grandiose to call it a naengmyeon "street." In Hamheung Naengmyeon Street, directly across from the Jungbu Dried Fisheries Market are only two naengmyeon places: Heungnamjip and Ojangdong Hamheung Naengmyeon. Yet, in the sense that they have kept to their traditional recipes after all these years, Ojang-dong can be seen as the root of Hamheung naengmyeon. Displaced refugees who had fled to South Korea after the Korean War nestled in and around Ojang-dong, and they began cooking Hamheung naengmyeon, their hometown dish, which was the beginning of the Hamheung Naengmyeon Street.
The first naengmyeon house that opened in the Ojang-dong Hamheung Naengmyeon Street was Ojang-dong Heungnamjip. The restaurant, which was opened by Yong-won Noh, hailing from Heungnam, Hamgyeong-do Province, in 1953, was called Heungnamok, but as regular customers began to call it "Heungnam Naengmyeon," it became "Ojang-dong Heungnamjip." Shortly after, the late Hye-seon Han opened Ojang-dong Hamheung Naengmyeon, and a head cook of the restaurant independently opened Sinchangmyeonok in 1980. Unfortunately, Sinchangmyeonok closed in 2017, but Ojang-dong Heungnamjip and Ojang-dong Hamheung Naengmyeon are still thriving on a three-generation family business passing through their son and grandson. The main menu of Ojang-dong Naengmyeon Street is bibim naengmyeon (spicy buckwheat noodles), as well as hoe naengmyeon (cold buckwheat noodles with raw fish), among others. Naengmyeon, which is cooked by placing sour seasoned skate, radish shreds, and cucumber on noodles made of sweet potato starch, is simple enough for anyone to enjoy. The meat broth, long simmered with beef and leg bones, is extraordinarily tasting too.
Mareunnae-ro, Ojang-dong, Seoul
* Go straight from Exit 6 of Dongdaemun History & Culture Park Station
Ojang-dong Heungnamjip
Address 114, Mareunnae-ro, Jung-gu, Seoul
Tel +82-2-2266-0735
Hours Daily 11:00 - 20:30 (Closed every second and fourth Wednesday)
Parking Mukjeong Park Parking Lot (30-minute parking voucher when two or more people dine)
Ojang-dong Hamheung Naengmyeon
Address 108, Mareunnae-ro, Jung-gu, Seoul
Phone +82-2-2267-9500
Hours Daily 11:00 - 20:30 (Closed every first and second Tuesday & holidays)
Parking Restaurant's underground parking lot
#Sillim-dong, Gwanak-gu
Sillim-dong Wonjo Minsok Sundae (Korean Blood Sausage) Town
Entering a building, you can see scenery like an indoor traditional market. What divides kitchens that are open without walls between restaurants and tables are shop names hanging from the ceiling, like "Uncle's" and "Jeollado Yeosu." Most of them boast more than 30 years of history. Sundae restaurants in the traditional market operating in and around Sillim-dong in the late 1960s and street vendors of sundae got together in one place in 1992 when the Minsok Sundae Town building appeared. Currently, two buildings (Wonjo MinsokSundae Town & Yangji Sundae Town) are in place in the Sundae Town standing tall like two great pillars.
Sillim-dong-style stir-fried sundae is quite different from ordinary stir-fried sundae. The signature menu is baek sundae, which is white Korean blood sausage made palatable by adding perilla seed powder and sesame oil to sundae, pork tripe, and vegetables without red pepper paste seasoning. The folksy recipe, once a loved specialty in Sillim-dong from the 1960s and 1970s, has been handed down through the generations intact. Packaging is possible to ensure that anyone can cook and eat right away at home, while home delivery service is in operation across the country.
Address
14, Sillim-ro 59-gil, Gwanak-gu, Seoul
Parking
Parking lot #1 in Seowon-dong (KRW 250 per 5 mins)
#Gwansu-dong, Jongno-gu
Jongno 3-ga Bossam (Napa Wraps with Pork) Alley
In and around Jongno, where such food alleys as Grilled Fish Alley and Chicken Alley are located, Bossam Alley lies somewhat hidden in the back alley. Only those that know where to look can find it as it's located in an area toward Jongno 2-ga from exit 15 of Jongno3-gaStation. Once there, visitors can enjoy the option of some seasoned bossam restaurants.
The reason why people seek this alley out is simply due to the use of fresh ingredients, despite the occasional long wait. The main menu item of the bossam restaurants with a history of 20-30 years is oyster bossam. Soft and delicate pork, simmered fully everyday, is served along with plump raw oyster airlifted from Tongyeong, alongside a serving of sour radish kimchi. Cordial generosity is also the charm of Bossam Alley. Once bossam is ordered, complimentary dishes like gamjatang, braised spicy chicken, pollack pancake, and tofu pancake, which vary a little from place to place, are served plentifully. Bossam Alley, boasting a variety of munchies, including cuttlefish bossam, hongeo samhap, gamjatang and braised spicy chicken, in addition to oyster bossam, is beloved as a humble getaway for nearby office workers on their way back home.
Address Gwansu-dong, Jongno-gu, Seoul
Hours Varies by restaurant
Parking
Public Parking Lot in Cheonggye 5-ga
* Passenger vehicles are free for first 15 minutes, KRW 500 per 5 minutes until 30 mins (KRW 650 per 5 mins after 30 mins) &
Jongmyo Public Parking Lot (KRW 500 per 5 mins)
#Hangangno-dong, Yongsan-gu
Samgakji Daegu-tang (Codfish Soup) Alley
Daegu-tang restaurants with evidence of age are thriving in the rear of the Woori Bank building from exit 1 of Samgakji Station. It was in 1979 that daegu-tang restaurants began to nestle in the alley, maintaining its 40-year tradition thus far. The diversity of visitors range from senior citizens to young people, including those from nearby office workers, but the restaurants' main clientèle was initially soldiers. As soldiers of the ROK Army Headquarters that used to be in the present site of the War Memorial of Korea, enamored by the taste of daegu-tang, began spreading word, resulting in Samgakji's Daegu-tang Alley beginning grow in popularity elsewhere. Daegu-tang was so popular among soldiers then that there was a saying that went something like, "they were sure to eat a bowl of daegu-tang on their way back to the barracks after a night out."
Apart from the viral marketing by frequenters, the reason why the restaurants could remain in existence for tens of years is the invariant taste of daegu-tang. There are two kinds of daegutang: one brewed in clear soup and the other boiled with red pepper powder; both are neither pungent nor spicy. Side dishes remain fairly simple with grilled salted fish, pickled radish and kimchi. Dining is then finished off with fried rice after some bean sprout soup, water celery, and eggs for a unique meal experience.
Address 4, Hangang-daero 62ga-gil, Yongsan-gu, Seoul
Hours Varies by restaurant
Parking War Memorial of Korea Parking Lot (Small cars, KRW 3,000 per 2 hours & KRW 1,000 per 30 mins / Large cars, KRW 10,000 per 2 hours & KRW 3,000 per 30 mins)
#Wangsimni, Seongdong-gu
Wangsimni Gopchang (Tripe) Street
Seongdong-gu Office is located about ten minutes on foot from Wangsimni Station, while across the street, the wafting fragrance of meat fills the air. That fragrance comes from the grilling of tripe on Wangsimni Gopchang Street.
There used to be a number of gopchang places from the Hwanghakdong Sageori in Seongdong-gu, to Majang-ro around Wangsimni. Back then, Wangsimini was home to small ironworks, where the alley started as restaurants selling unsold pork and beef tripe, entrails, and other innards from the nearby Majangdong Livestock Market after roasting them on briquettes to poor laborers. Currently, the previous Wangsimni Gopchang Street disappeared because of a new town development project in 2008, and gopchang restaurants relocated to the area opposite Seongdong-gu Office andare thriving. Located just a kilometer away from Majangdong Livestock Market, supply and demand of ingredients has become easier, while the street boasts a far more pleasant environment.
In the past, thick smoke was the problem since briquette fire was used to grill tripe, entrails, and innards; whereas now, gopchang is handed out after going through biscuit firing at a separate cooking space furnished with ventilators. This means that you can eat gopchang without the need for grilling if you just wait in front of the grill. The most popular menu item is a plate of assorted beef gopchang and pork vegetable gopchang. The plate of assorted beef gopchang includes gopchang, tripe, heart, and innards, with liver and omasum served on the house. Pork vegetable gopchang is a previous recipe designed to remove a gamey smell unique to pork gopchang. Generally, it is eaten by wrapping grilled gopchang, well-baked cabbages, and glass noodles in a perilla leaf onwhich raw garlic is added.
Address Haengdang-dong, Seongdong-gu, Seoul (Around Doseon Sageori)
Parking Bitplex Parking Lot of Wangsimni Station (KRW 1,000 per 10 mins) & Public Parking Lot of Seongdong-gu Office (KRW 500 per 10 mins)
#Seongnae-dong, Gangdong-gu
Seongnae-dong Jukkumi (Small Octopus) Alley
Jukkumi is in season in the spring. That's because it is stuffed with eggs around March and April before the breeding season in May and June. It is in Seongnaedong Jukkumi Alley that you can most readily taste jukkumi in Seoul. The alley began to go viral when jukkumi restaurants set foot in the alley one after another from the 1970s. At present, about 12 jukkumi restaurants are in operation. The street is intriguing as big jukkumi murals are painted along the way. The main menu is stir-fried small octopus or jukkumibokkeum, which is cooked with gochujang seasoning, which includes a combination of shrimp and gopchang, but the pork belly is second to none.
Jukkumi bokkeum boasts a perfect match as spicy jukkumi removes the greasy taste unique to pork belly and the taurine in jukkumi suppresses the bodily absorption of pork fat and cholesterol. The spicy taste is controllable according to your liking, but for theeveryday customer, even the regular taste feels a little spicy. At such times, add a bit of bean sprouts to reduce the spiciness. The best alternatives are white radish cabbages and mayonnaise. What should not be missed as a finisher is the fried rice. Rice is fried with nutty butter by shredding the leftover jukkumi in spicy seasoning.
If you look for a place for a stroll with your stomach full of jukkumi, everyone will recommend Kangfull Comics Street where only pure sentiment overflows. Seongnae-dong Jukkumi Alley is located just ten minutes on foot from Cheonho Station of subway line 5. If you plan on driving, you have to use the Cheonho Station Public Parking Lot because there is no separate spaces for parking.
Address 158-gil, Seongnae-dong, Gangdong-gu, Seoul (Around Cheonho-daero)
Parking Cheonho Station Public Parking Lot (KRW 300 per 10 mins)
#Jongno 5.6-ga-dong
Dongdaemun Saengseon-gui (Grilled Fish) Alley
Dongdaemun Saengseon-gui Alley is located at a street corner linking Seoul Gwangjang Market with Dongdaemun Fashion Town. Grilled fish restaurants stand in a continuous row on both sides of the narrow alley through which only one vehicle can squeeze. It has a history of booming with workers when the nearby area teemed with sewing factories 20 years ago.
Fish is grilled on briquettes so as to avoid the grease that comes with using pan-frying in oil. Fish meat is grilled on gentle briquettes while being turned over 3-5 times. The seasoning is not overly salty either to prevent masking the nutty taste of fish. As all restaurants take out the grill to the alley, visitors will find the alley covered with foggy smoke during meal time.
There are many kinds of fish available, such as mackerel, Spanish mackerel, croaker, hairtail, and atka mackerel. Local travelers look for mackerel mostly, Japanese for Spanish mackerel, and Chinese for croaker. Since Chinese travelers visit the alley in droves lately, there are many restaurants with Chinese-speaking employees. Once fish is ordered, it is served in the form of baekban (a meal set including a bowl of rice, soup, and side dishes) without exception. Rice and side dishes are served first because fish must be grilled upon the receipt of order. Adjusting the speed of consumption is key as it becomes all too easy to dive into the side dishes and have nothing left but the fish when it comes out!
Address 37-7, Jongno 5-ga, Jongno-gu, Seoul
Hours Daily 09:00 - 18:00
Parking Dongdaemun Market Parking Lot (Base price of KRW 3,000 for 30 mins & KRW 1,000 per 10 mins)
#Namchang-dong, Jung-gu
Namdaemun Galchi-jorim (Braised Cutlassfish) Alley
In the 1980s, cutlassfish was a common fish getting on the table every day. At the time, restaurants at Namdaemun Market braised cheap cutlassfish spicy to suit merchants' palate before selling them, which went viral to result in the creation of the present-day Namdaemun Galchi-jorim Alley. Nowadays, they are so expensive, invoking the name, golden cutlassfish, but the Namdaemun braised cutlassfish are still inexpensive. Nonetheless, the ingredients are quite good. The origin of cutlassfish varies from restaurant to restaurant, but domestic cutlassfish from Yeosu, Jeju, Mokpo, and the like, are typically used.
Entering the Sungnyemun Imported Goods Shopping Center, a winding, narrow alley unfolds, reminding people of a maze. Right when you turn into an alley entrance, you can see all the signboards reading "braised cutlassfish." You might even feel your nose tingle if you take a deep breath, or go into a sneezing fit at the spicy smell.
Most restaurants located in Namdaemun Galchi-jorim Alley have a long history ranging from 20-40 years. The traditional recipe involves using water left over from washing rice and placing it into a old pot with white radish on the bottom. Then chopped cutlassfish is placed over it along with crushed garlic, green onions, red pepper powder, and other seasoning, before braising them until the radish is on the verge of being slightly burnt. It is generally eaten by first removing the small bones and dipping the fish in the soup before eating it. The radish, here, is a perfect match with the side of rice.
Address 16-17, Namdaemunsijang-gil, Jung-gu, Seoul
Parking Namdaemun Market Public Parking Lot (KRW 1,000 per 10 mins)
#Hwigyeong-dong, Dongdaemun-gu
Hoegi Station Pajeon (Green Onion Pancake) Alley
A five-minute walk from exit 1 of Hoegi Station of the Jungang Line in Seoul brings you to Pajeon Alley. One may assume that the alley itself is smeared all over with grease, but it's actually kept in good shape. Visitors can have a pleasant time looking around following the improvements made near Hoegi Station were carried out from the entrance of Hoegi Station Pajeon Alley in 2016.
About ten pajeon restaurants are clustered in Hoegi Station Pajeon Alley. They are already famous restaurants to collegians in the northeastern district of Seoul attending Kyung Hee University, University of Seoul, Hankuk University of Foreign Studies, and Kwangwoon University. That's because people can eat thick and hearty pajeon at affordable prices.
They used to be popular meeting places among collegians in the past, with the oldest pajeon restaurant in the alley being Nageune Pajeon. Pajeon has been made here for more than 40 years. With a thickness over 3 cm, such seafood ingredients as shrimp, cuttlefish, and baby clam are also enjoyed. And nothing is better than topping it all off with a drink of makgeolli (rice wine). These days, Imone Wang Pajeon is attracting more and more youngsters. Once you bite into a piece of pajeon, the crispiness is so invigorating, compared to that of fried food rather than a pancake. Also, the soy sauce with green onions makes it all the more savory! Monsoon season is almost here, so be ready to enjoy some delicious food amid the rainy weather!
Address Hoegi-ro 28-gil, Hwigyeong-dong, Dongdaemun-gu, Seoul
Parking Hoegi-dong Public Parking Lot (KRW 1,000 per hour)
예약은 관광일 기준 최소 3일 전까지 가능합니다.
개인예약: 최대 10명
※ 경복궁/창경궁/창덕궁: 최대 20명
기존 등록된 예약 중 그룹별 정원을 초과하지 않는 예약에 한하여, 1일 전 17시까지 추가 예약 가능합니다.
코스별 정원을 초과하지 않는 경우, 다른 예약자와 함께 관광하게 될 수 있습니다.
서울도보해설관광 프로그램은 예약접수와 동시에 해설사가 배정되므로 신중하게 예약해주시기 바랍니다.
다음달 예약은 전달 15일 이후부터 가능합니다.
해설 프로그램 참여 시 코로나19 감염 예방을 위해 반드시 마스크를 착용하여 주시기 바랍니다.
발열 또는 호흡기 증상(열, 기침, 가래, 근육통, 코막힘, 인후통 등)이 있는 경우, 프로그램 참여를 삼가주시기 바랍니다.
보호자가 동반하지 않는 만 14세 미만의 아동 관광객의 경우, 현장에서 취소됩니다.
미세먼지 비상저감조치 발령 및 기타 기상악화(폭염, 태풍, 폭우 등)로 인해 도보관광 운영이 어려운 경우, 모든 예약은 일괄 취소됩니다. (관광일 전날 기준)
해설 진행 시 발생하는 안전사고에 대해서 서울도보해설관광 사무국과 서울문화관광해설사는 책임을 지지 않습니다.
한국어를 모국어로 사용하는 대한민국 국민의 경우, 외국어 해설 신청이 불가능합니다.
예약 후 불가피하게 참석이 어려운 경우, 관광시간 기준 최소 4시간 전에 예약을 취소하여 주시기 바랍니다. 관광시간이 4시간 미만으로 남은 상태에서 예약을 취소하는 일이 2회 이상 발생할 경우, 향후 예약이 제한될 수 있습니다.
개인예약은 1인부터 가능하나, 최소 출발 인원은 3인입니다. 관광일 2일 전까지 누적 예약인원이 3인 미만일 경우, 해당 예약은 자동 취소됩니다. 출발 확정 또는 예약취소의 경우, 문자로 안내해드리겠습니다.
예약은 관광일 기준 최대 6개월 전부터 최소 5일 전까지 신청 가능합니다.
단체예약 : 11명 이상
※ 경복궁/창경궁/창덕궁: 21명 이상
희망하시는 날짜 및 코스에 활동 가능한 해설사가 없는 경우, 예약은 취소될 수 있습니다.
특히 주말 및 공휴일, 봄(4~5월)/가을(9~11월) 성수기에는 예약이 조기마감될 수 있으니 유의하여 주시기 바랍니다.
예약확인을 위해 도보해설관광 사무국(02-6925-0777)에서 확인 연락이 진행됩니다. 관광일 기준 최소 5일 전~1달 전 3회 이상 전화통화가 이뤄지지 않을 시, 예약이 취소될 수 있습니다.
경복궁/창덕궁/창경궁/덕수궁 35인 이상 관람 시, 해당 궁궐 사이트에서 15일 전 단체 입장신청이 필요합니다.
해설 진행 시 발생하는 안전사고에 대해서 서울도보해설관광 사무국과 서울문화관광해설사는 책임을 지지 않습니다.
보호자가 동반하지 않는 만 14세 미만의 아동 관광객의 경우 현장에서 취소됩니다.
미세먼지 비상저감조치 발령 및 기타 기상악화(폭염, 태풍, 폭우 등)로 인해 도보관광 운영이 어려운 경우, 모든 예약은 일괄 취소됩니다. (관광일 전날 기준)
서울도보해설관광은 문화관광해설사의 자원봉사활동으로 운영되는 프로그램으로, 영리 목적의 신청을 엄격히 제한하고 있습니다.
예약은 관광일 기준 최소 1주일 전까지 가능합니다.
덕수궁의 경우 복지카드를 지참한 관광객에 한하여 무료입장이 가능합니다.
※ 중증(1~3급) 동반인 포함 2명 무료※ 경증(4~6급) 장애인 본인 1인만 무료
보호자 또는 보조자가 동반하지 않을 경우 이용이 불가능 합니다.※ 별도의 보조자가 없는 경우 사무국으로 문의 바랍니다. (02-6925-0777)
희망하시는 날짜 및 코스에 활동가능한 해설사가 없는 경우 예약은 취소될 수 있습니다.
예약확인을 위해 도보관광 사무국(02-6925-0777)에서 확인 연락이 진행됩니다.(최소 5일~한달 전)3회 이상 전화통화가 이뤄지지 않을 시 예약이 취소될 수 있습니다.
해설 진행 시 발생하는 안전사고에 대해서 도보관광 사무국과 서울문화관광해설사는 책임을 지지 않습니다.
미세먼지 비상저감조치 발령 및 기타 기상악화(폭염, 태풍, 폭우 등)로 인해 도보관광 운영이 어려운 경우 모든 예약은 일괄 취소됩니다. (관광일 전날 기준)
예약은 관광일 기준 최소 1주일 전까지 가능합니다.
덕수궁의 경우 복지카드를 지참한 관광객에 한하여 무료입장이 가능합니다.
※ 중증(1~3급) 동반인 포함 2명 무료
※ 경증(4~6급) 장애인 본인 1인만 무료
본 프로그램은 수화해설 중심으로 진행되며, 수화가 불가능한 경우 이용이 불가합니다.
희망하시는 날짜 및 코스에 활동가능한 해설사가 없는 경우 예약은 취소될 수 있습니다.
예약확인을 위해 도보관광 사무국(02-6925-0777)에서 확인 연락이 진행됩니다.
(최소 5일~한달 전)3회 이상 전화통화가 이뤄지지 않을 시 예약이 취소될 수 있습니다.
해설 진행 시 발생하는 안전사고에 대해서 도보관광 사무국과 서울문화관광해설사는 책임을 지지 않습니다.
미세먼지 비상저감조치 발령 및 기타 기상악화(폭염, 태풍, 폭우 등)로 인해 도보관광 운영이 어려운 경우 모든 예약은 일괄 취소됩니다. (관광일 전날 기준)
예약은 관광일 기준 최소 1주일 전까지 가능합니다.
본 코스는 보행약자(거동이 불편한 고령자, 장애인, 유모차 이용자 등)를 위한 코스입니다.
보호자를 동반하지 않을 시 이용이 불가능 합니다.※ 보행약자 1명당 보호자 최소 1인 이상 동반
※ 전동보장구(전동휠체어, 전동스쿠터 등) 사용자의 경우 보호자 1인당 보행약자 최대 4인까지 동반 가능
희망하시는 날짜 및 코스에 활동가능한 해설사가 없는 경우 예약은 취소될 수 있습니다.
예약확인을 위해 도보관광 사무국(02-6925-0777)에서 확인 연락이 진행됩니다.(최소 5일~한달 전)3회 이상 전화통화가 이뤄지지 않을 시 예약이 취소될 수 있습니다.
해설 진행 시 발생하는 안전사고에 대해서 도보관광 사무국과 서울문화관광해설사는 책임을 지지 않습니다.
미세먼지 비상저감조치 발령 및 기타 기상악화(폭염, 태풍, 폭우 등)로 인해 도보관광 운영이 어려운 경우 모든 예약은 일괄 취소됩니다. (관광일 전날 기준)
Reservations must be made at least 3 days prior to the tour date.
Individual: Up to 10 people
※ Gyeongbokgung/Changgyeonggung/Changdeokgung: 20 people (maximum)
Additional reservations are permitted for pre-existing reservations that do not exceed the limited number of the group by 5pm, one day prior to the tour date.
Other tourists may join your tour as long as it does not exceed the maximum number of the group.
Please be sure to select the date and time carefully as a tour guide is assigned immediately upon making a reservation.
Reservations for the following month are available from the 15th of the current month.
Masks are required for participation in all tour programs.
Please refrain from participating in any tour programs should you be experiencing any symptoms, including fever, coughing, congestion, muscle pain, stuffy nose, and/or sore throat.
Reservations for tourists under 14 years without an accompanying adult or guardian shall be canceled on site.
[As of one day prior to the tour date] All reservations shall be canceled in the event of emergency particulate matter reduction measures taken and/or inclement weather conditions (ex. excessive heat waves, typhoons, heavy rain, and more) that may impede Seoul Guided Walking Tour operations.
The Seoul Guided Walking Tour administration office and tour guide affiliates are not responsible for any accidents that happen to occur during the tour program.
If you are unable to go on a tour, please cancel the reservation at least 4 hours before the tour starts. If you cancel your reservation more than twice with less than 4 hours left, future reservations may be restricted.
Reservation shall be made at least 1 week before the tour day.
The course is for tourists with mobility problems (Senior, people with disability, stroller user).
You may not use the course without an assistant (or companion)
※ At least one assistant shall accompany a tourist with mobility problem
※ In case of electric assisting device users (electric wheelchair, electric scooter users), one assistant may accompany up to 4 tourists with mobility problem
Reservation may be canceled when a guide is unavailable on the desired date and course.
Seoul Guided Walking Tour Office (02-6925-0777) will contact you to confirm reservation.
(At least 5 days~1 month before tour day) Reservation may be canceled when Seoul Guided Walking Tour Office cannot reach you for more than 3 times.
Seoul Guided Walking Tour Office and Seoul culture and tourism guide are not liable for the safety accidents during the Seoul Guided Walking Tour.
All reservations are canceled when Seoul Guided Walking Tour is unavailable due to Particulate Matter Reduction Measure or other weather conditions (heat wave, typhoon, heavy rain). (As of the date before the tour day)
至少在观光当日前三天预约,方可预约成功。
个人预约:最多10名
*景福宫、昌庆宫、昌德宫:最多20名
在已登记的预约团体中,直接待不超过预约人数的团体,可在前一天17时前追加预约。
如果不超过每条路线的限定人数,可能会与其他预约者一同观光。
首尔徒步解说观光项目会在接受预约的同时分配解说员,请慎重预约。
如需预约下个月的观光解说,可在前一个月的15号以后预约。
为了预防新冠肺炎的扩散,参加徒步观光解说活动时必须佩戴口罩。
如有发热或呼吸道症状(发烧、咳嗽、痰液、肌肉痛、鼻塞、咽喉痛等),请避免参加解说活动。
未满14岁的儿童游客,如无监护人随行,则会在现场取消解说活动。
由于雾霾应急减排措施启动,或其他天气恶化(炎热、台风、暴雨等)导致徒步观光活动难以进行时,所有预约将一次性取消。(以观光当日前一天为基准)
对于解说活动中发生的安全事故, 首尔徒步解说旅游事务局和首尔文化观光解说公司不与负责。
以韩语为母语的韩国国民,不可申请外语解说。
若预约后不可避免地无法参加观光活动,请以观光时间为准至少4小时前取消预约。如果在观光时间前不足4小时的情况下取消预约两次以上的话,以后的预约可能会收到限制。
观光日基准最少1日前方可进行预约。
本线路是为了行动不便者(行动不便的高龄者、残疾人、婴儿车利用者等)的路线。
无辅助人员(或同行人)伴随时,不可利用。
※ 步行不便者1名至少需要1名以上的辅助人员陪同。
※ 电动辅助器具(电动轮椅、电动独轮车等)使用者时,每一位辅助人员最多可陪同 4名步行不便者。
希望观光的日期及线路上无解说员时,预约有可能被取消。
为了确认预约,徒步观光事务局(02-6925-0777)会致电进行确认。
(最少5日~一个月前) 3次以上无法连接时,预约将被取消。
进行解说时,对于有可能发生的安全事故,徒步观光事务局和首尔文化观光解说员概不负责。
因发布微尘紧急低减措施及其他气象恶化(暴热、台风、暴雨等),无法运营 徒步观光时,所有预约会批量取消。
(观光前日基准)
至少在觀光當日前三天預約, 方可預約成功。
個人預約: 最多10名
※ 景福宮、昌慶宮、昌德宮: 最多20名
在已登記的預約團體中, 直接待不超過預約人數的團體, 可在前一天17時前追加預約。
如果不超過每條路線的限定人數, 可能會與其他預約者一同觀光。
서首爾徒步解說觀光項目會在接受預約的同時分配解說員, 請慎重預約。
如需預約下個月的觀光解說, 可在前一個月的15號以後預約。
爲了預防新冠肺炎的擴散, 參加徒步觀光解說活動時必須佩戴口罩。
如有發熱或呼吸道症狀(發燒、咳嗽、痰液、肌肉痛、鼻塞、咽喉痛等)請避免參加解說活動。
未滿14歲的兒童遊客, 如無監護人隨行, 則會在現場取消解說活動。
由於霧霾應急減排措施啓動. 或其他天氣惡化(炎熱、颱風、暴雨等)導致徒步觀光活動難以進行時, 所有預約將一次性取消。 (以觀光當日前一天爲基準)
對於解說活動中發生的安全事故, 首爾徒步解說旅遊事務局和首爾文化觀光解說公司不與負責。
以韓語爲母語的韓國國民,不可申請外語解說。
若預約後不可避免地無法參加觀光活動, 請以觀光時間爲準至少4小時前取消預約。如果在觀光時間前不足4小時的情況下取消預約兩次以上的話, 以後的預約可能會收到限制。
觀光日基準最少1日前方可進行預約。
本線路是為了行動不便者(行動不便的高齡者、殘疾人、嬰兒車利用者等)的路線。
無輔助人員(或同行人)伴隨時,不可利用。
※ 步行不便者1名至少需要1名以上的輔助人員陪同。
※ 電動輔助器具(電動輪椅、電動獨輪車等)使用者時,每壹位輔助人員最多可陪同 4名步行不便者。
希望觀光的日期及線路上無解說員時,預約有可能被取消。
為了確認預約,徒步觀光事務局(02-6925-0777)會致電進行確認。
(最少5日~壹個月前) 3次以上無法連接時,預約將被取消。
進行解說時,對於有可能發生的安全事故,徒步觀光事務局和首爾文化觀光 解說員概不負責。
因發布微塵緊急低減措施及其他氣象惡化(暴熱、臺風、暴雨等),無法運營 徒步觀光時,所有預約會批量取消。 (觀光前日基準)