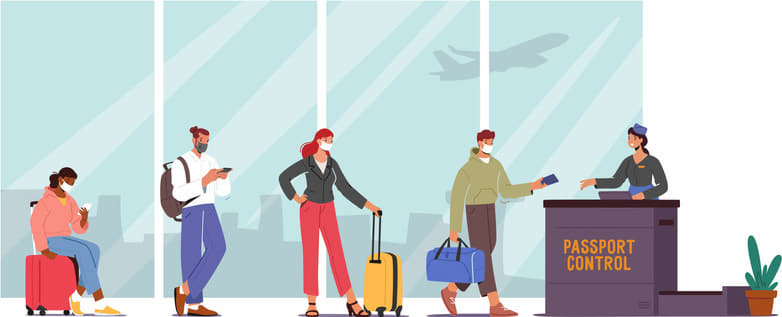 Quanrantine Guide for Inbound Travelers
Mandatory quarantine no longer required.
As of June 8, 2022, regardless of one's vaccination history or visa status, all in bound travelers to the Republic of Korea are now exempt from quarantine. (Only confirmed cases will be required to quarantine.)
Prior to Entry into theRepublic of Korea
As of 00:00 (KST), September 3, 2022, inboundtravelers are no longer required to submit negative COVID-19 test results foreither the PCR (polymerase chain reaction) or RAT (rapid antigen test) tests.
Following Entry in theRepublic of Korea (Quarantine Stage)
Inbound travelers receive a healthscreening, including quarantine inspection and body temperature check using thermalcameras, infrared digital ear thermometer, etc.
Q-Code System:Quarantine COVID-19 Defence
Using the online Q-Code System to enter quarantineinformation, followed by the issuance of a QR code, will allow inbound travelers to be provided with prompt quarantine service.