>
Business & Partners
>
Seoul Tourism Certification Program
>
Newsletter(Seoul Tour+)
>
Seoul Tour+ articles
Seoul Tour+
Experiencing Traditional Culture in Seoul
Published Date : Dec 24, 2019 / Edited Date : May 08, 2020
These days, it is not hard to spot people walking around Gwanghwamun Plaza wearing hanbok while the typical mouthwatering smell of bulgogi spreads through the concrete jungle surrounding the plaza. People enjoying traditional Korean liquors and foodssitting in small bars located in little alleyways give off cozy and homely vibes. An exquisite sight of traditional culture harmoniously permeating one of the most modern cities in the country. This is a unique sight that you can only experience in Seoul.
So, what do you think about experiencing traditional Korean culture up close? You can make bibimbap and kimchi yourself. If you are familiar with soju and makgeolli, you can explore the world of traditional liquors in more depth. You can also learn more about traditional Korean foods directly from a master, who prides herself as the best in Korea. Here we introduce pleasantly surprising charms of Seoul. Experience Korea's traditional culture in the most modern city in Korea, Seoul.

Korea House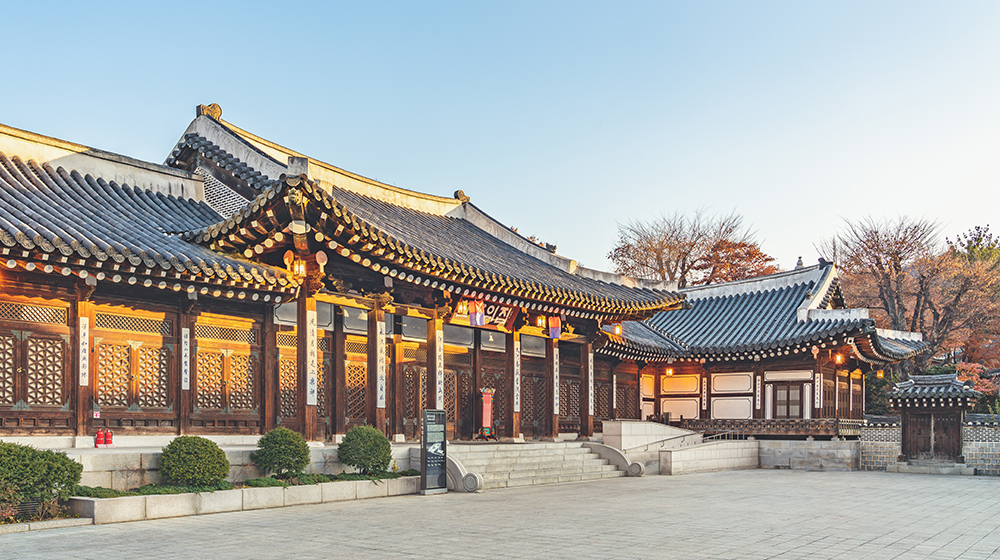 Korea House is a traditional culture experience center established in the private house of Park Paengnyeon, a civil officer during the early days of the Joseon Dynasty. After the foundation of the Republic of Korea, it was used as a guest house forVIPs from abroad. In the 1980s, it was renovated to become a place where visitors can experience traditional Korean culture, which continues to the present day. The five blocks of hanok were designed after Jagyeongjeon Chamber in Gyeongbokgung Palaceby the master architect Shin Eung-soo, who is registered as Important Intangible Cultural Asset No. 74.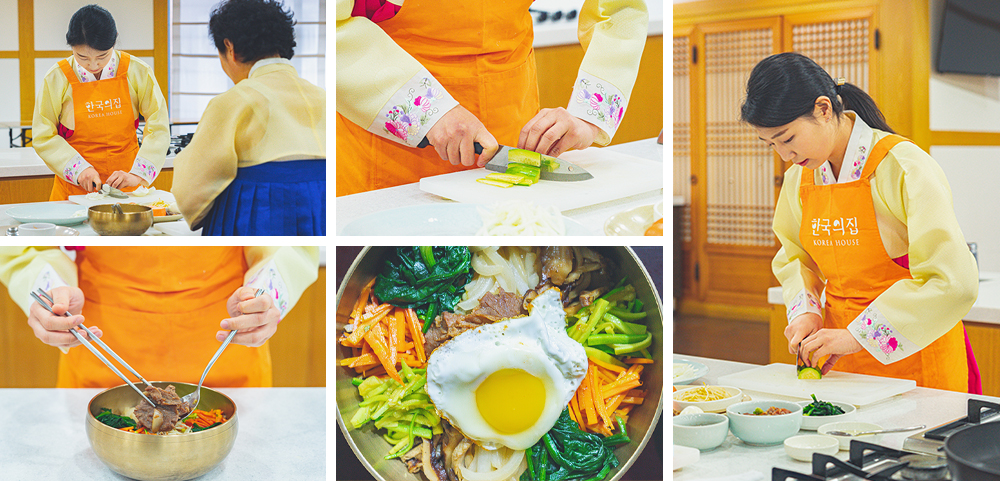 Korea House also offers a range of traditional cultural programs. The basics include cooking classes where you can make traditional Korean dishes such as bibimbap, kimchi, and tteok, and Korean traditional clothing experience programs where you can try on hanbok. The Royal Korean Tabel d'hote program where Korean royal cuisine experts tell various stories related to food, including traditional recipes, is a representative program featured at Korea House. Recently, Korea House has launched a new package deal called, Han Style, which offers the Royal Korean Tabel d'hote program together with the hanbok experience program.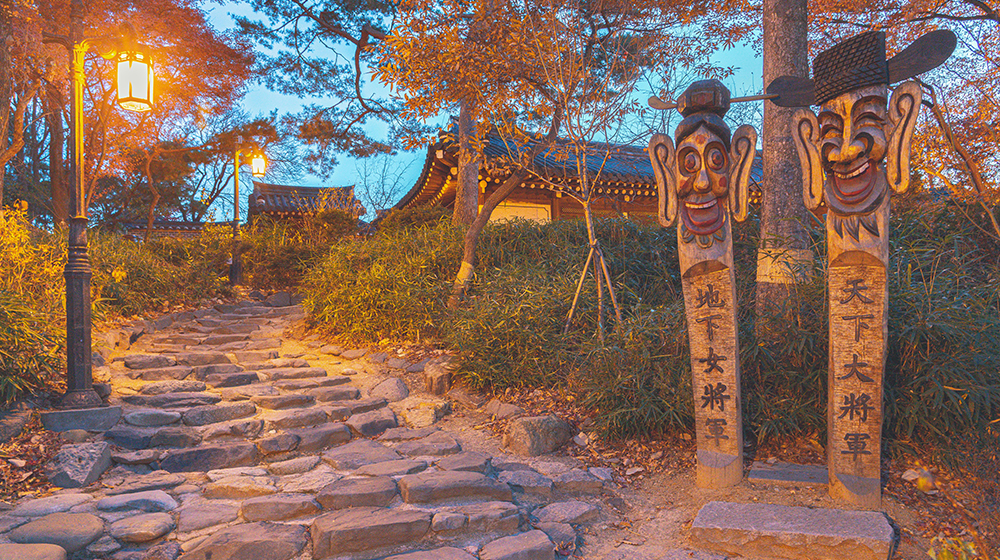 There is also a program where you can learn traditional Korean dance, which highlights the beautiful lines and curves of the body, as well as traditional musical instruments such as geomungo, gayageum, and janggu. If you are not yet done with the day after participating in all these experience programs, don't forget you can also go and watch the traditional performances held in Folk Theater at Korea House. In the theater, you can see performances of high standards every evening. The performances include commentaries available in various languages including English to help the audience enjoy and appreciate the performances even more. Visiting a Korean restaurant that serves the royal Korean tabel d'hote is also a good way of enjoying Korea House.

Korean Food Masters' Center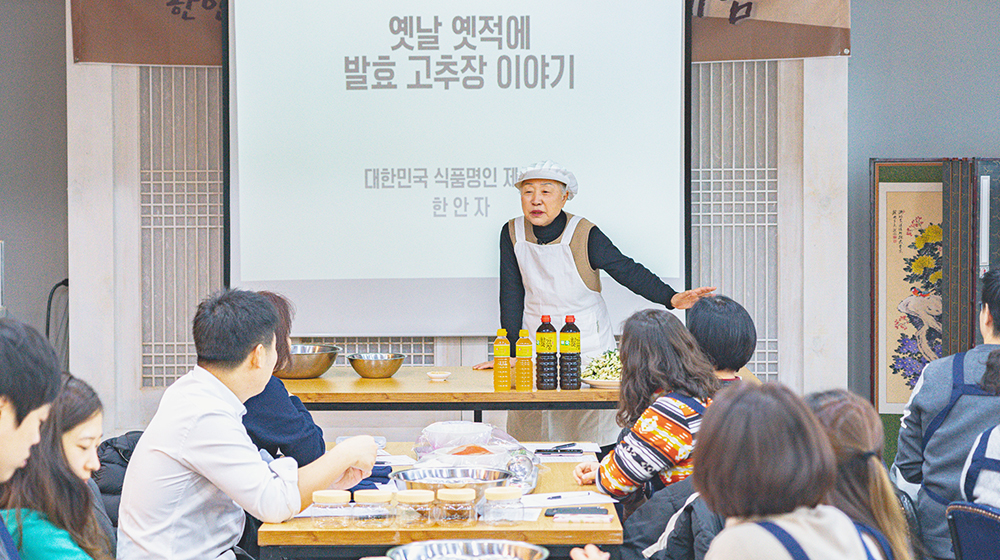 Do you want to get a real taste of traditional Korean food culture? Look no further than Korean Food Masters Center. Here, you can participate in interactive programs where Korean Food Masters appointed by the Ministry of Agriculture, Food and Rural Affairs share their secret recipes and tips. For your information, there are only 79 Korean Food Masters in Korea (as of January 2020). The Korean Food Masters program, where master chefs with the highest level of prestige in individual fields of Korean traditional cuisine give intimate cooking lessons, are very popular and fill up very quickly.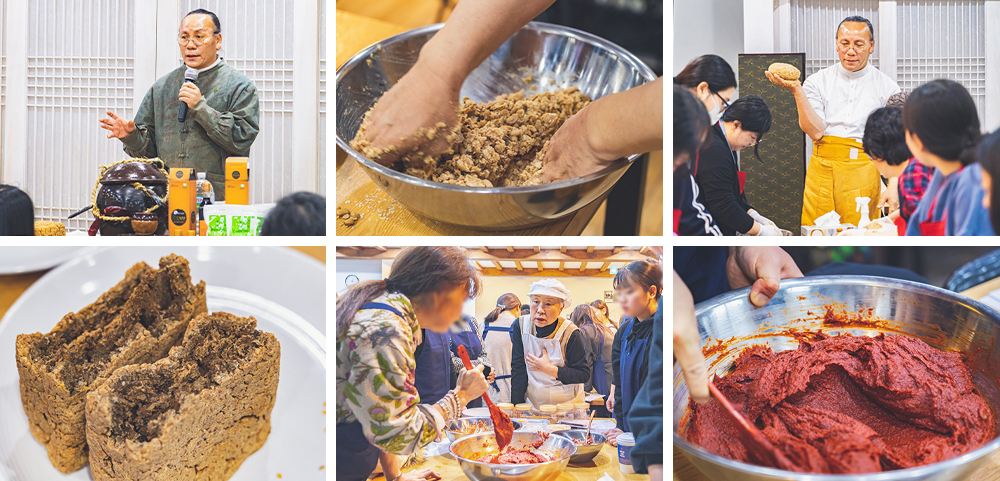 In the Korean Food Masters program, you will have an opportunity to see glimpses into Korean Food Masters' wisdom related to traditional Korean food culture, which are relayed through Korean culture over the generations. The Korean Food Masters not only share stories of the tradition they are preserving, but also their unique cooking methods used to make traditional Korean foods. This is arguably the most unique experience that you cannot find anywhere else in Korea.

If your schedule unfortunately does not allow a meeting with Korean Food Masters, you can participate in cooking programs that are available on weekdays. Cooking classes where you can cook relatively simple traditional Korean foods are options always available for you. In addition, you can try foods and drinks made by the Korean Food Masters across 20 different food categories designated by the national authorities for free in the exhibition and sales spaces. In particular, sommeliers specializing in traditional Korean liquors are permanently stationed in the exhibition and sales spaces, so you can receive recommendations for your personal taste and style. If you want to relax and spend some time with a cup of tea and refreshments, go to a cafe where you can order a range of traditional Korean teas and desserts.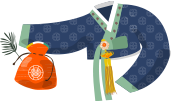 K-Style Hub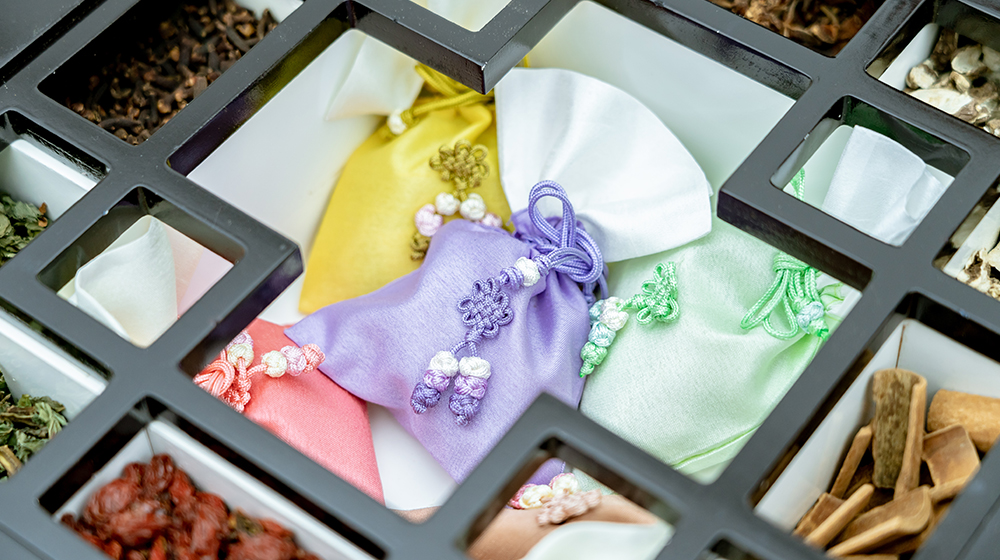 K-Style Hub located next to Cheonggyecheon Stream is a Korean tourism information center operated by Korea Tourism Organization (KTO). In K-Style Hub, which includes four stories from the 2nd floor to the 5th floor of the building, visitors can access a range of tourist information for Korea as well as interactive programs that transcend the traditional and modern aspects of Korea.

In the tourist information center located on the 2nd floor, a range of tourist information for destinations in Korea including Seoul is available. Staff who can offer information services in foreign languages are permanently stationed in the center. Meanwhile,the medical tourism information booth prepared in one corner of the center offers a tea therapy program for foreign visitors and tourists. Staff does a light check on the physical conditions of the visitors through a few questions, and offers warm tea made with Korea medicinal herbs. Visitors can also take away different kinds of Korean medicinal herb that best suit their physical constitution and health conditions in a bag.

Korean Food Culture Hall, located on the 3rd and 4th floors of the building, has a structure inspired by the interior design of hanok. Here, seasonal customs that are practiced according to the 24 seasonal divisions are introduced as well as foods that were enjoyed by the Korean ancestors in each season. Visitors can listen to detailed explanations of how Korea's climate conditions and native agricultural environments have met the science of fermentation to create dishes that form a harmony. Korean food cooking classes that are available for minimum of 6 people are quite popular as well.

The 5th floor is Regional Tourism Experience Hall. In each quarter, the space is used for a relay of handicraft classes that contain unique colors of regional areas in Korea. What makes the classes attractive is that they utilize traditionally materials and handicraft methods and add a modern sense. The program is loved by many people as program participants can use their own creativity to make unique handicraft products of their own. On the same floor, a hanbok experience program, where visitors can try on traditional Korean clothing, is available throughout the year. What do you think about taking a photo of yourself wearing hanbok to commemorate the trip to Seoul?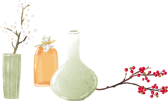 Samhae Soju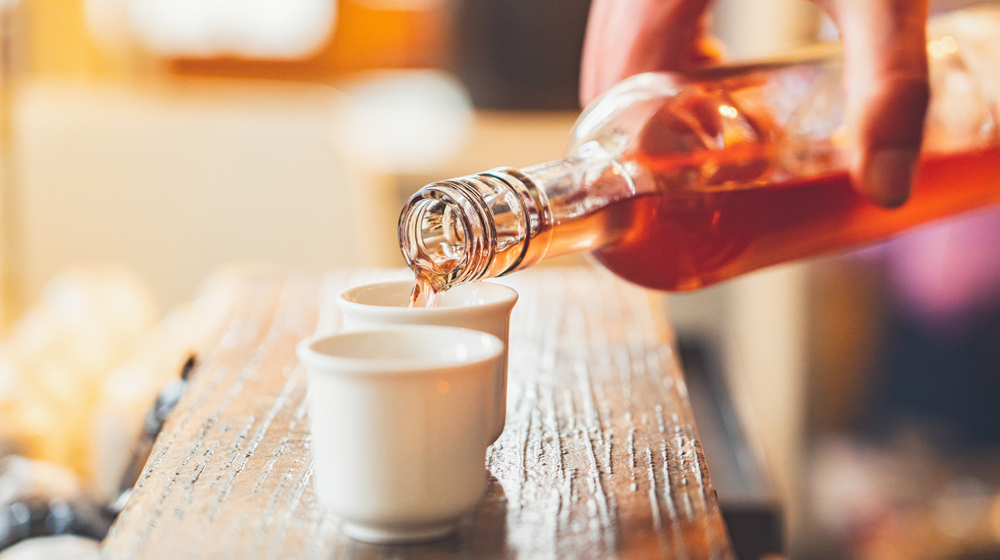 There was one liquor that was particularly popular among the noblemen during the Joseon Era. It is said it took 108 days to make one barrel of this liquor. Imagine all the effort and energy poured into making it. Obviously the liquor tasted exceptionally good. After long years, many different types of liquors have disappeared. But, thankfully, this liquor has survived. The traditional method of brewing the liquor has been passed down through the generations. It still continues its legacy of being the traditional liquor that represents Seoul. This is the story of Samhaeju, Seoul Intangible Cultural Asset No. 8.
Even today, Samhaeju is continuing its tradition in the area of Bukchon. Samhae Soju, which is run by Master Kim Taek-sang (Korean Food Master No. 69), who succeeds the tradition of Samhaeju, is always open to anyone who is interested in Korean traditional liquors. Samhae Soju offers a sampling program where visitors can try a range of traditional liquors made by Master Kim Taek-sang.

Starting off with makgeolli, then samhaeju, which is a type of cheongju (refined rice wine), and samhae soju, which is made by distilling samhaeju again, the program offers 10 different types of liquor including ihwaju which is drunk using a spoon, and samhaeguiju , which is only introduced in special sampling programs. Depending on factors such as the brewing method, ingredients, degrees of fermentation, and maturation, each liquor has a different flavor and fragrance. It is quite a fun experience to compare different types of liquor and share opinions. This is rather a unique experience. The exciting stories of samhaeju shared along with the liquor make one lose track of the time. If you are a lover of fine liquor, do not forget samhaeju in your trip to Seoul.

Museum Kimchikan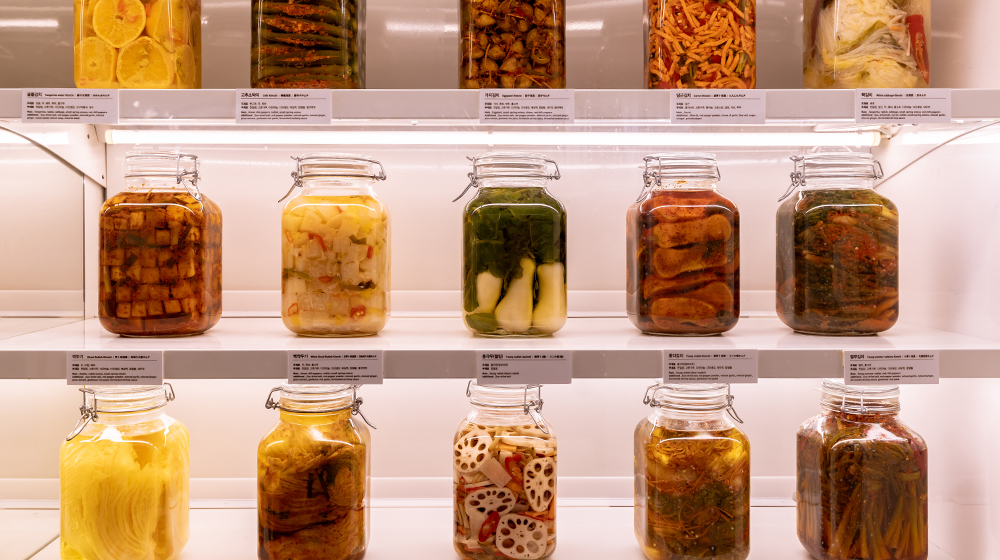 Museum Kimchigan is a place where you can listen to almost every story about kimchi. Created with the title of the first kimchi museum in Korea in 1986, the museum introduces various aspects of Korean food culture in the lens of kimchi as well as the history of kimchi. An exhibition that offers information on the detailed nutritional value and taste of kimchi is also available. This is a must-visit for anyone interested in kimchi.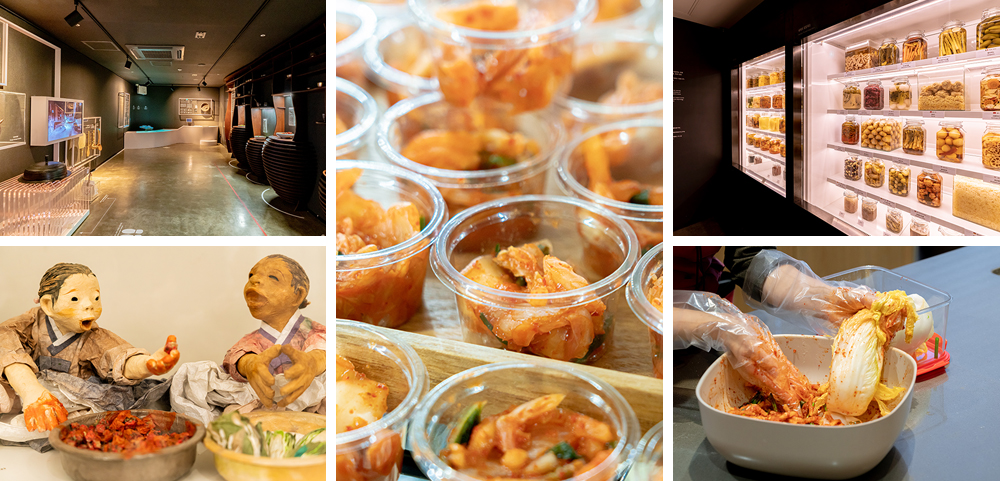 Museum Kimchikan also offers kimchi making programs where visitors can make their own kimchi. With the main themes of whole-cabbage kimchi and baekkimchi (white kimchi), specialized instructors give step-by-step instructions on how to make kimchi. This program will give you a chance to see what kinds of ingredients and methods are used to make kimchi that you have only enjoyed and tasted so far. The program also gives you useful information such as how to best store kimchi, and so on. After the program, you can take the kimchi home with you, that you have just made. The instructors also give you free recipe papers so that you can make kimchi at home.
예약 전 안내사항
예약은 관광일 기준 최소 3일 전까지 가능합니다.
기존 등록된 예약 중 그룹별 정원을 초과하지 않는 예약에 한하여 1일 전 17시까지 추가예약 가능합니다.
최소 출발 인원은 3인부터 입니다. 관광일 2일 전 17시까지 누적예약인원이 3인 미만일 경우 예약은 자동 취소되며, 출발 및 취소 여부는 문자와 메일로 안내드립니다.
다음달 예약은 전달 15일 이후부터 가능합니다.
주말 및 공휴일, 봄 가을 성수기에는 예약이 조기 마감될 수 있습니다.
해설 진행 시 발생하는 안전사고에 대해서 도보관광 사무국과 서울문화관광해설사는 책임을 지지 않습니다.
보호자가 동반하지 않는 만 14세 미만의 하동 관광객의 경우 현장에서 취소됩니다.
미세먼지 비상저감조치 발령 및 기타 기상악화(폭염, 태풍, 폭우 등)로 인해 도보관광 운영이 어려운 경우 모든 예약은 일괄 취소됩니다. (관광일 전날 기준)
예약 전 안내사항
예약은 관광일 기준 최대 6개월 전부터 최소 5일 전 까지 신청 가능합니다.
희망하시는 날짜 및 코스에 활동가능한 해설사가 없는 경우 예약은 취소될 수 있습니다.
특히 주말 및 공휴일, 봄(4~5월) 가을(9~11월) 성수기에는 예약이 조기마감 되오니 이 점 유의하여 주시기 바랍니다.
예약확인을 위해 도보관광 사무국(02-6025-0777)에서 확인 연락이 진행됩니다.
(최소 5일~한달 전)3회 이상 전화통화가 이뤄지지 않을 시 예약이 취소될 수 있습니다.
경복궁, 창덕궁, 창경궁, 덕수궁 35인 이상 관람 시, 해당 궁궐 사이트에서 15일 전 단체 입장신청이 필요합니다. (2014.1.1.부터 시행)
해설 진행 시 발생하는 안전사고에 대해서 도보관광 사무국과 서울문화관광해설사는 책임을 지지 않습니다.
보호자가 동반하지 않는 만 14세 미만의 하동 관광객의 경우 현장에서 취소됩니다.
미세먼지 비상저감조치 발령 및 기타 기상악화(폭염, 태풍, 폭우 등)로 인해 도보관광 운영이 어려운 경우 모든 예약은 일괄 취소됩니다. (관광일 전날 기준)
예약 전 안내사항
예약은 관광일 기준 최소 1주일 전까지 가능합니다.
덕수궁의 경우 복지카드를 지참한 관광객에 한하여 무료입장이 가능합니다.
※ 중증(1~3급) 동반인 포함 2명 무료※ 경증(4~6급) 장애인 본인 1인만 무료
보호자 또는 보조자가 동반하지 않을 경우 이용이 불가능 합니다.※ 별도의 보조자가 없는 경우 사무국으로 문의 바랍니다. (02-6025-0777)
희망하시는 날짜 및 코스에 활동가능한 해설사가 없는 경우 예약은 취소될 수 있습니다.
예약확인을 위해 도보관광 사무국(02-6025-0777)에서 확인 연락이 진행됩니다.(최소 5일~한달 전)3회 이상 전화통화가 이뤄지지 않을 시 예약이 취소될 수 있습니다.
해설 진행 시 발생하는 안전사고에 대해서 도보관광 사무국과 서울문화관광해설사는 책임을 지지 않습니다.
미세먼지 비상저감조치 발령 및 기타 기상악화(폭염, 태풍, 폭우 등)로 인해 도보관광 운영이 어려운 경우 모든 예약은 일괄 취소됩니다. (관광일 전날 기준)
예약 전 안내사항
예약은 관광일 기준 최소 1주일 전까지 가능합니다.
덕수궁의 경우 복지카드를 지참한 관광객에 한하여 무료입장이 가능합니다.
※ 중증(1~3급) 동반인 포함 2명 무료
※ 경증(4~6급) 장애인 본인 1인만 무료
본 프로그램은 수화해설 중심으로 진행되며, 수화가 불가능한 경우 이용이 불가합니다.
희망하시는 날짜 및 코스에 활동가능한 해설사가 없는 경우 예약은 취소될 수 있습니다.
예약확인을 위해 도보관광 사무국(02-6025-0777)에서 확인 연락이 진행됩니다.
(최소 5일~한달 전)3회 이상 전화통화가 이뤄지지 않을 시 예약이 취소될 수 있습니다.
해설 진행 시 발생하는 안전사고에 대해서 도보관광 사무국과 서울문화관광해설사는 책임을 지지 않습니다.
미세먼지 비상저감조치 발령 및 기타 기상악화(폭염, 태풍, 폭우 등)로 인해 도보관광 운영이 어려운 경우 모든 예약은 일괄 취소됩니다. (관광일 전날 기준)
예약 전 안내사항
예약은 관광일 기준 최소 1주일 전까지 가능합니다.
본 코스는 보행약자(거동이 불편한 고령자, 장애인, 유모차 이용자 등)를 위한 코스입니다.
보호자를 동반하지 않을 시 이용이 불가능 합니다.※ 보행약자 1명당 보호자 최소 1인 이상 동반
※ 전동보장구(전동휠체어, 전동스쿠터 등) 사용자의 경우 보호자 1인당 보행약자 최대 4인까지 동반 가능
희망하시는 날짜 및 코스에 활동가능한 해설사가 없는 경우 예약은 취소될 수 있습니다.
예약확인을 위해 도보관광 사무국(02-6025-0777)에서 확인 연락이 진행됩니다.(최소 5일~한달 전)3회 이상 전화통화가 이뤄지지 않을 시 예약이 취소될 수 있습니다.
해설 진행 시 발생하는 안전사고에 대해서 도보관광 사무국과 서울문화관광해설사는 책임을 지지 않습니다.
미세먼지 비상저감조치 발령 및 기타 기상악화(폭염, 태풍, 폭우 등)로 인해 도보관광 운영이 어려운 경우 모든 예약은 일괄 취소됩니다. (관광일 전날 기준)
Read before Reservation
Reservation shall be made at least 3 days before the tour day.
Reservation for the next month is available after 15th of the previous month.
Reservation may be closed early during weekend, holiday, and peak season in spring and fall.
Seoul Guided Walking Tour Office and Seoul culture and tourism guide are not liable for the safety accidents during the Seoul Guided Walking Tour.
Reservation for unaccompanied tourist under 14 will be canceled on site.
All reservations are canceled when Seoul Guided Walking Tour is unavailable due to Particulate Matter Reduction Measure or other weather conditions (heat wave, typhoon, heavy rain). (As of the date before the tour day)
Read before Reservation
Reservation shall be made at least 1 week before the tour day.
The course is for tourists with mobility problems (Senior, people with disability, stroller user).
You may not use the course without an assistant (or companion)
※ At least one assistant shall accompany a tourist with mobility problem
※ In case of electric assisting device users (electric wheelchair, electric scooter users), one assistant may accompany up to 4 tourists with mobility problem
Reservation may be canceled when a guide is unavailable on the desired date and course.
Seoul Guided Walking Tour Office (02-6025-0777) will contact you to confirm reservation.
(At least 5 days~1 month before tour day) Reservation may be canceled when Seoul Guided Walking Tour Office cannot reach you for more than 3 times.
Seoul Guided Walking Tour Office and Seoul culture and tourism guide are not liable for the safety accidents during the Seoul Guided Walking Tour.
All reservations are canceled when Seoul Guided Walking Tour is unavailable due to Particulate Matter Reduction Measure or other weather conditions (heat wave, typhoon, heavy rain). (As of the date before the tour day)
预约前说明事项
观光日基准最少3日前方可进行预约。
下个月的预约可从前月15日开始。
周末及公休日、春秋旺季的预约可早期结束。
进行解说时,对于有可能发生的安全事故,徒步观光事务局和首尔文化观光
解说员概不负责。
未伴随保护者的未满14岁儿童游客,会在现场取消观光。
因发布微尘紧急低减措施及其他气象恶化(暴热、台风、暴雨等),无法运营 徒步观光时,所有预约会批量取消。
(观光前日基准)
预约前说明事项
观光日基准最少1日前方可进行预约。
本线路是为了行动不便者(行动不便的高龄者、残疾人、婴儿车利用者等)的路线。
无辅助人员(或同行人)伴随时,不可利用。
※ 步行不便者1名至少需要1名以上的辅助人员陪同。
※ 电动辅助器具(电动轮椅、电动独轮车等)使用者时,每一位辅助人员最多可陪同 4名步行不便者。
希望观光的日期及线路上无解说员时,预约有可能被取消。
为了确认预约,徒步观光事务局(02-6025-0777)会致电进行确认。
(最少5日~一个月前) 3次以上无法连接时,预约将被取消。
进行解说时,对于有可能发生的安全事故,徒步观光事务局和首尔文化观光解说员概不负责。
因发布微尘紧急低减措施及其他气象恶化(暴热、台风、暴雨等),无法运营 徒步观光时,所有预约会批量取消。
(观光前日基准)
預約前說明事項
觀光日基準最少3日前方可進行預約。
下個月的預約可從前月15日開始。
周末及公休日、春秋旺季的預約可早期結束。
希望观光的日期及线路上无解说员时,预约有可能被取消。
進行解說時,對於有可能發生的安全事故,徒步觀光事務局和首爾文化觀光解說員概不負責。
未伴隨保護者的未滿14歲兒童遊客,會在現場取消觀光。
因發布微塵緊急低減措施及其他氣象惡化(暴熱、臺風、暴雨等),無法運營 徒步觀光時,所有預約會批量取消。(觀光前日基準)
預約前說明事項
觀光日基準最少1日前方可進行預約。
本線路是為了行動不便者(行動不便的高齡者、殘疾人、嬰兒車利用者等)的路線。
無輔助人員(或同行人)伴隨時,不可利用。
※ 步行不便者1名至少需要1名以上的輔助人員陪同。
※ 電動輔助器具(電動輪椅、電動獨輪車等)使用者時,每壹位輔助人員最多可陪同 4名步行不便者。
希望觀光的日期及線路上無解說員時,預約有可能被取消。
為了確認預約,徒步觀光事務局(02-6025-0777)會致電進行確認。
(最少5日~壹個月前) 3次以上無法連接時,預約將被取消。
進行解說時,對於有可能發生的安全事故,徒步觀光事務局和首爾文化觀光 解說員概不負責。
因發布微塵緊急低減措施及其他氣象惡化(暴熱、臺風、暴雨等),無法運營 徒步觀光時,所有預約會批量取消。 (觀光前日基準)