Tourism Start-ups' New Projects 2016
>
Business & Partners
>
Seoul Tourism Startups
>
Tourism Start-ups' New Projects 2016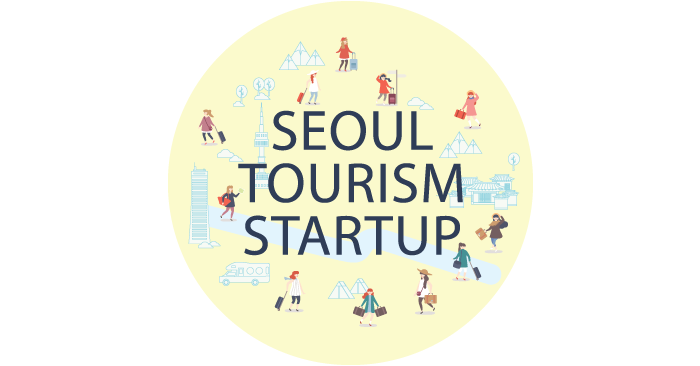 [Tourism Start-ups' New Projects 2016]
Novel Tourism Services that Reduce Inconvenience and Increase Fun
The question that determines a good trip is surprisingly simple: Was it fun or not? Unexpected sights, irresistible food, the little conveniences—such are the factors of a good trip. Here are some novel services to help travelers enjoy a more convenientand memorable stay in Seoul.
Services Developed for Travelers' Needs
The Seoul Metropolitan Government decided to help independent travelers get the most out of their time in Seoul by supporting the development of IT-based services that diminish inconveniences and ease the trial-and-error process. A total 13 serviceswere selected via the 2016 Seoul Tourism Startup Contest. At the final open audition, a panel of Seoul residents, international students and startup experts evaluated companies to see which provided useful and fun services that catered to travelers'needs. All services are expected to be released within this year and will help visitors enjoy a more satisfying travel experience. Some services are already on the market.

More convenient access to tastier eats around Seoul
TNDN
Intent on bringing Korean food to the world, TNDN offers complimentary menus to a variety of restaurants in multiple languages, an effort that won them the contest's grand prize. Users simply scan a QR at their restaurant of choice to access a menu intheir native language. Additional information about the restaurant, prices and customer reviews are also presented in an easy-to-use format. To order, users just scan the QR code next to a menu item, and they can even pay using this simple method. Theycan also
ㆍtype of service:

ㆍlanguage:

ㆍinfo: TNDN 070-8670-9409,tndn@tndn.net,www.tndn.net

From Transit to Site in One Swoop
Discover Seoul Pass


New York Pass for the Big Apple; Discover Seoul Pass for the Korean capital—that's smart traveling. Developed by Travolution in coordination with the Seoul Metropolitan Government and the Seoul Tourism Organization, the Discover Seoul Pass won the topprize during final auditions. It is a combination of a transit card and all-access pass to major sites that can be charged as you go. It was released last July and is currently on the market. The first of its kind, the all-access pass grants users unlimitedadmission to 16 major sites, including Gyeongbokgung Palace, Changdeokgung Palace, Leeum Samsung Museum of Art and N Seoul Tower, meaning users can do more for less. Site location and information is available on the service's app and website, and userscan keep track of the sites they've visited as they go.
ㆍtype of service:

ㆍlanguages:



ㆍapp download:
iOS
Android
ㆍinfo: Travolution +82-2-120-9(다산콜),discoverseoul@seoulwelcome.com,www.discoverseoulpass.com

Local Living and Everyday Culture
Local Experience Pass


The Local Experience Pass is an app that conveniently connects users to local cultural festivals, street performances, exhibitions, flea markets and other small-scale cultural events. Users can immerse themselves in the unique atmosphere of areas likeHannam-dong, Yeonhui-dong, Seochon and Itaewon. Content will provide information on an array of local exhibitions, performances and workshops that are sure to fit a variety of preferences. Users simply download the app, which they can use to access eventinformation, check ticket prices and even purchase admission passes. The system uses Alipay, making payment simple, and all mobile tickets are valid on site.
ㆍtype of service:

ㆍlanguage:


ㆍinfo: urbanplay 070-7619-7337,contact@urbanplay.co.kr,urbanplay.or.kr

Safe Baggage Transport from Airport to Hotel
SAFEX


Travelers can now enjoy Seoul without the worries and inconveniences of luggage. Developed by itrip, SAFEX sends a shuttle to retrieve the traveler's luggage and transports it to their location of choice. Travelers can send their luggage to their accommodationsdirectly from the airport, allowing them to begin touring immediately. They can also shop without having to worry about hauling their luggage around. On the day of departure, they no longer have to go back to the hotel to retrieve their luggage, allowingmore time to make the most of their trip. With the app, users can reserve and request a shuttle no matter where they are, be it Incheon International Airport, Seoul Station or a city hotel.
ㆍtype of service:

ㆍlanguage:



ㆍinfo: itrip +82-2-752-0211,e-itrip@hotmail.com,http://www.e-itrip.com

Real Seoul Food with Real Locals
Seoulites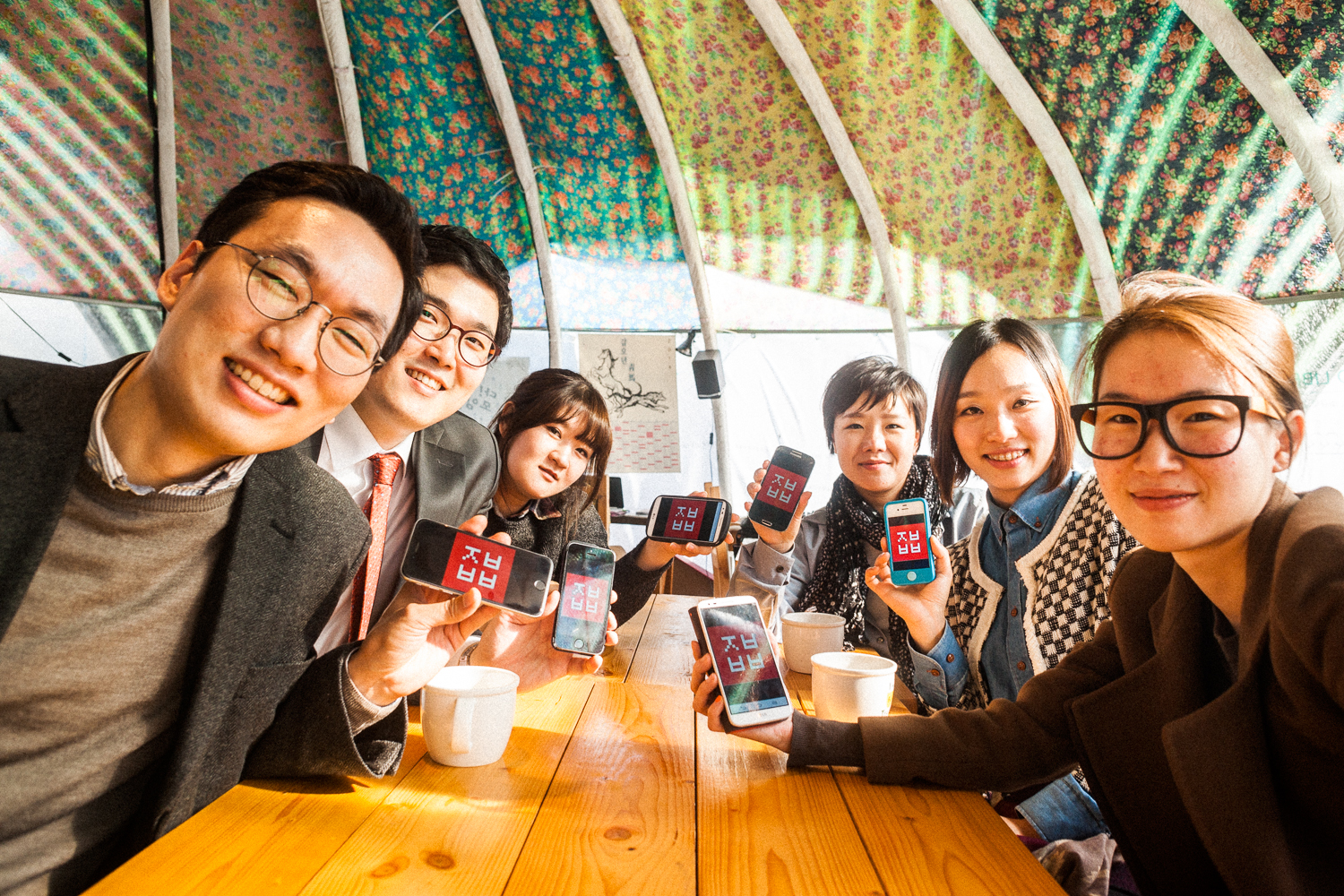 Developed by Jipbap, Seoulites is a social dining program developed from the belief that food is the best cultural channel for connecting people. Rather than touring the typical sites, users can meet and dine with real locals to see how they actuallylive. Attend a house party with home-cooked food from the host, social gatherings at the hottest eateries shown on TV or have a few drinks with ordinary people after they get off work. This app connects travelers to locals through a variety of gatherings,offering a taste of true Seoul food.
ㆍtype of service:

ㆍlanguage:


ㆍinfo: Zipbob 070-4109-1130,help@zipbob.net,www.zipbob.net

A vivid guide to Seoul exploration from the locals
How to Seoul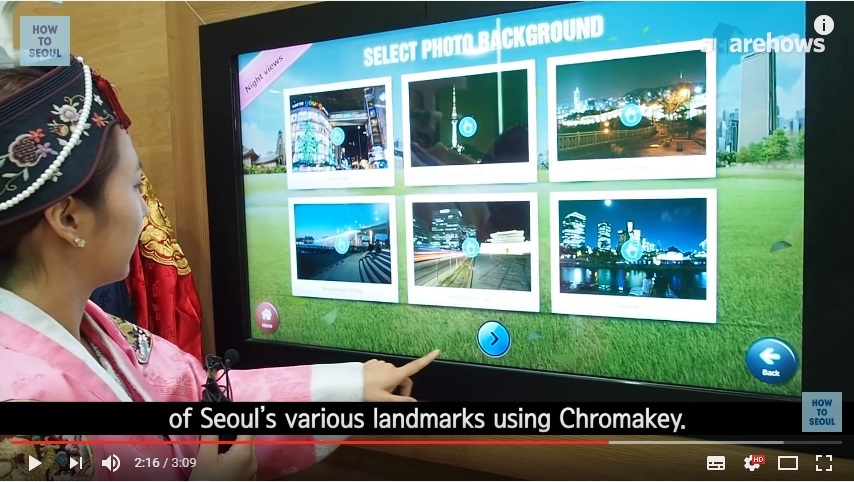 When planning a trip, where can you get the latest and most accurate information? How to Seoul gives users access to the inside scoop provided by locals, featuring Facebook and YouTube videos with meaningful and practical travel advice from real Seoulites.For example, a place where you can try on hanbok for free, or campsites popular among Korean women, and a plethora of other exciting details—all available in concise videos offered with English or Mandarin subtitles.
ㆍtype of service:

ㆍlanguages:


ㆍgo to:

ㆍinfo: dobbit +82-2-2275-2204,info@sharehows.com,www.facebook.com/HowtoSeoul

Experience the World of K-Beauty with Mobile Vouchers
Beauty Road


Beauty Road is a service that will offer travelers fun and easy ways to experience Seoul's latest beauty trends. The service's beauty pass uses a Wi-Fi widget to offer vouchers for trials and products organized by category: hair shops, makeup artists,spas, nail shops and more. Users can conveniently select from a broad selection of areas, from Myeong-dong and Apgujeong to Ewha Women's University and Cheongdam-dong. A neat system of smartphone stamps makes payment convenient and fun. Beauty Road'swidget service is a must for Chinese travelers.
ㆍtype of service:

ㆍlanguages:

ㆍinfo: 12cm 070-7018-9433,service@12cm.co.kr,www.12cm.co.kr

The Hottest Local Eateries in the Palm of Your Hand
Multilingual Mobile Menus


With Red Table's multilingual mobile menus, there's no need to worry about ordering in restaurants or being ripped off. Using a big-data program that collects and analyzes information from local blogs and social media posts, Red Table users can not onlybrowse local menus in their native language but read detailed reviews posted by local foodies. To order, simply click on the desired item on your mobile menu. Then go to the restaurant, scan their QR code with your smartphone, and you'll see menus inmultiple languages—the ultimate in convenience.
ㆍtype of service:

ㆍlanguages:


ㆍinfo: Red Table +82-31-5171-5670,contact@redtable.global,www.redtable.global

A Local's Guide to Seoul Shopping
Taodien


Taodien was developed to offer a whole new shopping experience, offering information in Mandarin on shops, the best routes to get there, product information and even updates on what's in stock. Compare prices for the same product in different stores,or even seek out smaller duty-free shops and spare yourself the normal throng of duty-free shoppers. Expected to be released soon, this service increases shopping convenience by eliminating the need to wait in long lines or take wasted trips due to emptyinventories.
ㆍtype of service:

ㆍlanguages:


ㆍinfo: Nua 070-8227-9158,westevil@nuua.net

Explore the City's Hidden Gems in Game Format
Seoul Marvel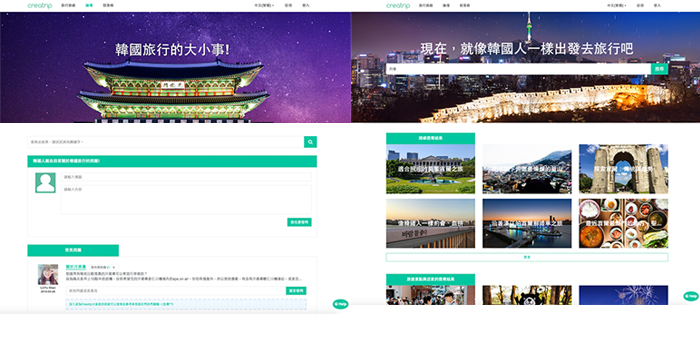 Creatrip has developed a service called Seoul Marvel, designed for travelers who are weary of the beaten path and seek unique trips and personalized memories. Most of Seoul's famous sites are located within the old city walls. With Seoul Marvel, however,users can explore the city's lesser-known gems in a captivating game format. Missions are individually tailored for travelers, who earn points by uploading selfies upon completing their assignment. Points can be exchanged for various rewards. Purchasingproducts at specified shops increases users' chances of completing their mission. Seoul Marvel is sure to convert everyday travel into a more exciting experience.
ㆍtype of service:

ㆍlanguages:


ㆍinfo: Creatrip 070-4327-1955,support@creatrip.net,www.creatrip.net

Tracking the K-Style of K-Pop Stars
Real Seoul Story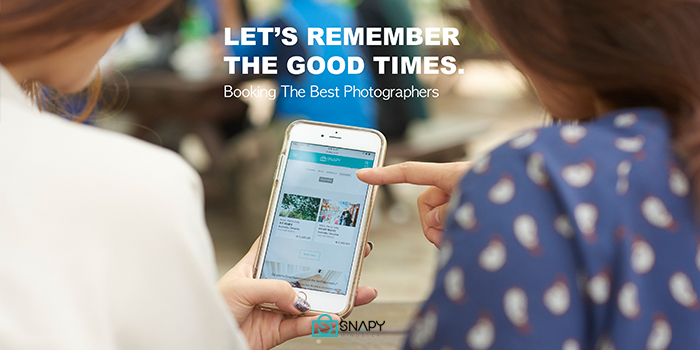 What do Seoul's women wear, and what kind of makeup do they use? This service offers introductions to Seoul's style trends, particularly those of top K-Pop stars, who are being spotlighted as icons in Asian fashion and beauty. Developed by Mind Steel,this local shopping program focuses on the styles of the hottest stars in Korean TV series and films, offering travelers the chance to purchase their clothing and experience their lifestyle. After choosing their desired style on the service's site andmaking a reservation, users are met by a Mandarin-speaking style guide who will accompany them on their shopping journey around Seoul. Get an alternative perspective on fashion, have photos taken more professionally, and discover a style that suits you.
ㆍtype of service:

ㆍlanguages:

ㆍinfo: Mind Steel +82-2-548-1006,help@snapy.co.kr



*The above information was compiled August 2016.