Tourism Start-ups' New Projects 2017
>
Business & Partners
>
Seoul Tourism Startups
>
Tourism Start-ups' New Projects 2017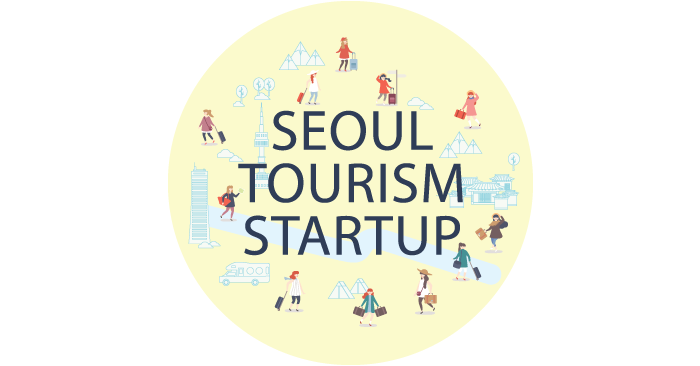 [Tourism Start-ups' New Projects 2017]
Enjoy it all in Seoul
To experience the real charms of Seoul, tucked in the corners of the city far from famous landmarks, a traveler must be equipped with detailed information and helpful guides. Here are a variety of services that will help any traveler or tourist enjoya visit to Seoul, from apps that break down language barriers to programs that give a chance to dive into the Korean wave.
Start-ups supported by the Seoul Metropolitan Government
The Seoul Metropolitan Government has collaborated with start-ups each year since 2016 to provide foreign visitors with a variety of IT-based tourism services as well as package tours focusing on local experiences and activities. The government has alsoinitiated the "Seoul-Tourism Startup Cooperation Project" to discover and develop new ideas from start-up companies. After selecting seven projects through a contest in March, the government worked with each start-up to provide support to bring theideas to fruition. Each of these projects is designed to create apps and mobile websites that provide travelers with convenient services focused on local experiences. As the seven start-up projects reach completion by the end of this year, the SeoulMetropolitan Government will present them to the public.

Translate signs instantly
Flitto
Stepping off the beaten tourist track, a traveler might run into difficulties surrounded by an unfamiliar language. And even where signs for tourists are posted, they are often written only in Korean and English. Flitto provides real-time translationfor written text as well as voices and images, based on collective intelligence data and artificial intelligence technologies. The app will offer real-time translation for 972 tourist guide signs throughout Seoul in ten languages (English, Chinese, Japanese,Indonesian, Thai, Malaysian, Vietnamese, Russian, French, and Spanish) through its collaboration with the Seoul Metropolitan Government. Later, Flitto plans to identify "Language Free Zones," where multilingual signage is insufficient to help internationalvisitors enjoy sightseeing more easily and conveniently.
ㆍPlatform:
(iOS/Android)

ㆍLanguage: 18 languages (







)
ㆍCompany: Flitto, 6th floor, 12, Samseong-ro 126-gil, Gangnam-gu, Seoul, Korea, 02-512-0142,help@flitto.com,www.flitto.com

Enjoy all the activities Seoul has to offer
Frip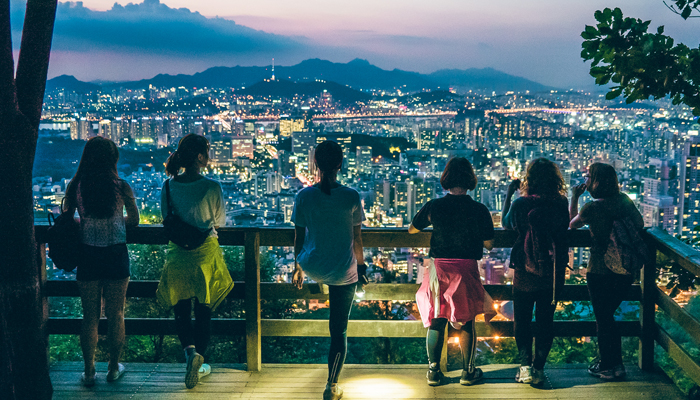 Where could a visitor find information to book a wind surfing experience on the Hangang River? Frip is a platform that connects travelers to hosts who provide exciting activities across the city. The company already offers Frientrip, a similar servicefor Korean customers, and is now launching Frip for foreign visitors as well. With support from the Seoul Metropolitan Government, the company hopes to launch the service by the end of this year. With Frip, users can discover and join outdoors, sports,cultural, and social activities. Whether on a night Kayak trek down the Hangang River, a history-packed hike up Inwangsan Mountain, or a live club tour through the youth hot spot Hongdae, travelers can experience Seoul in real, exciting ways. The companywill also offer educational programs and manage a system to evaluate and monitor the quality of hosts and activities, in addition to further developing social trip programs.
ㆍPlatform:

ㆍLanguage:


ㆍCompany: Frientrip 82-2-512-3662,contact@frientrip.com,www.frip.co.kr

Take a bite of everything on a tasty food tour
Gastro Tour Seoul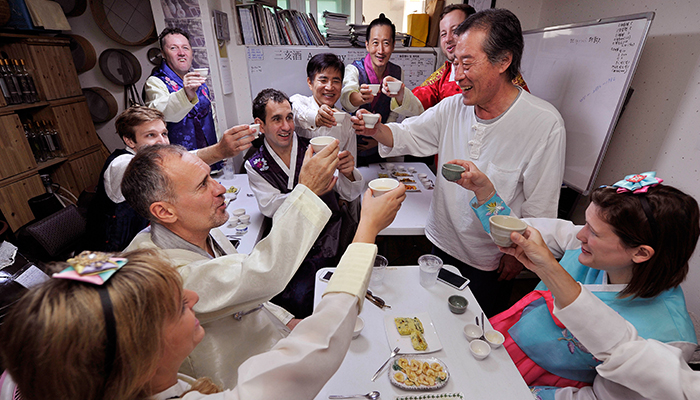 Experiencing local cuisine is a most essential element of any trip. Travelers who cherish the joy of a culinary experience often enjoy a local food tour. Gastro Tour Seoul, a company promoting the food culture of Seoul and Korea, runs a variety of in-depthfood tours focusing on Korean traditional liquors, salt, and cuisine of the Suwon and Incheon areas. Foodies can also enjoy the Junglim-dong course that explores the area around Seoullo 7017, the Namdaemun and Myeong-dong course, and the City Hall andGwanghwamun course, visiting famous local restaurants with food culture experts and tasting the most popular menu items together. Each course will also share the historical background of each area, telling the stories of the noodle street in NamdaemunMarket or of Bukchang-dong's 60 years of bibimbap. Food-loving tourists will be sure to enjoy these top-quality informative and tasty walking tours.
ㆍPlatform:

ㆍLanguage:


ㆍCompany: Gastro Tour Seoul,info@gastrotourseoul.com,www.gastrotourseoul.com

Take a virtual walk around Seoul
AlleysMap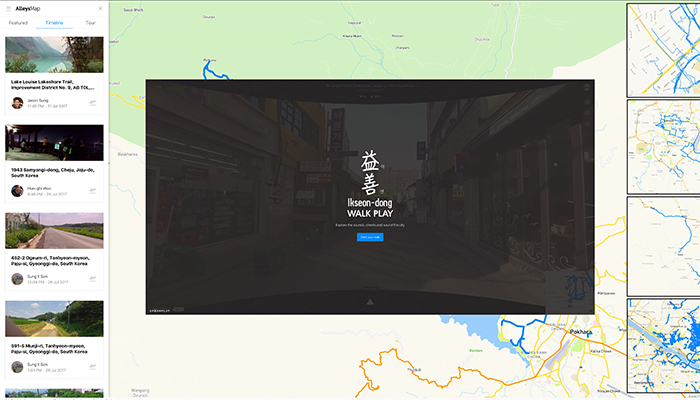 Taking a stroll through a new city can arouse novel feelings and profound inspirations. Visitors who want to get a head start on exploring Seoul are invited to try AlleysMap to take a virtual walk before their trip. Unlike other map services that providea street view from a car, AlleysMap uses footage based on a pedestrian's point of view. Wander through downtown areas or small alleys on a realistic virtual tour. A total of five walking courses are scheduled to be developed, including trips to Seoullo7017, a newly built elevated park, and the Ikseon-dong neighborhood in Jongno-gu, with alleyways full of old homes and Hanok. Introductions to each walking trail, transportation information, and useful tips on local shops and amenities will be includedto provide a helpful guide for an enjoyable walking experience.
ㆍPlatform:
(map.alleys.co)
(map.alleys.co)
ㆍLanguage:


ㆍCompany: Alleys Wonderlab Inc. +82-10-5095-0279,contact@alleys.co,www.alleys.com

Find the restaurants that locals love
MangoPlate
Mangoplate provides a search engine with reviews to find all the restaurants loved by Koreans. Many foreign travelers are already using the service to discover great places to eat, thanks to reviews and comments from local residents. Currently, the serviceis provided in English and Korean, but as the number of Chinese tourists to Seoul grows, especially those traveling independently, a Chinese version will be added soon. MangoPlate listings include basic information like opening hours, menus, prices,and addresses, along with users' reviews and photos that show each restaurant's quality and atmosphere. Use MangoPlate to guarantee a good meal anywhere in Seoul!
ㆍPlatform:

ㆍLanguage:


ㆍCompany: MangoPlate 82-2-565-5988,cs@mangoplate.com,www.mangoplate.com

Record a K-pop album and direct an original music video
King Studio
Among the various experience tours organized for K-pop fans, King Studio provides a special opportunity for fans to make precious memories that will last long after the trip. Tour participants can visit real studio locations where their favorite artistshave worked to record songs and make a digital album of their own. The studio welcomes foreign visitors and offers assistance in English, Japanese, and Chinese. Real-time inquiries and online booking are readily available on Line, WeChat, and Kakao Talk.Through collaboration with the Seoul Metropolitan Government, the studio also plans to provide a web-based service where users can even produce music video themselves. With King Studio, fans will get the ultimate K-pop experience as they record theirown album and make a music video with photos from their trip to Korea.
ㆍPlatform:

ㆍLanguage:


ㆍCompany: King Studio 82-2-6349-2429,global@kingstudio.co.kr,www.kingstudio.asia

Discover restaurants and tours for Muslims
YallaKOREA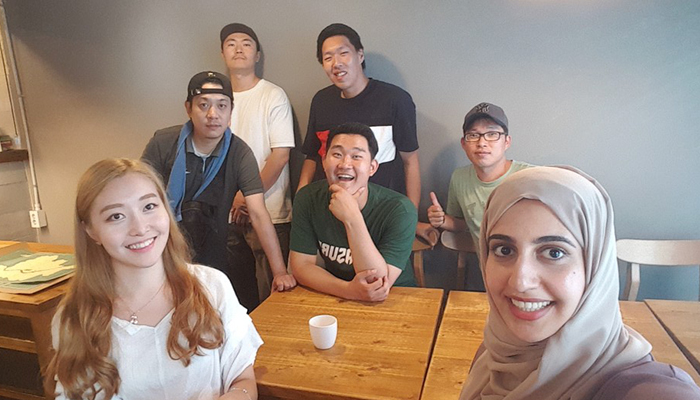 Muslim travelers often suffer from a lack of information regarding their religion, such as where to find halal food or a prayer room. YallaKorea's Halal Road is a video channel that introduces viewers to the best halal restaurants in Seoul. Muslim studentsliving in Korea team up with a Korean host to visit each restaurant and review the food and service. The channel pays special attention to smaller and newer restaurants, rather than those that are already well-known. The team plans to visit and reviewmore than twenty new restaurants. In addition to the restaurant reviews available on YouTube and Instagram, YallaKorea will also provide package tours to restaurants and prayer facilities. The company hopes to promote Halal tours and provide helpfulcontent with an understanding and awareness of Muslim culture.
ㆍPlatform:

ㆍLanguage:


ㆍCompany: YallaKOREA,https://www.instagram.com/yallakorea,https://www.youtube.com/c/yallakorea

The above information was compiled October 2017.