Why are we taking travel photos? Also, why are we leaving our marks where it is allowed? Maybe the reason for these actions is to left my presence to unknown people and to remember that I was here. G-Eins focuses on consumers' behavior of leaving their marks and decided to use these marks into tour content. A location-based SNS platform called the 'Footprints' is their outcome, and I couldn't help but wonder how my personal travel story and become a tour content for everyone.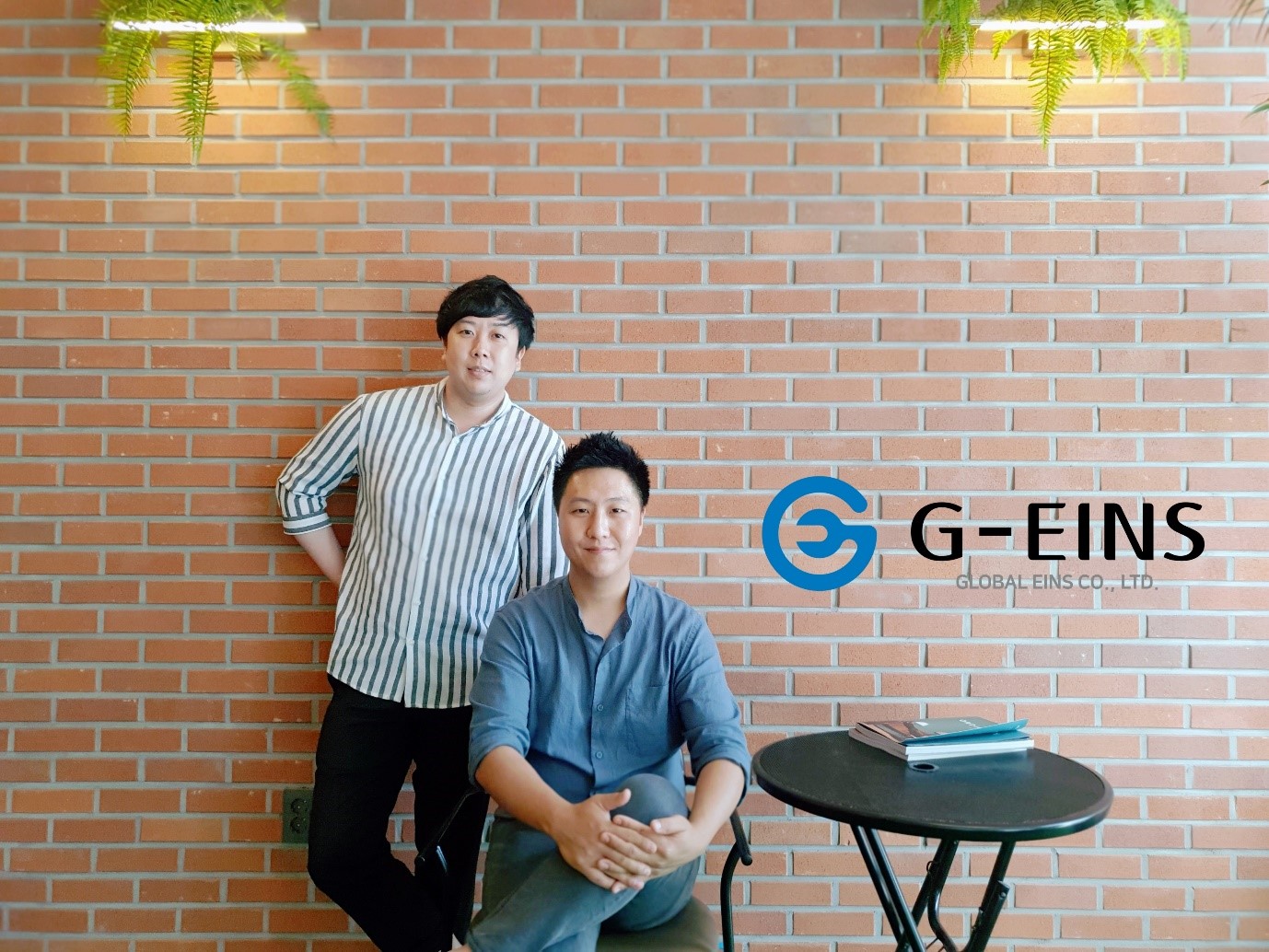 CEOs of G-Eins, Lee Dong-hyun and Im Dong-dong said when adding IT-based location information to the personal travel records(could be a personal picture, video, or even notes), this personal record gain credibility, meaning that this person who left the travel record has actually been to the area. Lim said, "Pain point for blog reviews and advertisement is that we can't guarantee whether the content fake or not". Lee added, "no one knows the area better than the person who actually visited that place". In this sense, the Footprints' strength in offering reliable information about travel spots to users becomes more valuable.

Another meaning of attaching location information and personal travel records is that we can see the contents of people who are physically close to me. Let's say you are a stranger in a certain spot, and you want to find out some good noodle shop near you. The Footprints automatically finds out your geographical location and shows you the relevant information written by the local people or reviews of travelers who actually go to a certain restaurant.

"The Footprints gives you a sense of belonging", said Lee and Im. "Imagine when your note about your local favorite shop is being recognized by people around my area. This common point creates emotional bondage that makes endless conversations between people. You can understand this term as a concept of community mapping," Lim then said, "to be able to benefit from my home-like community at all times, even in a strange place" is the essence of their service.

Community mapping is a compound word of community and mapping, describing the process and product of a community getting together to map its own assets, values, beliefs, or any other self-selected variable. The mapping process is usually informal, participation made voluntary to solve community problems. The footprint is a service that goes a step further from community mapping's problem-solving effect; to build credibility and belonging inside the community by encouraging pleasant journeys in everyday life.
The benefits of using the Footprint for Korean users were understandable. Then, I asked how the Footprint can help foreign tourists visiting Seoul. "The service offers foreign travelers authentic information and reviews about the tourist attractions close to me. Above all, it's a place where locals say they like it" Lim explained.
One of the strengths of G-Eins is its design ability. Footprint has been designing icons that visually demonstrate the essence of the event, or places. For example, an icon of Korean traditional wine glass can be seen in the places where Korean bars mainly locate. Via clicking the icon on the map, users can check the photos and contents of the post written by local people or travelers who actually visited that area. Footprints' iconic feature is expected to be elaborated, as the company was selected as the content partner of the Seoul Tourism Foundation. "We are planning to elaborate our map with the help of the Seoul Tourism foundation, by utilizing intellectual property owned by the Seoul City" said Lim.
E-mail : info@g-eins.com
Call : 070-5015-1123