>
Business & Partners
>
Seoul Tourism Startups
>
Tourism Start-ups' New Projects 2019
>
LugStay
LugStay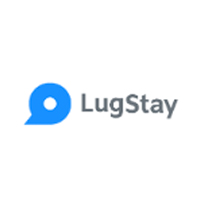 Business Name : Bluewhale Company Co.
Date Established : June 7, 2018
CEO : OH Sang-Hyuck
Address : 5th Floor, Seoul Center for Creative Economy & Innovation, 6, Jong-ro, Jongno-gu, Seoul, Republic of Korea
Phone : +82-10-5396-7673
Website : https://www.lugstay.com
Email : support@lugstay.com
Use LugStay, Location-Based Real-Time Luggage Keeping Service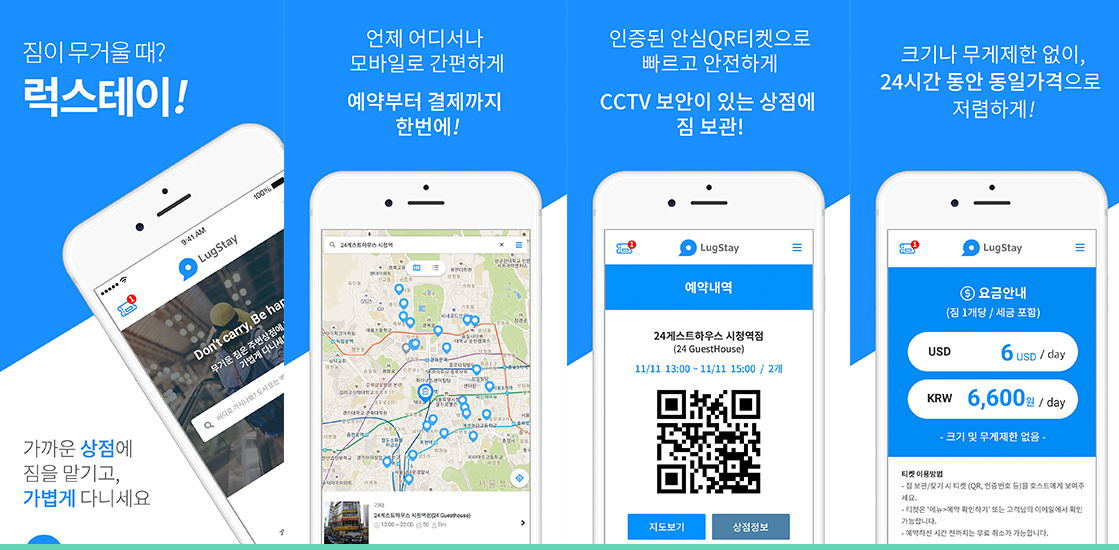 Free your hands to have more fun.
Leave your heavy belongings with LugStay!
When you travel, sometimes you may have to carry a heavy suitcase with you while taking stairs at a subway station or shopping on busy streets.
If the suitcase is very heavy and the weather is bad, your traveling experience would be a nightmare.
You may think, 'If someone can keep my bags for a while to free both my hands, it couldn't be better....'
There is someone. You can leave your luggage at a nearby store and enjoy yourself with empty hands as Bluewhale Company offers a real-time, location-based luggage keeping service called LugStay.
To use the service, you can simply visit www.lugstay.com or download the LugStay app on your mobile phone.
Search your destination on the website or at the app to see nearby stores that can keep your luggage. Input a date, duration, and number of bags, and you will see the available nearby stores based on their working hours and holidays.
Currently, LugStay service is available at over 250 stores in downtown Seoul and Busan.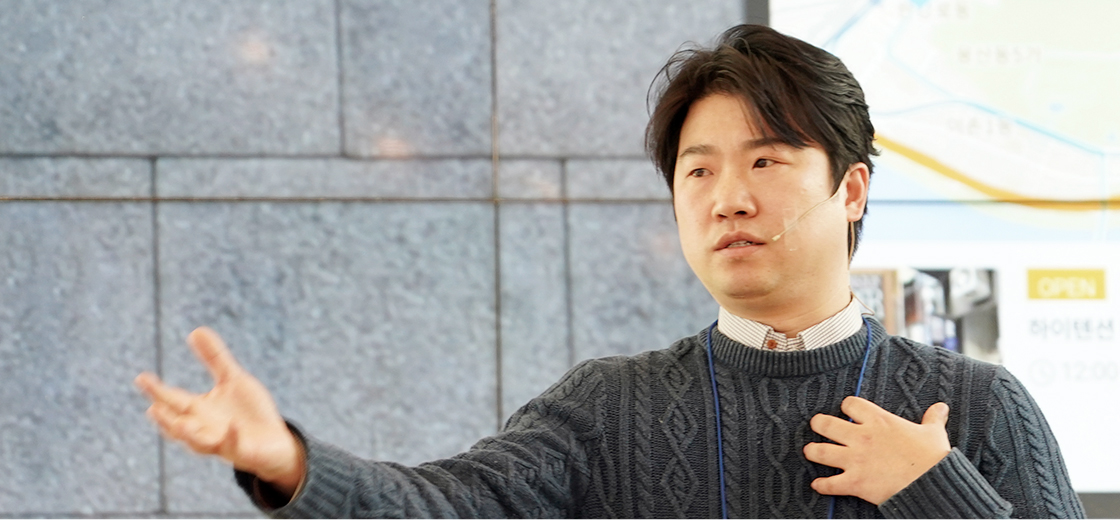 OH Sang-Hyuck CEO
The service is provided in Chinese and Japanese as well as in English. Since users can book a spot and make a payment either on the website or at the app, they do not have to communicate with a shop owner to use the service.
The price is quite reasonable. Using the service for 24 hours costs only six dollars.
You do not have to worry about damage or theft, either. Thanks to the LugStay's own system to ensure security, there has been no damage or loss so far. Besides, the company is insured for compensation for any possible incident.
The service is also beneficial to shop owners as they can make money by using empty space in their store. Also, users can shop there when they come in to leave their luggage.
To become a LugStay partner store, shops are required to have security cameras installed and room to store luggage.
If you own a shop and want to be a LugStay's host store, visit the host application section on the website. The company will visit your store before signing a contract.
Oh Sang-Hyuck, the founder of Bluewhale Company, said "most of our hosts are retail shops such as restaurants, cafes, karaoke, and accessory shops at the moment. However, no matter what you sell, you can be our host as long as you have room in your shop and want to make extra money by using it."
Users of the service can leave all kinds of things including purses, strollers, bikes and golf bags as well as suitcases or backpacks.
The service will also be useful on your way to festivals, concerts and fan meetings.
Free your hands to have more fun.
Leave your heavy belongings with LugStay!