>
Business & Partners
>
Seoul Tourism Startups
>
Tourism Start-ups' New Projects 2019
>
ZIMZOM
ZIMZOM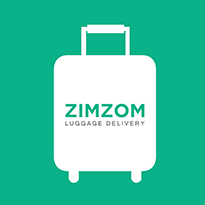 Business Name : ZIMZOM Co.
Date Established : May 9, 2016
CEO : LEE Sung-Yong
Address : 3rd Floor, Jiwoo Bldg., 38, Donggyo-ro 18-gil, Mapo-gu, Seoul, Republic of Korea
Phone : +82-1670-7496
Website : https://zimzom.co.kr
Email : reservation@zimzom.co.kr
ZIMZOM & SEOULZOM, Enjoy Seoul Without Carrying Heavy Bags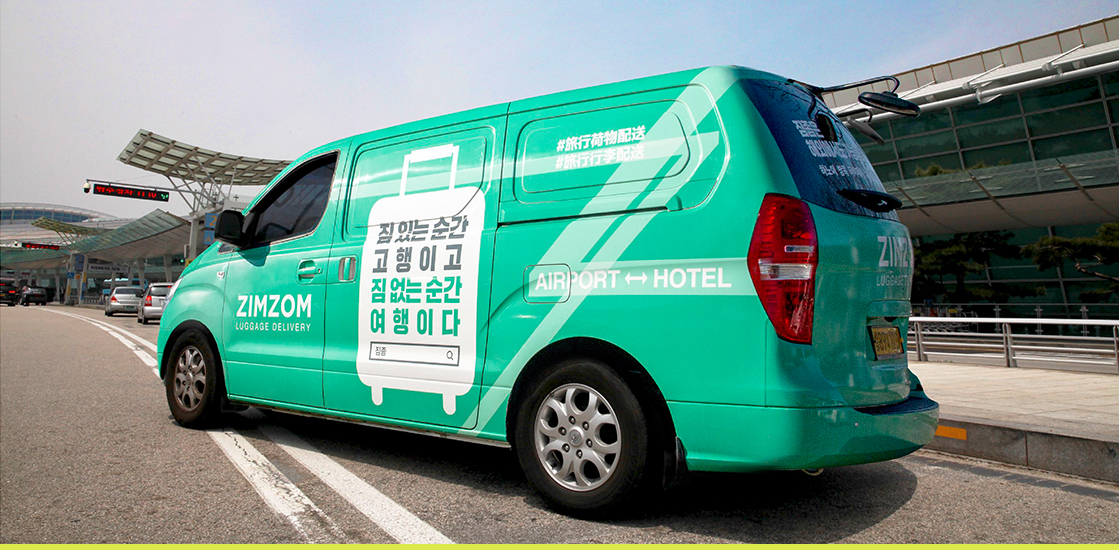 All you have to do is to leave your luggage with ZIMZOM
and enjoy yourself without heavy bags
When you travel, carrying around heavy bags with you is a hassle. The longer you travel, the more bags you tend to carry. All the souvenirs you buy whenever you visit a new place make your bags heavier.
If you need to check out from the hotel in the morning and catch a night flight, all your bags will be a burden during the day. You will find it hard to move around with all this heavy luggage and your travel experience will be a nightmare.
What if someone keeps your luggage when you do not need to carry it? Or what if someone delivers your luggage to the airport on time? Then you can fully enjoy your time without worries about your heavy bags.
If that is what you want, you have ZIMZOM, the luggage delivery service.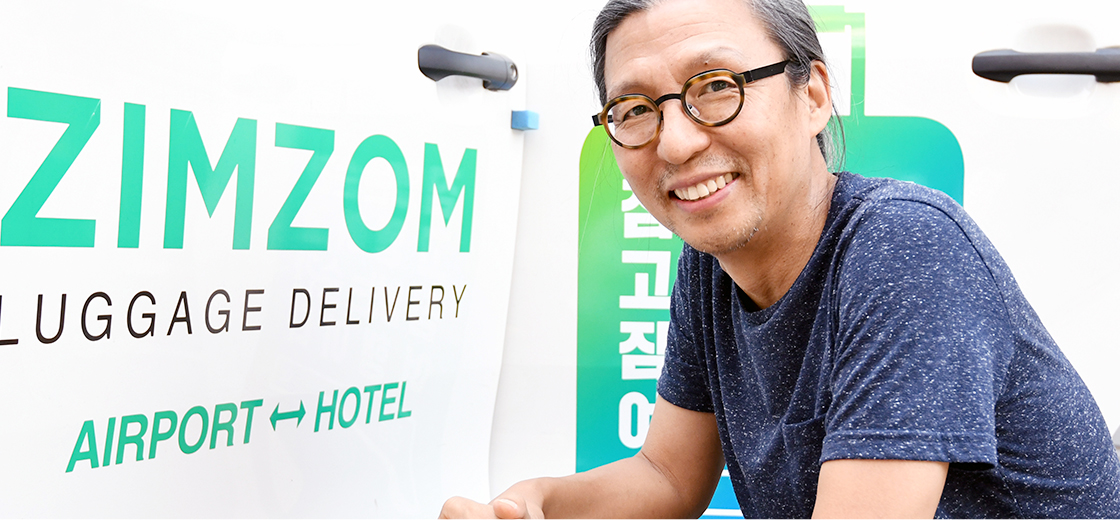 LEE Sung-Yong CEO
ZIMZOM delivers your luggage to a destination where and when you want - whether it is an airport or a hotel. You do not have to travel around with your heavy luggage.
The service is easy to use. You can simply make a reservation at the website by 6 p.m. a day before you want to use the service. Then, you can leave your luggage and pick it up at your designated place and time.
You can pick up your luggage the same day or days after as you wish. All you have to do is to leave your luggage with ZIMZOM and enjoy yourself without heavy bags. You can use the service for any travel, business trip or golf trip.
The service is available in Chinese and Japanese as well as in English. Overseas payment is possible for the convenience of travelers from other countries.
You might worry, thinking what if your luggage is missing or not delivered on time.
To prevent these issues, ZIMZOM developed insurance products jointly with an insurance company to compensate for any related incident on the move, at an airport or a hotel. Also, airliners' rules on luggage claim are applied for expensive items with ZIMZOM.
"However, not a single incident has happened so far," explained Seong-Yong Lee, the founder of ZIMZOM.
"Once becoming our customer, they, especially the Japanese, come back to us. That is probably because the Japanese are already used to this kind of service in their country."
In Korea, ZIMZOM service is only available in Seoul and Busan at the moment. However, it will be expanded to other cities soon. To do so, the company signed an agreement with its logistics partners. Starting from Songdo where conventions are frequently held, the service will be expanded to the area surrounding Seoul and to the middle and southern parts of the country.
Overseas, the service is available in 11 cities in Japan (i.e., Tokyo, Osaka, Nagoya, Hiroshima, Fukuoka, Nagasaki, Kagoshima, Sendai, Sapporo, Kita Kyushu and Oita), Malaysia, Vietnam, and Bangkok and Chiang Mai in Thailand. Soon, customers in Europe including Paris will be able to use the service.
Following ZIMZOM, the company is now preparing SEOULZOM.
Mr. Lee said, "SEOULZOM will provide tourists to Seoul with diverse content of where to go, what do eat, what to see and what to buy in Seoul as well as information on accommodation."
He added, "Seoul is a popular tourist destination visited by many different types of people. According to the recent data from Master Card, Seoul is the 11th most visited tourist destination. A lot of people visit Seoul every year."
When you travel to Seoul or Korea, you can now use ZIMZOM for your luggage and SEOULZOM for your travel information. Then your trip will be the best one you have ever had in your life.